Dad Looking for Toy That Child Threw Out Window Fatally Struck on Highway
A man in Nashville, Tennessee, was hit and killed by a car on Thursday night while he was looking for his child's favorite toy on the interstate.
The father, 32-year-old Joshua Thomas Taylor, was traveling with his family on I-65 earlier in the day "when his child threw a favorite toy out of the window," the Nashville Police Department stated in a news release on its website. Later that night, Taylor returned to the interstate to find the toy, after he parked at a ramp and walked along the highway.
"Tennessee Department of Transportation HELP truck drivers found Taylor and tried to talk with him. Taylor ran across the interstate and jumped over the jersey barrier to the northbound side," the police department stated. "Tennessee Department of Transportation HELP truck drivers immediately began traveling to the opposite side of the interstate when they heard the collision."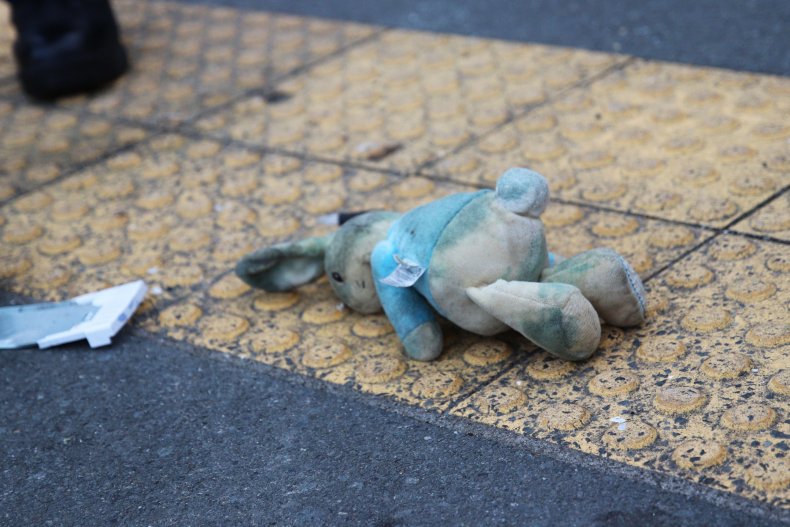 Police said the father was hit by a GMC Yukon and was pronounced dead at the scene. The driver is not facing any charges, and after remaining at the scene, "did not display any indications of impairment." Speed also didn't appear to be a factor in the crash, police added.
"The Nashville Police Department reminds all that it is illegal and inherently dangerous to walk on the interstate," the department stated.
When reached for comment about the incident, the Nashville Police Department directed Newsweek to its press release.
In a separate incident last month, a father in Tulsa, Oklahoma, accidentally ran over his 2-year-old son while trying to park his truck. The child was rushed to the hospital following the accident, but ultimately died from his injuries.
"This is a tragic situation for everyone involved," police said at the time.
In another incident in March, a father and his 3-year-old daughter died after a truck crashed into an apartment building in California. The driver fled from the crash, according to the Long Beach Police Department.
In April, a man in California died in an automated car wash after exiting his car during the middle of its wash cycle. The Escondido Police Department told NBC San Diego that the man got out of his vehicle and became pinned between it and the facility's machinery. Police said that the incident was being considered a traffic collision as opposed to an industrial accident, adding that they were working to review security footage to find out how and why the man exited his vehicle.