Dad Praised for Punishing Meat-Eating Son With Vegan Meals for a Month
A dad-of-two said he's been called "abusive" by friends and family after punishing his meat-eating son by serving him nothing but vegan food for a month.
But while those around him have been critical of his approach, his actions have drawn a decidedly different response on social media.
It would appear there are pros and cons to feeding children vegan diets. A 2021 study by researchers at UCL Great Ormond Street Institute of Child Health in London and the Children's Memorial Health Institute in Warsaw, Poland concluded children on vegan diets had a better cardiovascular profile and less body fat than their meat-eating peers.
However, the research also found vegan diets were found to potentially affect growth, bone mineral content and micro-nutrient status. There certainly appears to be some general resistance to switching to a vegan lifestyle, despite some environmentalists calling for a gradual switch.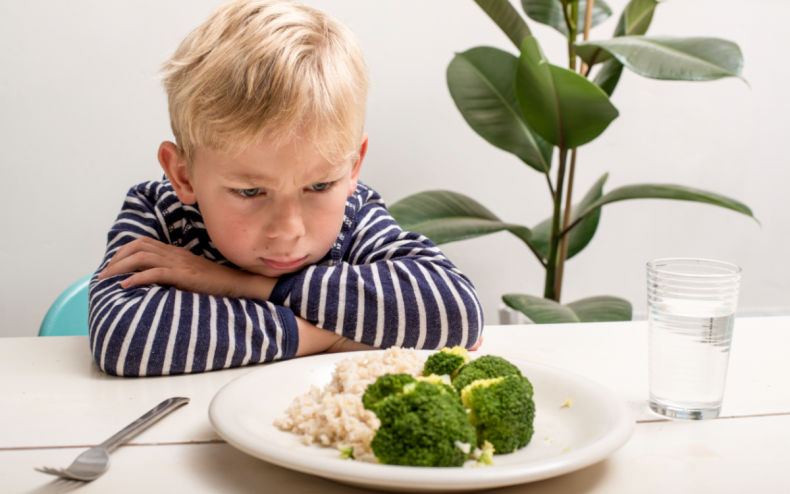 That resistance was highlighted in a story that went viral after being shared on Reddit by a concerned dad posting under the handle Sweaty_Bit8025. According to the post, which has been upvoted over 8,000 times, he has recently come in for criticism over the punishment meted out to his son.
It all started last year when his 14-year-old daughter decided to go vegan.
"I didn't have any problem with this," her dad said. "I give her the money that I would spend on food for her anyway, she buys her own food and cooks it herself if what her mom is making isn't vegan."
Unfortunately, his 16-year-old son objected and, for the past year or so, has used the situation as "an opportunity to bully his sister." The dad said he has repeatedly warned his son about his behavior but it had "never gotten through to him."
Last week, his son took things too far by hiding all of his sister's vegan food and "pretending he threw it away on garbage day."
The dad said he rushed home from work in the middle of the day after getting a call from his daughter who was "crying" down the phone. But when he got there, he discovered it had all been a "prank" orchestrated by his son.
"Livid" at his actions, the dad came up with the ideal punishment, telling his son: "For the next 30 days, we are going to eat nothing but vegan food. We will make nothing but vegan food and buy nothing but vegan products."
His son was also told "if he wants anything else he will be paying for it."
While his son has been left feeling "miserable" at the change and his grandparents are apparently "furious" with his father's actions, for the vast majority on Reddit, the dad was right to react in the way he did.
Kassady-2486 thought it was "kind of brilliant and hilarious" with squigs noting: "I think it helps that the kid is allowed to buy his own food if he wants, and the whole family are going vegan."
A user posting as _green-queen_ felt the punishment offered the parents a chance at educating themselves on their daughter's way of life.
"Gives them a chance to bond with their daughter, and if the daughter is ever feeling unwell, the parents now know how to make good vegan food," _green-queen_ said.
Lazuilarts urged a note of caution though, explaining: "It can be very healthy, but it requires a bit more planning to make sure you are getting all the nutrients you need! Especially with kids."
TangeloMain9661 rejected any suggestion the dad's actions were "abusive" writing: "Millions of people are vegetarian and vegan and the authorities will only get involved if the kid is malnourished."
Legitimate_Roll7514 agreed, commenting: "He is not going to starve, vegan food has advanced, it's not unhealthy, and he is still free to eat meat as long as he pays for it."
Newsweek has contacted Sweaty_Bit8025 for comment.
If you have a similar family dilemma, let us know via life@newsweek.com. We can ask experts for advice, and your story could be featured on Newsweek.