Anger as Dad Demands Daughter Follows His Set 'Conditions' for College
A father of two has asked Reddit users if he's being unreasonable for not wanting to pay for his daughter's college tuition, after his son already failed a bunch of his classes and struggled to complete his degree.
Reddit user u/aitadaughtercollege posted on the AITA (Am I The A******?) subforum to explain that he didn't want to pay for his 19-year-old daughter's tuition at Cambridge University because of his "poor investment" in his son's education.
The United States spends the second highest amount on higher education per student, at $35,347 per student, according to Statista. The United Kingdom is just below the U.S., spending $29,688 per student who attends university.
The son, who is now 26, was supposed to major in computer science, but after failing numerous classes he changed his major to something that his dad deemed "less lucrative."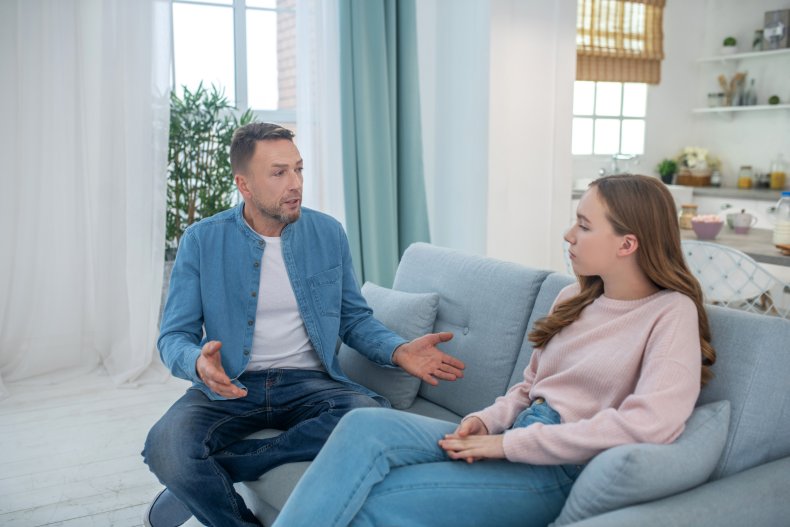 "I didn't want to make the same mistakes with my daughter," the Redditor wrote. "She also wants to do computer science and last year she got into a foreign university in the UK, which she says is like Stanford over there (Cambridge).
"I didn't want the same thing to happen, so I told her I can't help her pay for that and to go to a local state university or community college, then transfer."
With the dad only offering to pay her tuition "under certain conditions," the teenager has deferred her entry to the University of Cambridge—the top university in the U.K. and the seventh in the world—while she works on getting a loan.
The Redditor admits that he can afford to help his daughter out, but he's reluctant to waste money on "a foreign degree," especially as he claims that his son was "the brighter one" while "she just pushed herself the last years of school."
He was overwhelmingly slammed in the comments for treating his children like financial investments rather than supporting their choices.
Andrew Latham, a certified financial planner and the managing editor at Supermoney.com, has said that there's a fine line for parents to navigate, but supporting their children is fundamental.
"By striking a balance between supporting their children's dreams and ensuring a wise investment in their education, parents can help their children achieve their goals while setting them up for long-term success," Latham told Newsweek.
"Parents shouldn't feel obligated to finance programs they don't think are a good investment in the future of their child. While parents should not try to dictate their child's choices, they can provide guidance and support to help their child make informed decisions about their education."
As not all students can have their tuition covered by parents or family, Latham suggests utilizing internships, scholarships and grants to help pay for the cost of schooling. This can also teach students to take control of their finances, rather than being dependent on family.
The Redditor's post has received over 11,000 votes and over 4,600 comments since it was posted on March 11. The vast majority of users sided with the daughter and suggested the dad do a bit of research about Cambridge before writing his daughter's chances off.
"It sounds like he's using his kids as a retirement plan since the son chose to switch to something 'less lucrative.' Has OP realized that each of his kids is unique and has different skills? He automatically thinks that because the son didn't make it, his daughter wouldn't make it." one of the many comments on the post reads.
Another frustrated person wrote: "Daughter actually WORKED HARD already, because she had less natural ability – and he is punishing her?"
Do you have a monetary dilemma? Let us know via life@newsweek.com. We can ask experts for advice, and your story could be featured on Newsweek.