Dad Shoots Son Dead on New Year's Eve Outside Home: Police
A man was arrested on New Year's Eve night and faces murder charges after allegedly shooting his own son.
The New York City Police Department (NYPD) reported that a 29-year-old man was found laying on the sidewalk outside his Staten Island home at around 7:30 p.m., unconscious and unresponsive. He was taken to Staten Island University Hospital, Ocean Breeze for treatment, but was shortly pronounced dead.
Joseph Leone, 57, was arrested in connection with and accused of fatally shooting the 29-year-old, who was later reported by CBS New York and the New York Post to be his son. Public records obtained by CBS also indicate that Leone has a 29-year-old son. This son has reportedly maintained prior addresses in Staten Island, Brooklyn, and Kershaw, South Carolina.
The victim's identity has not been released to the public out of respect for the family.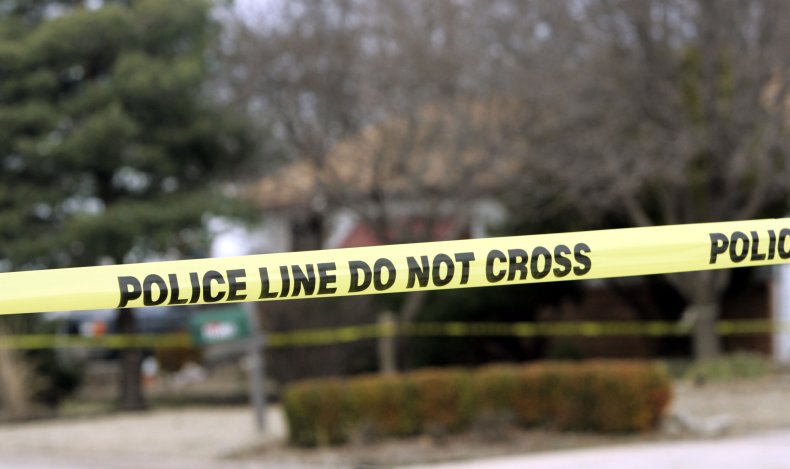 Leone currently faces charges of murder, assault, and criminal possession of a weapon, according to Staten Island Live.
A purported family member of the father and son posted about the tragic incident on Facebook.
"My heart is forever broken, but I know you are no longer suffering," the post read, according to Staten Island Live. "I love you higher than the sky and deeper than the ocean. Please watch over me and your children."
Occurring less than five hours before the end of 2021, the online outlet also noted that this incident was the 12th shooting death in Staten Island of the year. The New York Post also noted that the shooting was potentially the last recorded murder in New York City in 2021.
Newsweek reached out to the NYPD for a comment on this story.
Leone's alleged shooting in Staten Island was far from the only grim incident to occur on New Year's Eve across the U.S. In the town of Gulfport, Mississippi, at least people were killed at a party when a fight escalated to the point where several attendees opened fire into the crowd. A further four people were injured, with one reported to be in critical condition.
According to the Gulfport police, drugs, alcohol, and assault weapons are believed to have been involved in the incident.
"When there is a party with alcohol, drugs and assault rifles present, it's a recipe for disaster and last night again sadly this was proven factual," Police Chief Chris Ryle said during a press conference on New Year's Day.