Dad Sparks Twitter Debate After Sharing That His 14-Year-Old Works 'Every Day He Can' at Burger King
It's always a good thing for parents to be proud of their kids, but one dad's enthusiasm for his 14-year-old son's intense work ethic is leading to a heated discussion on Twitter.
A screenshot of the dad's message, which he originally posted on Facebook, was shared on Twitter earlier this week. It's since gone viral, amassing thousands of replies and retweets, sparking a larger conversation about child labor and capitalist ideals.
"HUGE shout out to this kid of mine, 14 years old and has a PT job at Burger King," wrote the dad in his Facebook post. He added that his son "[works] every day he can including weekends when most kids are out enjoying their summer" and "goes in early and stays late almost every time he works." And, according to the dad, the teenager "loves every minute of it."
He continues: "Making his own money, saving for a car, being responsible in his decisions, becoming a respectable young man!!! I couldn't be more proud of him! Some of y'all lazy, grown a** people out there should take notes!!!"
While the fatherly praise has its sweet elements, the dad, who is on Facebook as Chris Crawford, has drawn criticism from users who disagree with his messaging. The child's name and location are unknown.
User @kittynouveau, who shared the now-viral screenshot on Twitter, captioned it: "god this is depressing."
Many replies echoed that sentiment, calling the situation "grotesque" and "illegal," and several others questioned if it's even allowed for a child that young to work so many hours.
"There are labor laws about this," wrote one commenter. "If he works days & weekends and usually goes in early and stays late then just how 'part time' could he be," questioned another. Many more half-jokingly compared the situation to past historical eras: "Ah yes, a job at 14, just like in pre-revolutionary Russia."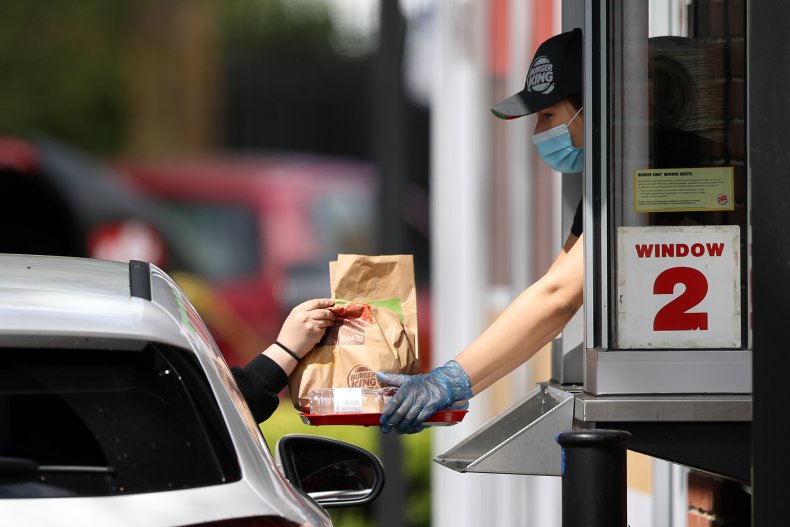 Meanwhile, some Twitter users came to the conclusion that something was amiss after reflecting on their own experiences in the restaurant and food service industries: "I've helped manage a quick service restaurant and there were EXTENSIVE rules on how you could staff/schedule/work 14 & 15 years olds so I hope this is trolling. If not, yikes," said one commenter.
Besides the legality of the job, others were concerned that the teen is missing out on aspects of his childhood. "This post makes my stomach ache. That kid should enjoy youth, not work," reads one comment. Wrote another: "I started working at 14 and it 1000% ruined my childhood lol."
While the majority of comments appeared to criticize the dad's attitude towards his son's job, a handful came to his defense. "The kid is doing what HE chooses," wrote one commenter. "Judge not lest ye be judged."
"I had a part time job at 13 years old...at a sports card shop...loved it and taught me work ethic," added another.