Dad Who Thought He Had Stomach Bug Diagnosed With Terminal Cancer
A dad who was diagnosed with terminal cancer—after complaining of stomach issues to his doctors—has said he is determined to make memories with his family.
Jonathan Silcock, 37, from Manchester in the U.K., had gone to the doctors over a year ago to complain about symptoms such as vomiting and persistent weight loss.
Doctors initially said the symptoms were that of a stomach bug.
Months later, in February of this year, they decided to refer him to a hospital where checks including an endoscopy and a biopsy were carried out. Within days, Silcock found that he had stage four pancreatic cancer.
He told Newsweek the cancer had been there for some time before it was detected, according to his doctor. "He said it would have been there for a while, and nobody's picked it up," Silcock said.
In the following months Silcock's cancer grew more complex, spreading to other areas including his oesophagus and bowels. Eventually doctors decided to stop Silcock's course of chemotherapy as it did not appear to be working.
"I said what's the life expectancy? He said 18 months to three years."
Now, Silcock and his wife Chelsea are hoping to go on holiday with their daughter Rosaleah with the help of fundraising efforts.
"We're taking my daughter to Disneyland Paris," Silcock told Newsweek.
"My wife, she's always wanted to go to Benidorm so we're going to go to Benidorm. And we've got a family photoshoot booked for the 15th of December and a hand-cast booked for the 27th. So they've got memories that way as well."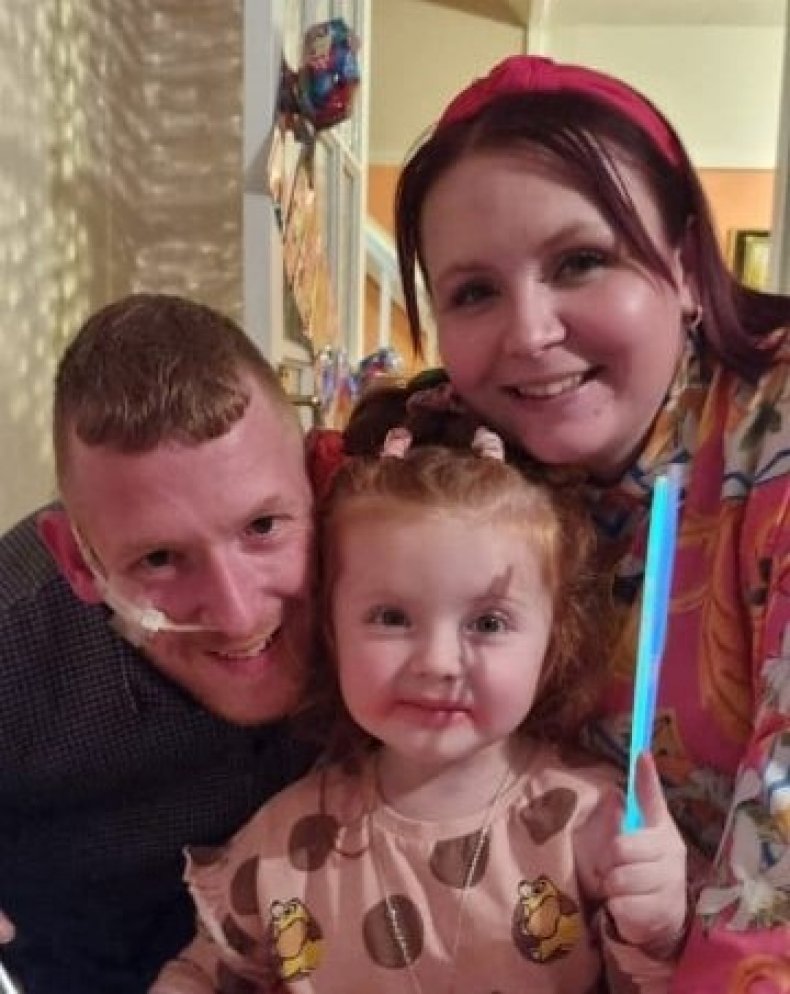 A fundraiser for Silcock has been set up on the GoFundMe donation website, titled "Help Jonathan make memories!", which can be found here.
As of Thursday morning this week the fundraiser had received £4,090 ($5,445) of its £5,000 goal.
Its organizer, Suzanne Silcock, writes in its description: "Anyone who knows Jon will be aware over the last few years his health has been a struggle and sadly in February of this year he was diagnosed with stage 3/4 Pancreatic cancer.
"Jon would love to make memories for himself but also for his family and that's where we need your help. Any donations no matter how small would be gratefully received."
Silcock told local paper the Manchester Evening News that his diagnosis "came as such a shock."
He and Chelsea decided to get married in June, a few months after the news, and he told the Manchester Evening News "we just knew we had to go ahead with it after I was given the diagnosis."
He told Newsweek that his advice for others experiencing similar persistent symptoms is that "they get it checked out, straight away."
The American Cancer Society states that symptoms of pancreatic cancer may include a yellowing of the eyes or skin, belly or back pain, weight loss, and nausea, among other things.