Dagestan Leader Apologizes for Man Kicking and Urinating on Buddha Statue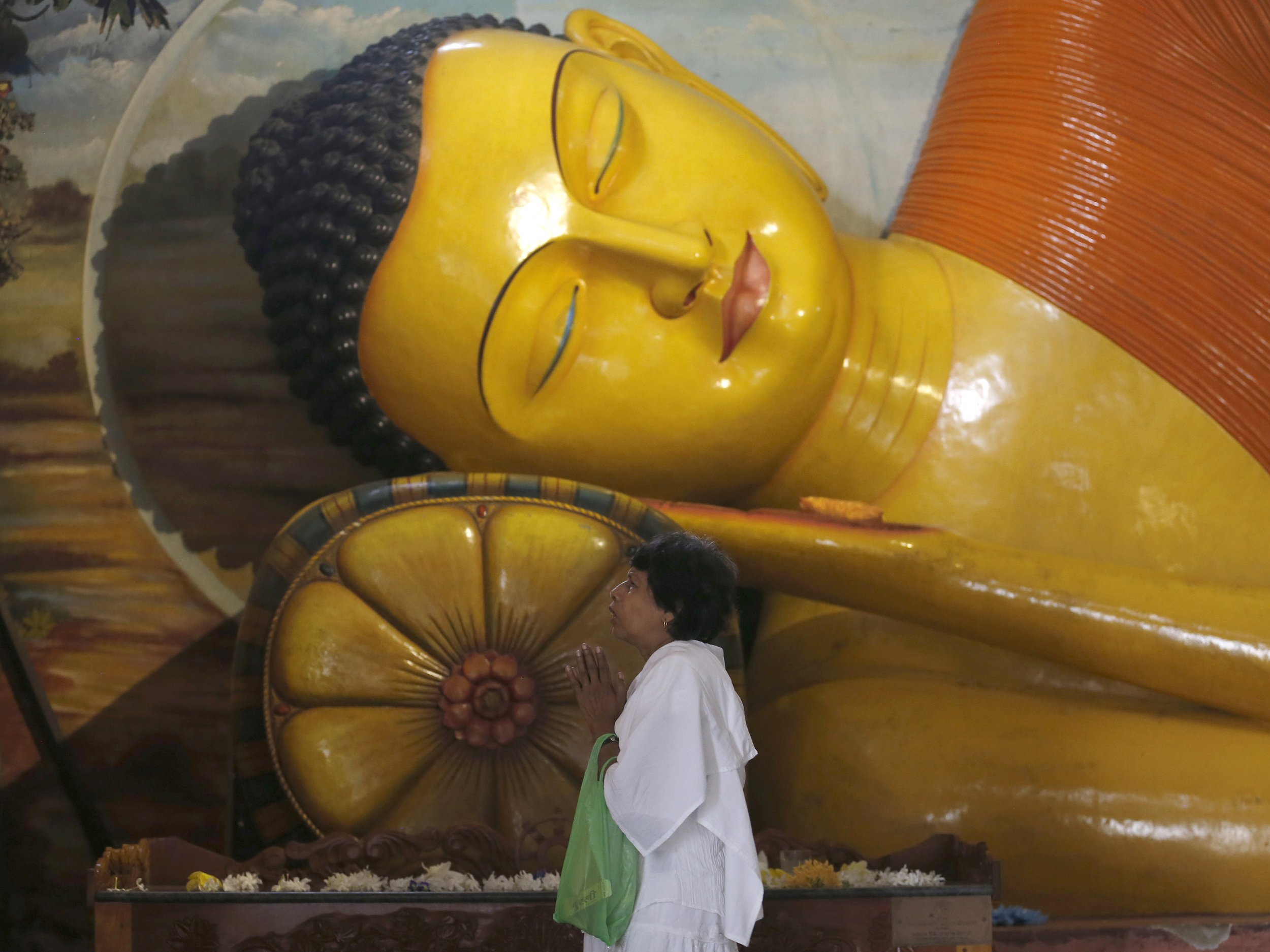 The leader of Russia's Dagestan region has apologized for the desecration of a Buddha statue during a martial arts tournament, independent news agency Interfax reports.
Ramazan Abdulatipov, who heads the predominantly-Muslim populated Russian region issued an extended apology, after a local contestant in a martial arts competition visited Russia's Kalmykia region for a tournament and ended up assaulting a Buddha monument.
The Kalmykia region's ethnic residents are known as Kalmyks consider themselves Europe's only Buddhist nation and claim roots in Mongol tribesmen.
It is unclear why the martial artist attacked the Buddha as he appeared to urinate on the statue and then attempted to show off his skills, during a visit to a Kalmyk Buddhist temple. His disrespectful gesture was captured on video by his friends, posted on social media and within hours his team's accommodation was raided by dozens of locals, demanding an explanation.
Video of the encounter shows the crowd questioning why the 22-year-old man decided it was a good idea to smack the Buddha in the face, to which he replied that he "didn't know that it was a monument". The crowd quickly goes into hysterics, hurling expletive words at the young man.
He was then made to kneel and apologize, before being apprehended by police.
The tournament was subsequently suspended and the young martial artist has been charged with violating the laws on respecting religious practices, news site Lenta reports.
Now - in a letter to the region of Kalmykia's leader - Dagestan's leader has promised to "deal with (the statue assailant) accordingly" and offered his apologies.
"In Dagestan, we received the news of the act committed by a native of the republic with a deep sense of indignation and condemnation," Abdulatipov wrote. "Unfortunately ignorance, lack of culture and the low level of education has led to such a shameful act that can never be justified," the regional head added.
The Dagestani leader has persisted in condemning the incident, calling it an act of "ignorance" and "brutishness" in an interview with one of Russia's biggest tabloids, Komsomolskaya Pravda.
Abdulatipov has also said that Dagestan's Sports Minister has been officially reprimanded and the coach of the disgraced fighter has been sacked.