'The Daily Show' Turns Melania Trump's Christmas Decorations Into a Horror Movie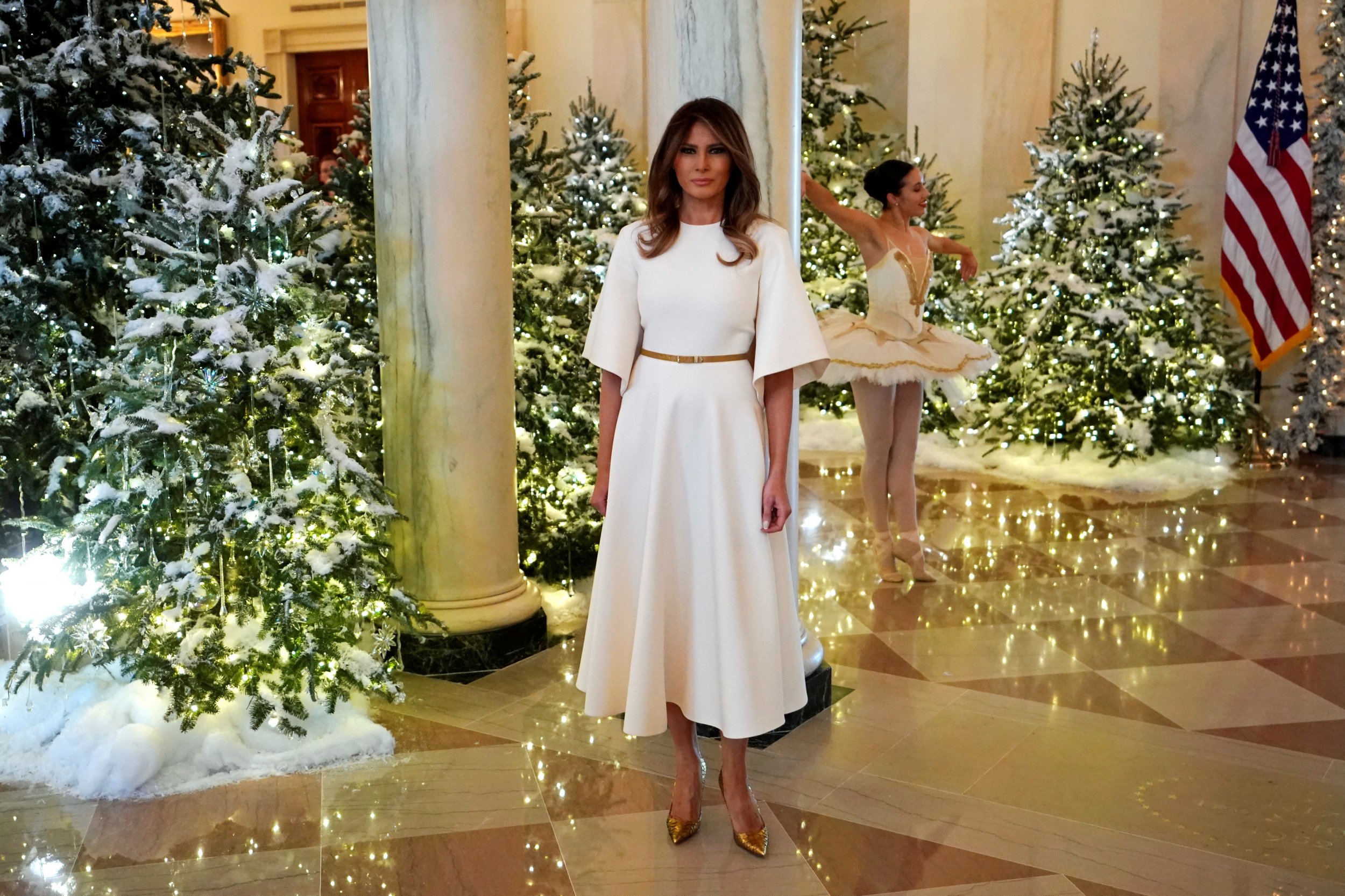 Melania Trump's Christmas decorations, which were revealed earlier this week, have borne the brunt of numerous Internet jokes. Now, "The Daily Show" has taken the joke one step further in a video the show tweeted from its official Twitter account on Tuesday night, HuffPost reported Wednesday.
With the text "Merry Christmas OR DIE," the tweet featured an edited video showing Melania's Christmas decorations and clips, with footage and audio of Donald Trump speaking about Christmas spliced in.
The video is both a joke and a critical look at Trump's participation in what Republicans have been calling the "War on Christmas." The clips of the video in which Trump states "You're going to be saying Merry Christmas again" reference what Trump views as a fight against "political correctness."
This declaration about the holiday saying was made at the Values Voter Summit, an event hosted by the Family Research Council on October 13, 2017.
"They don't use the word 'Christmas' because it's not politically correct," Trump said not long before receiving loud cheers and a standing ovation from many members of his audience for his declaration that "We're saying Merry Christmas again."
After Melania showed off her Christmas decorations, which many considered bizarre, jokes and edited photos made their way around the Internet.
When the lights are off, the White House hallway is "one of the scariest hallways in America," Gizmodo wrote on Monday, comparing it to eerie scenes from the Harry Potter movies, The Lion, the Witch and the Wardrobe and Get Out.
"The Daily Show" is not the first late night talk show to poke fun at Melania for her decorating. Seth Meyers joked on "Late Night" last Thursday about Melania trying to escape the White House, saying: "Photos were released yesterday of first lady Melania Trump decorating the White House for the holidays, though I'm not sure a rope ladder counts as a decoration."