'The Daily Show' Quietly Scrapped Chris Brown as a Guest Following Controversy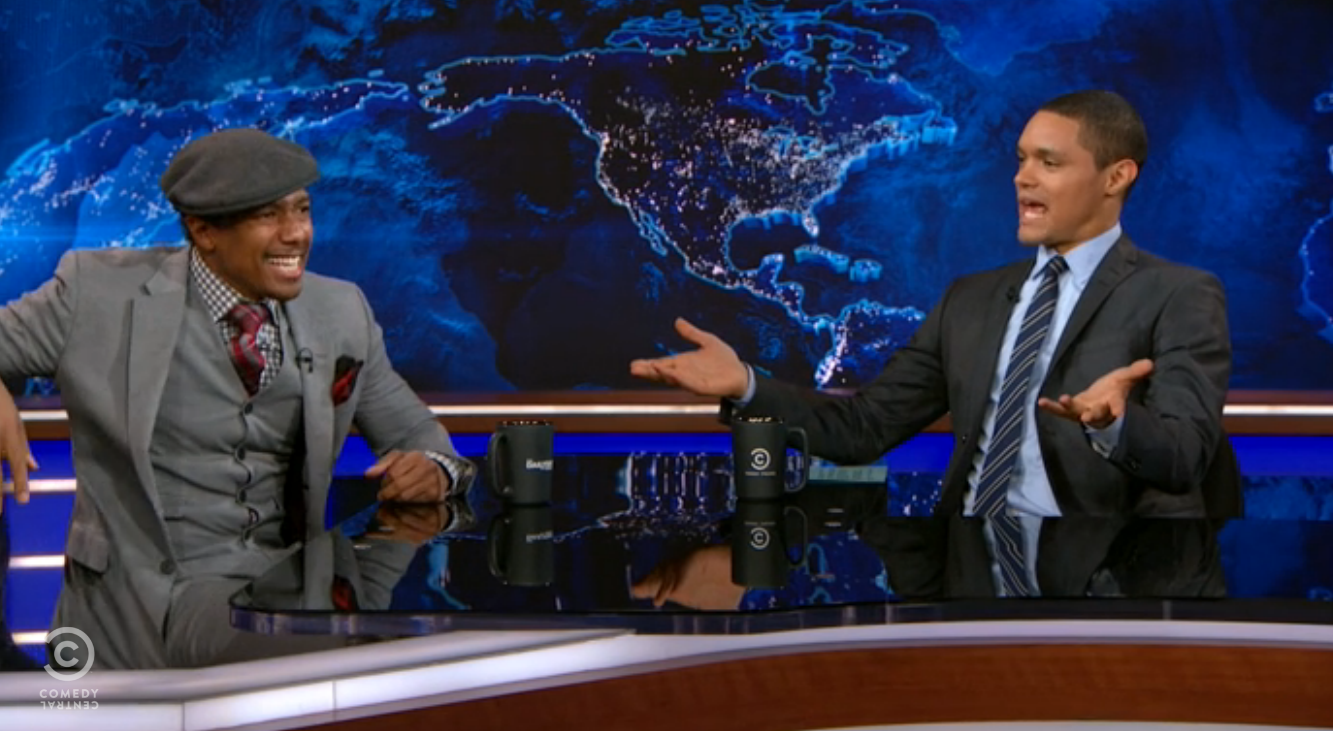 The Daily Show scrapped a planned guest appearance by Chris Brown at the last minute, following reports that members of the show's staff were uncomfortable with the singer's history of domestic violence.
Brown was set to appear for an interview with Trevor Noah on Tuesday night's show, but that's not what happened: As Fusion notes, Brown was quietly swapped out for actor and comedian Nick Cannon, who joined the show for a jovial interview about his Nickelodeon gig and Spike Lee's upcoming film Chi-Raq.
Noah made no mention of the scrapped plans. Cannon's appearance was announced on Instagram several hours before it aired.
Chris Brown pleaded guilty in 2009 to the felony assault of Rihanna, his girlfriend at the time. He served five years of probation, as well as domestic violence counseling and a restraining order against Rihanna, but since then he has stormed off TV sets when asked about the incident.
The Daily Beast reported on Tuesday that the Daily Show staff was divided about the booking but that Noah wanted to use it as an opportunity for domestic violence awareness:
Several 'Daily Show' staffers told The Daily Beast that Brown's interview booking has become a cause for concern around the office. But while many staffers disapprove of the booking decision, host Trevor Noah allegedly hopes to use the interview to bring light to domestic abuse issues. Our sources confirmed that Noah brought up such a possibility during an all-hands meeting on Monday afternoon.
Whether that conversation will still take place is unclear.
"Guest bookings are always subject to change," a Comedy Central spokeperson tells Newsweek in an email. "The show hopes to reschedule Chris for a future appearance." The spokeperson didn't provide a reason for Brown's nonappearance.