Daily Show Video Shows Trump Contradicting Himself on Kurds Just One Year Apart
Footage has surfaced of President Trump contradicting himself on the matter of the Kurdish freedom fighters who had fought alongside American troops, only one year apart.
Presented by the Comedy Central series The Daily Show's Twitter account, the video alternates footage of two President Trump press conferences, which features two dissimilar statements by the president on the matter of the Kurdish people.
"We do get along great with the Kurds. We're trying to help them a lot," the President says in a 2018 news clip from a press briefing.
"The Kurds are very well protected. And by the way, they're no angels", Trump says in footage from 2019.
"Don't forget, that's their territory," he says in 2018. "We have to help them. I want to help them."
"These two countries fight over land that has nothing to do with us," he says in 2019.
In 2018: "They fought with us. They fought with us. They died with us. They died. We lost tens of thousands of Kurds died fighting ISIS."
In 2019: "We're not going to be fighting. We don't want to fight anyway. i don't think there's any reason to."
"They died for us and with us and for themselves," President Trump said in 2018.
"They've got a lot of sand over there. So...there's a lot of sand they can play with," said Trump in 2019.
"We don't forget. I don't forget," said Trump in 2018.
The president says in the 2019 clip, "it's time for us to come home. We're not a policing agent."
"I can tell you that I don't forget," the president says in the 2018 clip. "These are great people."
"As I said," he concludes in 2019, "that they're not angels. They're not angels. If you take a look."
President Trump came under fire for withdrawing American troops from Northern Syria, leaving Kurdish rebels to fight a Turkish military offensive alone, last week.
In response to the offensive, Trump imposed harsh new sanctions against Turkey, which were removed Thursday.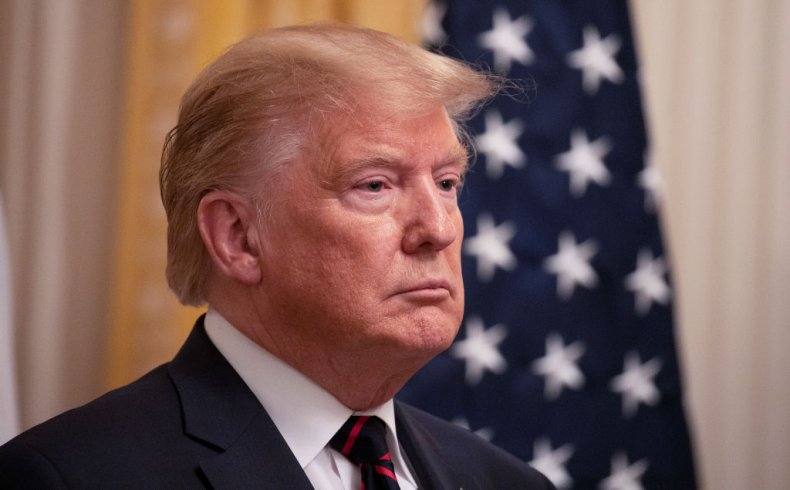 On Wednesday, Vice President Mike Pence and Turkish President Recep Tayyip Erdogan agreed to a ceasefire, with Kurdish troops withdrawing from the area and Turkish forces taking over its governance.
"It will be a pause in military operations for 120 hours while the United States facilitates the withdrawal of YPG from the affected areas in the safe zone, and once that is completed, Turkey has agreed to a permanent cease fire, and the United States of America will work with Turkey, will work with nations around the world to ensure that peace and stability is the order of the day in this safe zone on the border between Syria and Turkey," said Vice President Pence in a press conference.
"President Trump is flailing. The President's decision to reverse sanctions against Turkey for brutally attacking our Kurdish partners in exchange for a sham ceasefire seriously undermines the credibility of America's foreign policy and sends a dangerous message to our allies and adversaries alike that our word cannot be trusted," replied Speaker of the House Nancy Pelosi in a statement.