Neo-Nazi Site the Daily Stormer Tried to Go Online in Albania. It Failed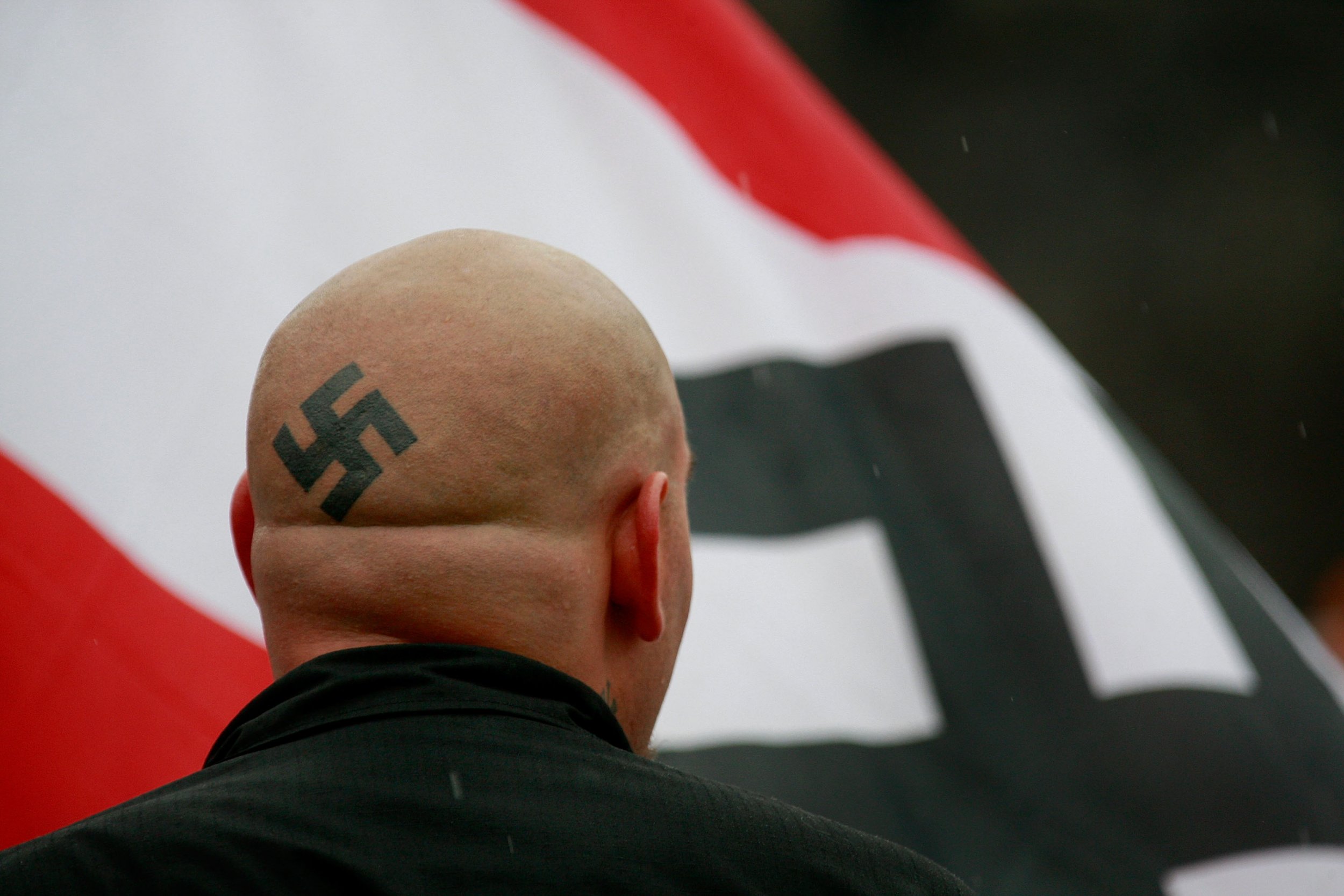 Andrew Anglin just can't catch a break these days.
The founder of neo-Nazi website the Daily Stormer has struggled recently to find a domain to host his site. Web hosting company GoDaddy removed the site after it published an article disparaging Heather Heyer, an anti-fascist campaigner who died after a man drove a car into a crowd of counter-protesters during a white supremacist rally in Charlottesville earlier in August.
The Daily Stormer was then booted off Google for violating the web giant's terms of service and retreated to the encrypted dark web after failing to secure a Russian domain.
Anglin announced on Wednesday via the social network Gab that the site had gone live again with the url https://dailystormer.al/. .al is the top-level domain for sites registered in Albania.
But Host.al, an Albanian domain registrar, confirmed to tech site ZDNet that the Daily Stormer had been "blocked" just hours later after the registrar received complaints.
Members of the Anonymous Albania collective celebrated the decision after the hacktivist collective had flagged up the fact that the Daily Stormer had relocated to a .al domain.
"Domains that incite racism, hatred or crime are not allowed in the .al zone," a Host.al spokesman told ZDNet. The spokesman also added that Albania "has always taken a stand against racism."
"During [World War II], Albania was a safe haven for many Jewish refugees from other countries," said the spokesman.
Anglin said that the site would have another domain up "promptly" in a Gab post following the takedown.
Named after a newspaper of Nazi Germany, Der Stürmer, the Daily Stormer is "dedicated to spreading anti-Semitism, neo-Nazism and white nationalism, primarily through guttural hyperbole and epithet-laden stories about topics like alleged Jewish world control and black-on-white crime," according to the Southern Poverty Law Center (SPLC).
Anglin has long espoused neo-Nazi and white supremacist ideologies and has expressed his admiration for Nazi leader Adolf Hitler. The Daily Stormer has been sued several times, most recently by American comedian Dean Obeidallah after the website claimed that Obeidallah was behind the bombing at an area in Manchester, U.K., in May, that killed 22 people.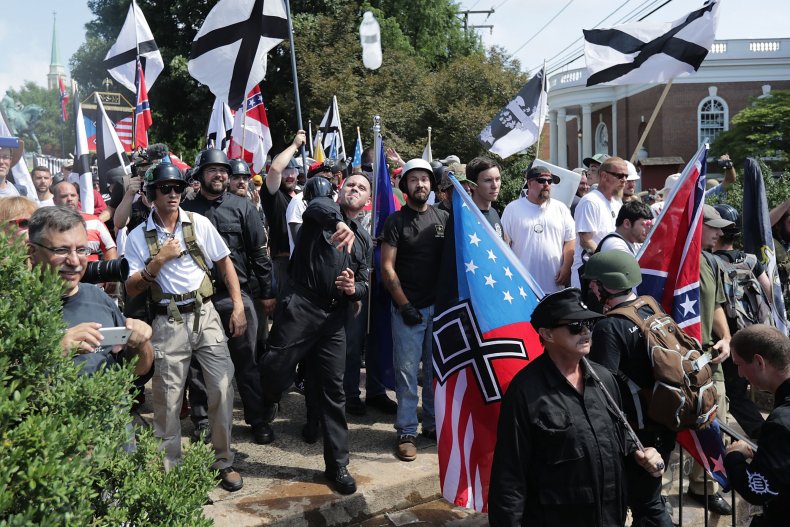 The Daily Stormer's recent troubles began when Anglin wrote a post about Heyer, justifying her death as a "road rage incident," disparaging her weight and appearance and saying, "Most people are glad she is dead."
Anglin has characterized the decision by Google, GoDaddy and others to remove the Daily Stormer as an infringement of freedom of speech. The site has relocated to the dark web, which can only be accessed via Tor, a heavily encrypted piece of software that protects users' identities.
One of the internet's oldest and largest neo-Nazi sites, Stormfront, also went offline earlier this week after its domain registrar Network Solutions issued a "hold" on the address. A U.S. civil rights group formed at the request of John F. Kennedy in 1963, titled the Lawyers' Committee for Civil Rights Under Law, had written to the domain registrar to highlight infractions of the registrar's user policy by Stormfront, which regularly posted racial slurs, The Guardian reported.