A curious trend is emerging at Facebook that probably won't endear it to liberals who already fear it is used as a megaphone for stories they don't like: Ben Shapiro's conservative media company, The Daily Wire, has become the social-media giant's largest publisher.
According to data from NewsWhip, DailyWire.com boasted 99 million engagements on Facebook in July, enough to put it atop the social-media tracking firm's list of "Top Publishers on Facebook," ahead of CNN.com, FoxNews.com, DailyMail.Com, NYTimes.com and every other online outlet.
The Daily Wire, and some other conservative outlets, has been surging in recent months as Americans have been turning their attention away from the coronavirus pandemic and toward the civil unrest caused by the protests over the killing of George Floyd. That's why in May, the Daily Wire was seventh on NewsWhip's list with 39 million fewer engagements, then it climbed to No. 2 in June before topping the list last month.
For its rankings, NewsWhip takes into account the number of Facebook likes, shares and comments that media outlets generate with their stories.
"Engagement data does exactly what it says," said NewsWhip spokesman Benedict Nicholson. "It shows the stories that people care about enough to actively engage with on social media, which in turn gives an insight into the themes and narratives that are driving conversations online."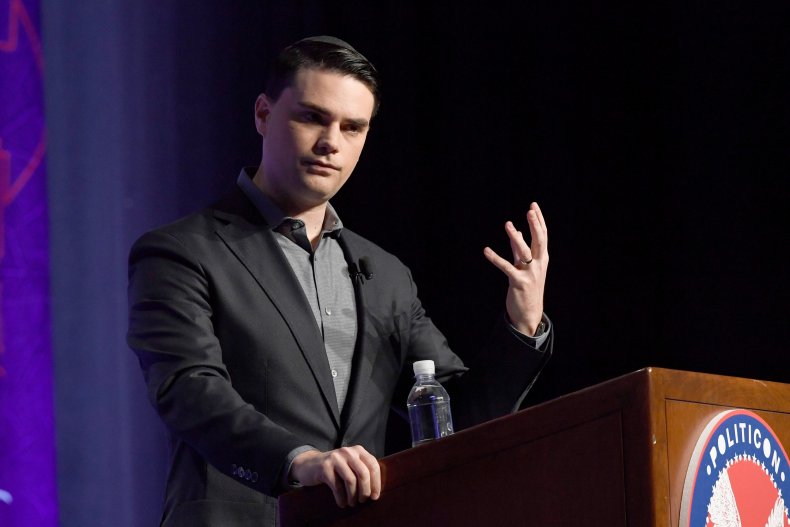 For July, The Daily Wire's top story on Facebook was about the Dallas police arresting more than 700 protesters who were blocking a highway. Other top draws for Shapiro's company was a story about police agencies withdrawing from guarding last week's Democratic National Convention and another about federal law enforcement officers whisking rioters off Portland streets and driving them away in unmarked cars.
When it comes to The Daily Wire, it appears that its strength is in the consistency of its coverage, as none of its individual stories appears on NewsWhip's list of "Top Web Articles on Facebook" for July—it's just that each of its stories are very well read, shared, liked and commented on.
"Our content is more engaging on the internet because our content is made for the internet," says Daily Wire co-founder and co-CEO Jeremy Boreing. "We also benefit from living outside of the echo chamber ... The legacy guys are in such an echo chamber that they won't cover any story that cuts against their preferred narrative. That leaves us with an enormous opening."
No. 1 on NewsWhip's Top Articles list in July is a BBC story claiming President Trump has called for a delay to the 2020 presidential election.
Two other conservative outlets climbing up NewsWhip's list of top Facebook publishers in July are Breitbart.com, which was No 13 with 34.3 million engagements, and TheBlaze.com, which was No. 14 with 33.9 million. Both those outlets were ahead of more established, mainstream firms like ABCNews.com, USAToday.com, MSNBC.com and Newsweek.com.
Also, conservative outlet CNSNews.com was No. 21 on NewsWhip's July list with 25.7 million engagements, while in May it didn't crack the Top 25, nor did TheBlaze, though Breitbart was No. 17 that month.