Daisy McCrackin Kidnapping: Trio Charged After Holding Actor Naked in Bathtub for 30 Hours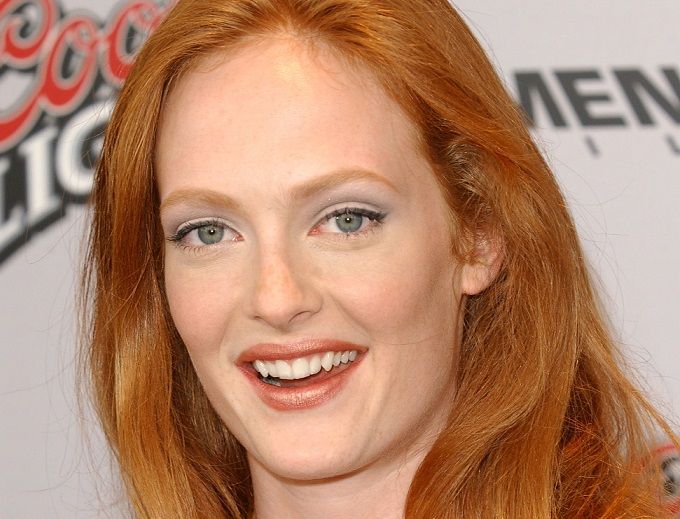 Three people have been charged with the alleged kidnapping of actress Daisy McCrackin and actor Joseph Capone, which saw the male victim held in a bathtub for 30 hours as part of a violent ransom plot.
Keith Andre Stewart, Johntae Jones and Amber Neal have all been charged with a string of felony offensives, including kidnapping, assault with a firearm, grand theft, and mayhem following an incident at the South Los Angeles home of McCrackin on May 3.
According to the Los Angeles County District Attorny's Office, the suspects entered the home, before Stewart pistol-whipped Joseph Capone. The defendants then allegedly put black hoods over the victims' heads and drove them to Jones's home in the Compton area of Los Angeles.
Once there, the three allegedly forced Capone to strip naked before holding him in a bathtub without food for 30 hours.
Jones and Neal are then accused of taking McCrackin's 2011 red Lexus, driving her to several banks and demanding she provide $10,000 for Capone's release. McCrackin, whose film credits include Halloween: Resurrection and She Rises, eventually wrote a check for $10,000 to Neal, who deposited it into her account, according to prosecutors.
McCrackin was then taken back to her home by the suspects, where she was able to escape and alert authorities.
Footage of Neal's arrest was later posted onto Twitter, with social media users critical of officers for surrounding an "unarmed, black woman" and pointing their guns at her, unaware she was a suspect in a felony kidnapping.
The footage, viewed more than 2.5 million time since it was uploaded, shows Neal getting slowly out of a vehicle with her hands in the air in front of several officers and patrol vehicles.
"So this happened today in Inglewood. The police stopped this woman and drew guns out at her even though (clear as day) she had nothing in her hands," Twitter user @x_ricardo wrote.
"She is the most unharmful person, look at her she is scared for her life," the person recording the footage behind the cameras says. "That is unnecessary... five guns pointed at this woman, at this unarmed, black woman."
The Los Angeles Police Department later confirmed the woman seen in the clip is Neal.
Bail for Jones and Neal was set at $1 million, with Stewart's bail set for $2.08 million. If convicted, Stewart and Jones face a maximum possible sentence of life with no possibility of parole, while Neal faces life.