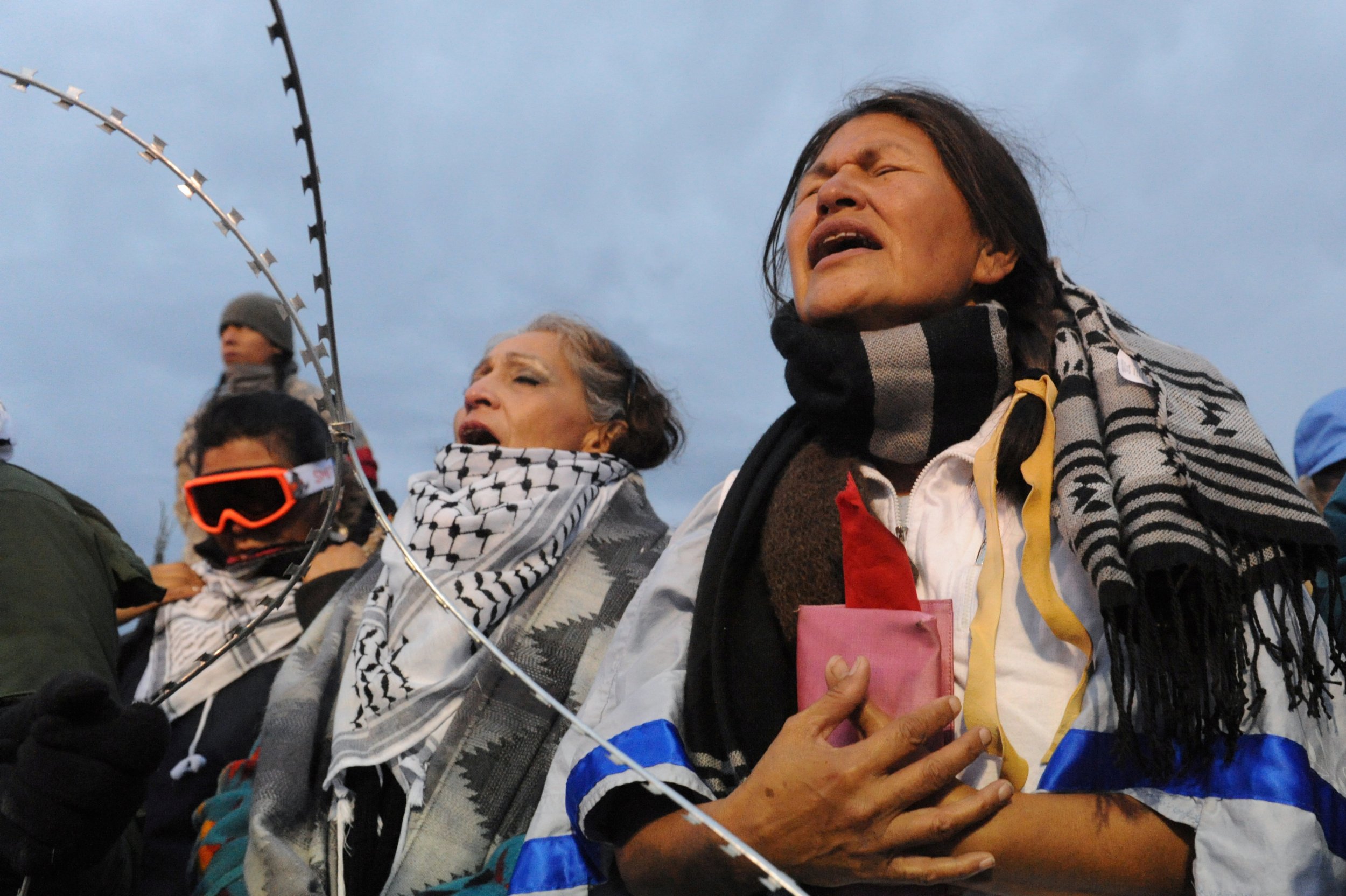 North Dakota's governor ordered the expulsion of thousands of Native American and environmental activists camped on federal property near an oil pipeline project they are trying to halt, citing hazards posed by harsh weather as a blizzard bore down on the area.
The "emergency evacuation" order from Governor Jack Dalrymple came days after the U.S. Army Corps of Engineers, which manages the site, set a December 5 deadline for the demonstrators to vacate their encampment, about 45 miles (72 km) south of Bismarck, the state capital. The Army Corps has insisted, however, that it has no plans to forcibly remove protesters, many of them members of the Standing Rock Sioux Tribe. The agency instead urged a "peaceful and orderly transition to a safer location."
Late Monday, Standing Rock Chairman Dave Archambault II denounced Dalrymple's order as a "menacing action meant to cause fear," and accused the Republican governor of trying to "usurp and circumvent federal authority." Archambault noted that the evacuation order, which the governor said he issued for the campers' well-being in the face of dangerous winter weather, came a week after police turned water hoses on protesters in sub-freezing temperatures.
Activists have spent months protesting against plans to route the $3.8 billion Dakota Access Pipeline beneath a lake near the Standing Rock Sioux reservation, saying the project poses a threat to water resources and sacred Native American sites.
Related: The Dakota Access Pipeline activists won't give up
The governor did not specify how he intended to enforce his order other than by directing state and local agencies to refuse emergency assistance and other services to anyone who remained at the site. He said the order was effective immediately and would stay in force "until rescinded." But Standing Rock Sioux spokeswoman Phyllis Young told a news conference Monday night the tribe would stand its ground.
"We have lived for generations in this setting. That is our camp. We will continue to provide for our people there," she said. "This is Lakota territory. This is treaty territory, and no one else has jurisdiction there."
Protest leaders suggested a forced evacuation could prove more dangerous to the activists than staying put.
"We're in the heart of winter now. To even think of a forced removal is terrifying," said Dallas Goldtooth, an organizer with Indigenous Environmental Network, who estimated there were about 5,000 people in the camp.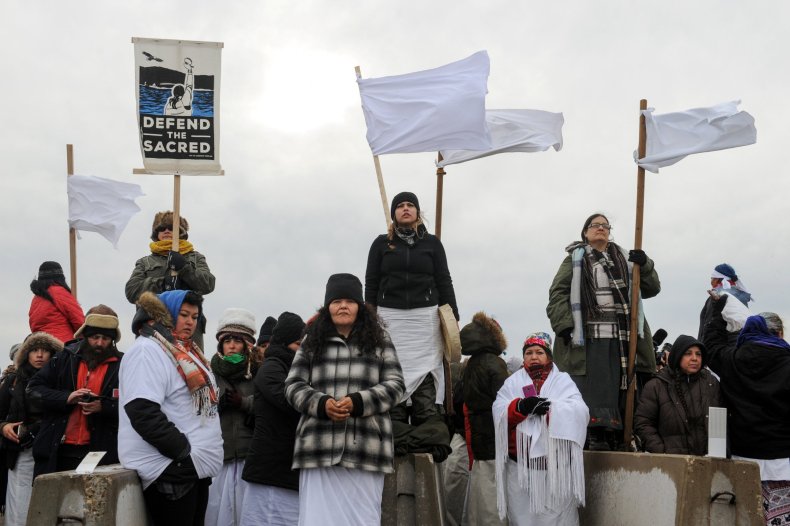 Morton County Sheriff Kyle Kirchmeier added to the pressure by issuing a video statement urging protesters to avoid subjecting themselves to "life-threatening conditions" by remaining exposed to the elements with little shelter. The National Weather Service has posted a storm warning for most of western and central North Dakota, forecasting the possibility of heavy snow through Wednesday.
The 1,172-mile (1,885-km) pipeline project is mostly complete except for a segment that is supposed to run under Lake Oahe, a reservoir formed by a dam on the Missouri River. The Obama administration in September postponed final approval of an Army Corps permit required to allow tunneling beneath the lake, a move intended to give federal officials more time to consult tribal leaders. The delay also led to escalating tension over the project.
The companies say the pipeline would carry Bakken shale oil more cheaply and safely from North Dakota to Illinois en route to U.S. Gulf Coast refineries than it could be shipped by railroad or tanker trucks.