Dalai Lama Says Europe is for Europeans, Refugees Should Go Home and Rebuild
The Dalai Lama—oft-considered the embodiment of peace and tolerance—has suggested Europe should only be for Europeans, telling refugees to go home and rebuild their own countries.
In comments made at a conference in the city of Malmo, in southern Sweden—which is home to a large immigrant population—the spiritual guru said that while Europe should offer safe haven to those in need, refugees must not stay forever.
According to Agence France-Presse, the leader said Europe was "morally responsible" for helping the refugees who fled war, hunger and persecution in their homelands and are "really facing danger against their life."
He even said European nations must "help them, educate them" and ensure they have a good quality of life. However, the Dalai Lama also suggested these efforts must be made with the provision that the migrants will eventually leave.
"Ultimately they should develop their own country," said the 83-year-old Tibetan, himself a refugee of China's repression of Tibet following an anti-Beijing uprising in 1959. The Nobel Peace Prize winner has since been based in the Himalayan town of McLeod Ganj, in northern India, along with many of his followers.
"I think Europe belongs to the Europeans," he added, noting that governments must be honest with new arrivals about the fact "they ultimately should rebuild their own country."
His comments come just days after the right-wing Swedish Democrats party made gains in the country's general elections. The party did not do enough to win power, coming in third place.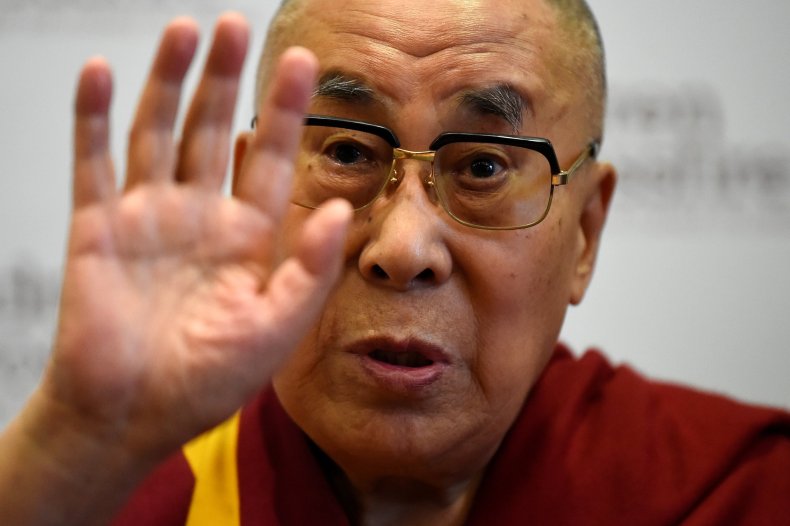 Though the Swedish Democrats increased their electoral share, they did not grab as much of the vote as some expected. Before voters went to the polls, party members were even suggesting they could become the largest group and take power.
It was bested by Prime Minister Stefan Lofven's Social Democrats and the conservative Moderate Party. The two main parties are now trying to cobble together coalitions capable of ruling with a majority in parliament. However, both have ruled out the possibility of cooperating with the Swedish Democrats.
Sweden's more traditional parties struggled to fight off a populist campaign in a country that took Europe's highest number of asylum seekers per capita during the 2015 migration crisis.
That year, around 1.3 million people left the Middle East, South Asia and Africa for Europe, precipitating a political crisis that divided the European Union and buoyed right-wing parties. The number of new arrivals has dropped significantly since the 2015 peak, but around 700,000 people still traveled to European countries in 2017. Many remain stuck in overcrowded migrant camps as governments try to process them.