Dalai Lama: Tibetan Buddhist Leader Cuts Travel Due to Age, Exhaustion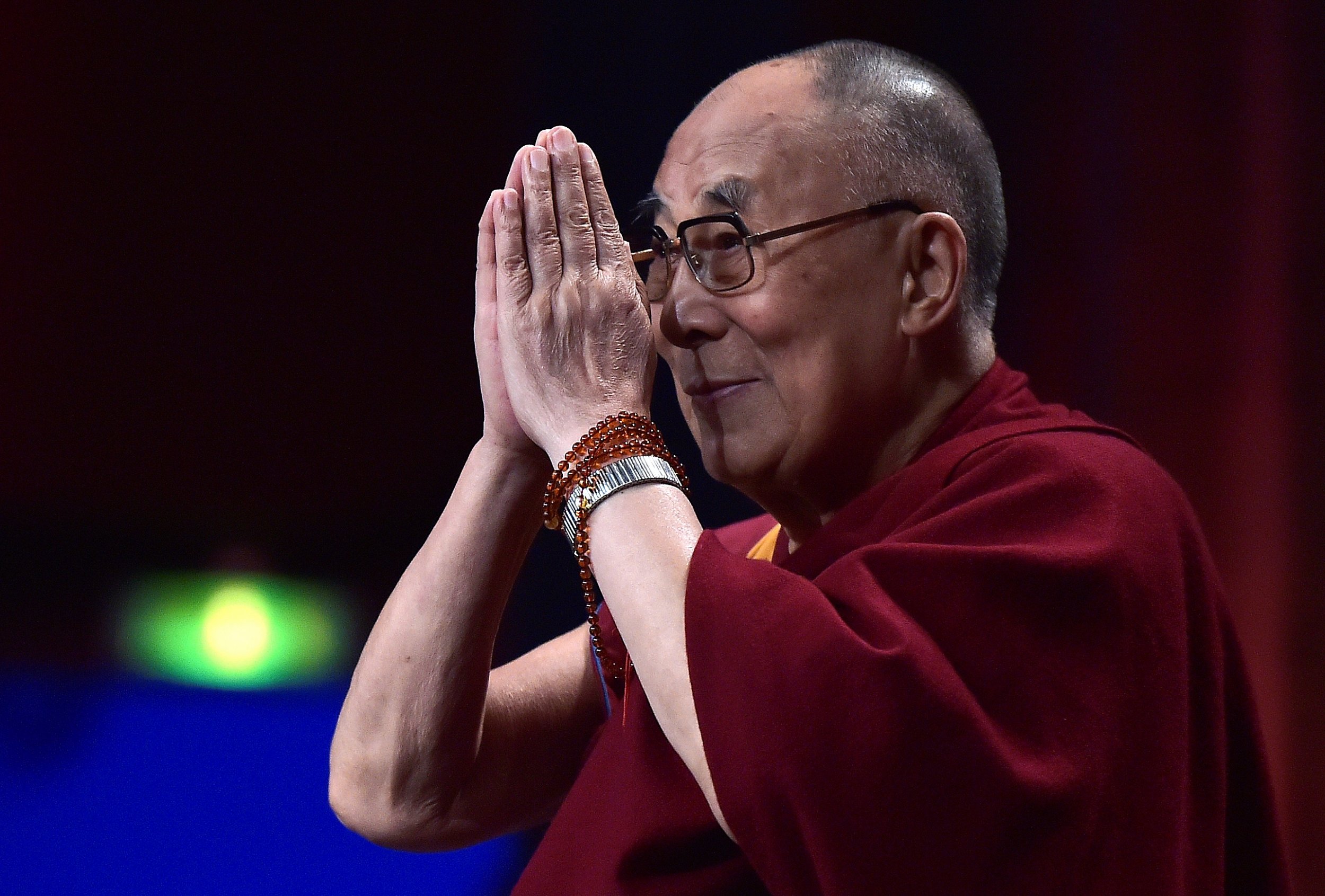 Tibetan Buddhist leader the Dalai Lama will reduce his travels for the remainder of 2018 due to advancing age and exhaustion.
His health issues are not serious, officials said, noting that the spiritual icon—born Lhamo Döndrub—has been traveling within India, where he lives in exile from China-controlled Tibet. The prolific speaker supports self-rule.
According to his website, the 14th Dalai Lama spoke to a gathering of Central Institute for Higher Tibetan Studies' (CIHTS) teachers on March 20. But a schedule section currently shows no further dates for the year.
"His Holiness is invited to different countries but he has cut down public engagements because of age," said Sonam Dagpo, a spokesperson for the Central Tibetan Administration (CTA). "He is exhausted after teaching for a long period of time. Therefore, a few commitments have been canceled.
"Usually these engagements—inauguration, ribbon-cutting-type ceremonies—last only for a few hours, but some engagements are for teaching and they last for seven days, which he's doing less and less of."
The day after the news broke, his Facebook page stated: "I am one of the 7 billion human beings alive today.
"We each have a responsibility to think about humanity and the good of the world because it affects our own future. We weren't born on this planet at this time to create problems but to bring about some benefit."
The Dalai Lama's Twitter profile, boasting 18.2 million followers, is regularly updated with uplifting comments.
On Saturday, it said: "World peace can only be based on inner peace. If we ask what destroys our inner peace, it's not weapons and external threats, but our own inner flaws like anger. This is one of the reasons why love and compassion are important, because they strengthen us."
According to CNN, the leader, who is set to turn 83 in July, traveled to eight foreign countries last year, compared to 16 the year prior.
In January 2018 it emerged he had canceled a planned trip to the U.S. state of North Carolina. Speculation arose last year about whether the spiritual leader would meet with U.S. president Donald Trump, the man he once did an impression of on U.K. national television.
In October last year, the Dalai Lama observed that America had become more "selfish" since the 2016 election, but said he respected democracy.