Dallas-Area Hospitals Report No Free ICU Beds Available for Children as COVID-19 Rises
Hospitals in the Dallas area are reporting that there are no free beds in ICU for children due to the spread of the COVID-19 Delta variant.
On Thursday, Cook Children's Medical Centers in Fort Worth, Texas stated that there's a high number of hospitalizations due to COVID-19 and Respiratory Syncytial Virus (RSV), which affects infants, small children and those with compromised immune systems.
"Capacity is tight but we are not sending patients to other hospitals at this time," a Cook Children's spokesperson told KDFW. "If the situation arises where we cannot accommodate a patient at our hospital, we will find a bed for them at an appropriate facility."
Stephen Love, President, and CEO of Dallas-Fort Worth Hospital Council echoed similar sentiments regarding the availability of ICU beds.
"The overall percent occupancy of all inpatient pediatric patients to bed capacity is currently running 94.55 percent and we have no staffed pediatric ICU beds available in Trauma Service Area E," Love told KDFW.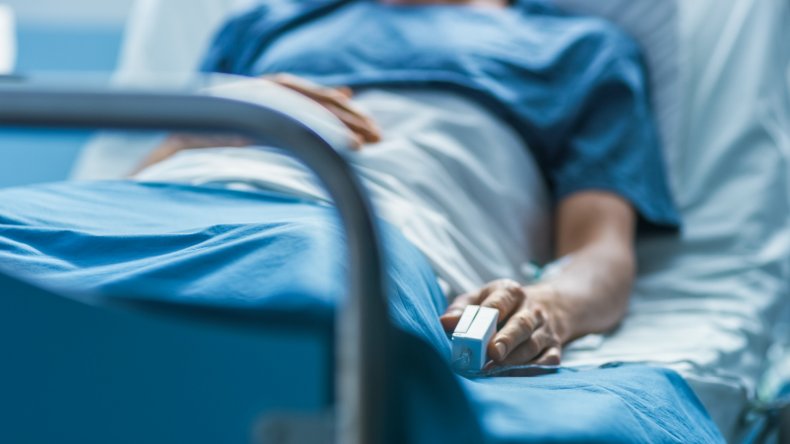 Currently, there are 73 confirmed COVID-19 pediatric patients that are hospitalized at Dallas-Fort Worth Hospital which is "the highest level ever of pediatric COVID-19 patients we have ever treated," according to Love.
The news of limited ICU availability comes at the heels of a brewing court battle between Texas Governor Greg Abbott and local judges regarding COVID precautions. In late July, Abbott signed Executive Order GA-38 preventing local governments and state agencies from mandating masks and vaccinations.
"No governmental entity can compel any individual to receive a Covid-19 vaccine administered under an emergency use authorization," the order said. "It also prohibits any public agencies or private entities receiving public funds, including grants and loans, from requiring consumers to show documentation of vaccinations before entering or receiving a service from the entity."
On Wednesday, Dallas County Judge Clay Jenkins' issued a restraining order against the executive order. Jenkins won the decision in the ruling which was handed down by District Court Judge Tonya Parker. Parker said that "immediate and irreparable injury, loss, or damage will result," if Jenkins cannot enforce COVID-19 measures due to his stature as county judge.
After the ruling, Abbott threatened to sue schools or any other officials who voluntarily break the mask mandate ban that he set forth in late July. He also filed a petition along with his attorney, General Ken Paxton in the 5th Court of Appeals in defense of Jenkins' restraining order against the executive order.
Abbott stated in a Wednesday press release that the judge's order violates his executive order and state law.
"Under Executive Order GA-38, no governmental entity can require or mandate the wearing of masks," said Abbott. "The path forward relies on personal responsibility—not government mandates. The State of Texas will continue to vigorously fight the temporary restraining order to protect the rights and freedoms of all Texans."