Dallas Cowboys Owner Jerry Jones Predicts the NFL Will Change Stance on Marijuana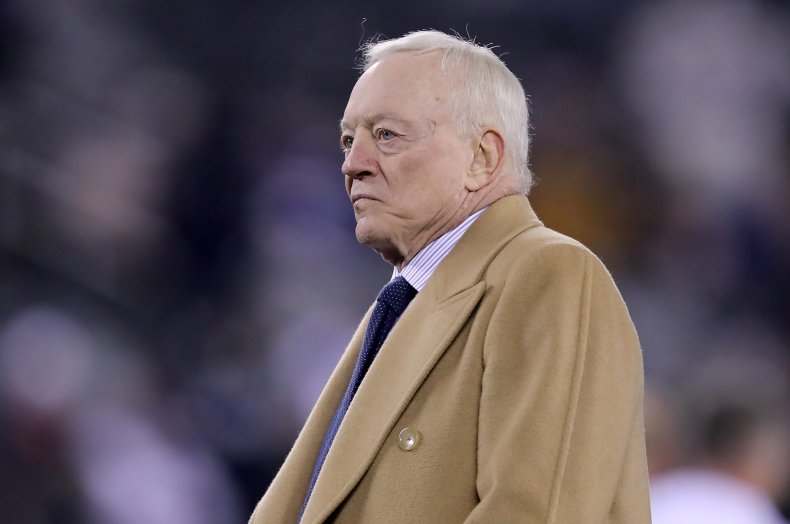 On Friday, while appearing on a local Dallas radio station, Dallas Cowboys owner Jerry Jones said that he expects a change regarding the NFL's stance on marijuana use.
"I think that you should expect and will expect an adjustment of the contemporary way or the present way that marijuana is being thought about," Jones said while appearing on 105.3 The Fan.
In NFL's current collective bargaining agreement (CBA), a player who tests positive for marijuana for the first time is placed into a substance abuse program but is not suspended. If a player tests positive a second time they will receive a two-game suspension, which increases with each failed test. A player who tests positive for marijuana more than five times could be expelled from the league.
Jones' comments may be the most recent, but he is not the first NFL owner to speak on the use of marijuana in the league.
New England Patriots' owner Robert Kraft has never publicly said if he supports or opposes a rule change, but in October of this year, he partnered with former Patriot Rob Gronkowski's CBD company. CBD is a chemical found in marijuana that does not contain THC, the psychoactive element found in the plant.
Baltimore Ravens' owner Steve Bisciotti has also not taken a stance of support or opposition but has previously said he stands behind his former player Eugene Brown, who challenged the NFL's stance on marijuana.
"To have an opinion about something like that is partial to being a leader if it matters to him. We're not the ones taking that physical abuse. We're not talking about a kid that's been suspended three times coming out and saying that. I respect Eugene a lot, and I think all he asked for is more studying on the subject," Bisciotti said in 2016, per BaltimoreRavens.com.
Despite the views by Jones, Kraft and Bisciotti, many other NFL executives think that the rules regarding marijuana should stay the same.
In 2014, Pittsburgh Steelers president Art Rooney told reporters that he did not think there would be a rule change regarding marijuana in the near future.
"The collective bargaining agreement considers marijuana a banned substance, and I'm not sure I see that changing anytime soon," Rooney said.
Atlanta Falcons owner Arthur Blank also did not agree with the use of marijuana in the NFL. "I probably would not be in favor of it because I am concerned about the gateway effect it has on other drugs," Blank said, per CBS News.
Jones' comments come days after the Major League Baseball (MLB) decided to remove marijuana from their list of "drugs of abuse," which is a huge step for marijuana in professional sports.
The current NFL CBA is set to expire at the end of the 2020 season, when a new CBA will be negotiated.