Dallas Crane Collapse Leaves One Dead, Several Injured
Updated at 7:00 p.m. CT:
Officials from Dallas Fire-Rescue have said one woman is dead and five others are injured after a construction crane collapsed into a building Sunday afternoon.
A strong storm system brought heavy winds and the eventual collapse of a crane into the five-story Elan City Lights apartment building shortly before 2 p.m. CT in the 2600 block of Live Oak Street, according to NBC 5 in the Dallas-Forth Worth Metroplex.
Fire-Rescue officials said five people were taken to the hospital. Two of them were in critical condition and two had serious injuries while another was treated and released. Search crews found a woman who was later pronounced dead.
The Elan City Lights building is located in downtown Dallas, and Dallas Fire-Rescue spokesman Jason Evans said the building was currently under construction
"There has never been a crane collapse onto an already inhabited building, as far as I know," Evans said Sunday. "The building itself has suffered multiple collapses in different areas of the building to include residential spaces and the parking garage."
"We are currently working to help determine the scope of damage caused by the collapse, and consult with management on what they'll need to do going forward," Evans said in a statement.
Isaiah Allen, who lives in the building, said in this Dallas Morning News report the crane "destroyed" a good number of apartments.
"I saw that the crane had actually fell straight through the building and had destroyed a good eight to 10 apartments and so there's like floors and stuff falling through," Allen said.
The crane also crushed a portion of a local parking garage.
CNN reported that more than 227,000 customers in the Metroplex are without power after the powerful storm swept through Sunday with winds greater than 70 mph.
CBS 11 in Dallas reported that a billboard also blew over and down onto a car during the storm.
North Texas remains under a severe thunderstorm watch until 10 p.m. local time Sunday.
The Dallas crane collapse comes a month and a half after a similar collapse happened in Seattle, where a downtown construction site saw a crane collapse and kill four people.
The building where the construction was being done in Seattle was reportedly to house a new Google camps, according to this report.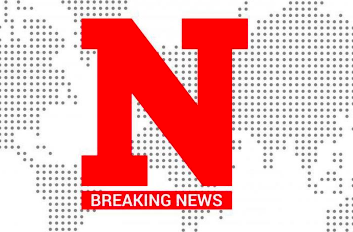 Dallas Crane Collapse Leaves One Dead, Several Injured | News