Dallas Father Stabs Son, 3, to Death as Wife and 7-Year-Old Daughter Barely Manage to Escape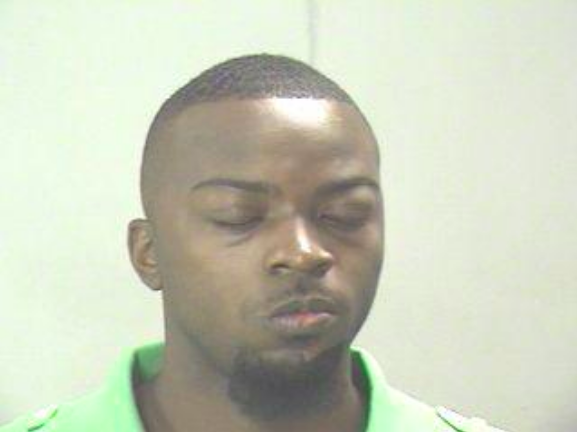 A Texas father was accused of stabbing his 3-year-old son to death and wounding his wife, who managed to escape from their apartment with their 7-year-old daughter.
Brandon Demone Edwards, 35, allegedly stabbed his wife and their 3-year-old son on Saturday, police said. The woman called police around 6:30 p.m. to report the stabbing and said she was able to flee their apartment with their 7-year-old daughter, who was not injured, Dallas Police spokesman Warren Mitchell told the Dallas Morning News.
Police officers arrived at the home in Dallas, Texas, on Saturday after Edwards jumped out of a second floor apartment, the Fort Worth Star-Telegram reported.
After arresting Edwards, officers found a 3-year-old boy, identified as Bryson Edwards, with stab wounds and rushed him to a local hospital. Bryson was pronounced dead at the hospital.
The boy's mother, who had fled to a nearby apartment with her daughter, returned to the family apartment after police arrived. Officer discovered the woman had also been stabbed and transported her to a local hospital in stable condition.
The couple's 7-year-old daughter was not injured in the attack. Police did not reveal a motive for the alleged stabbing.
Edwards's neighbor told CBS Dallas-Fort Worth that he overheard Edwards speaking to police during his arrest.
"He kept saying all this weird stuff," Kejuan Mathis told the station. "'I want to kill him. I'm going to kill him.' And so they finally got to him, he ran across the street. He tried to run off and that's when the officers decided to stop him and detain him."
Edwards was charged with capital murder of a person under 10 years old and aggravated assault of a family member with a deadly weapon. He was being held by the Dallas County Jail on a $1.75 million bail, according to the Dallas Morning News. It was unclear if Edwards had an attorney.
Another neighbor told CBS Dallas-Fort Worth that the incident was disturbing. "It was scary you know everybody was out here, everybody was crying," Tattyanna Davis said. "It wasn't right. He always seemed to have normal behavior, but this incident was not normal behavior."
Edwards was previously convicted of interfering with an emergency request for assistance and possession of marijuana.