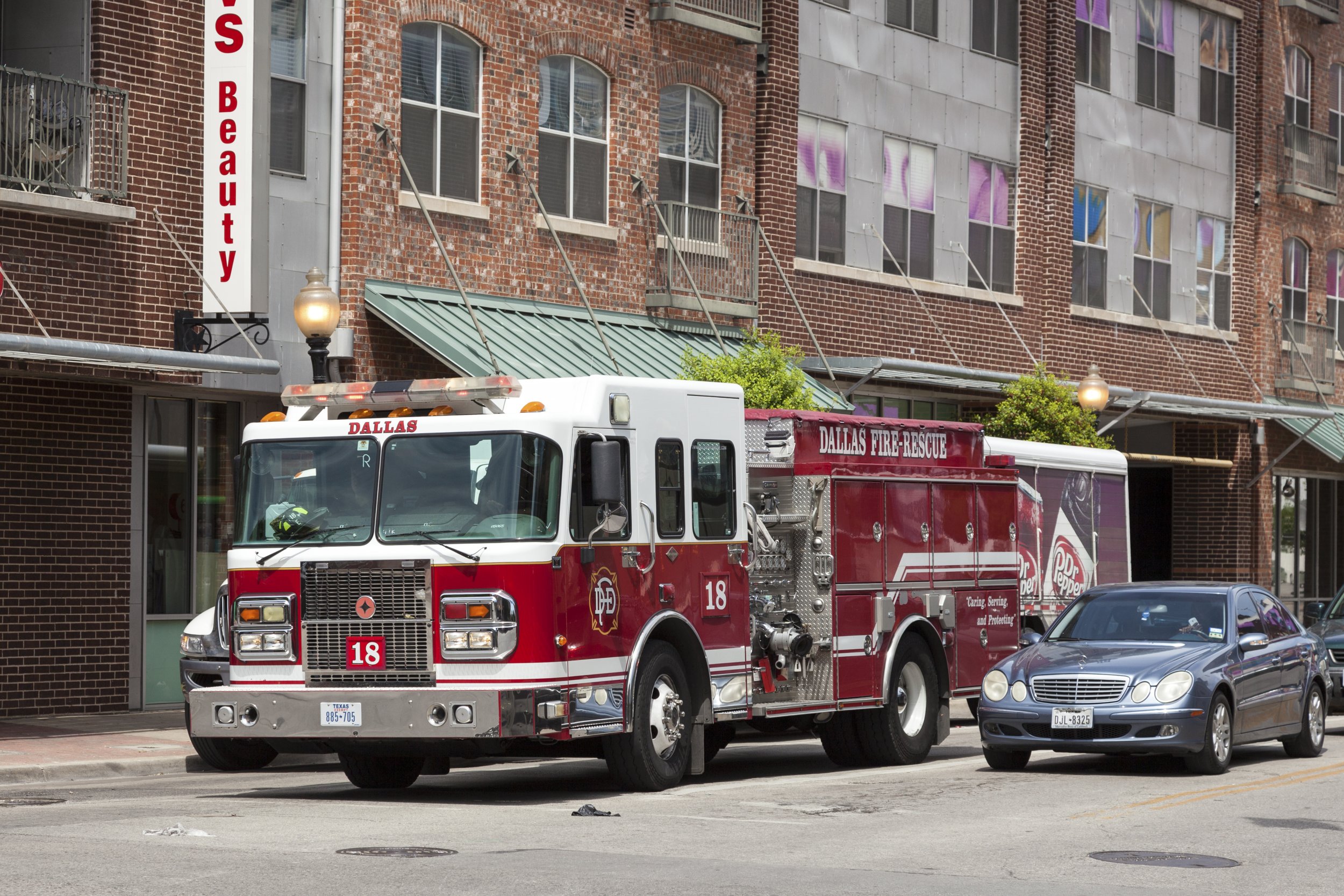 An unborn baby has been saved by police and fire crews after its mother was shot in a domestic violence incident.
Delashon Jefferson, 21, died on Sunday night in Dallas after she was allegedly shot by Lagarius Donnell Rainey. A second victim, Daveron Sanders, also suffered gunshot wounds but was rescued by neighbors.
Rainey was arrested and is now being held at Dallas County Jail. He was charged with murder and his bond has been set at $350,000.
Jefferson and Rainey broke into an argument when the alleged shooter accused the expectant mother of cheating. Rainey allegedly began to physically abuse Jefferson, despite attempts to stop him.
"Family members forced themselves into the bedroom of the victim, attempted to stop the assault and the suspect began shooting in their direction," said a police statement obtained by ABC News.
Speaking to WFAA, the victim's mother, Sharon Jefferson, said the image of the dispute still haunts her. "Seeing her laying there, it's bothering me. I'm still looking at her laying on the floor, and I was holding her until the ambulance got there." Jefferson says the safe delivery of the baby is a miracle.
If not for the work of the fire department, the baby may not have been saved. Public information officer for the Dallas Fire-Rescue, Jason L. Evans, said neighbors had warned the firefighters of a shooter.
"There was one male victim, who had been pulled into a neighbor's home, as well as a female victim, who was still inside the home where the shooting actually occurred," Evans told ABC News.
"Firefighters made entry into the neighbor's home, prior to the arrival of police, to help the male victim. However, not knowing if the shooter was still in the residence where the shooting occurred, they staged outside until police arrived and cleared the house."
Once police arrived and cleared the house, the fire crew rushed Jefferson to a nearby hospital for an emergency C-section, saving the baby. Sanders was treated and saved at the scene.
Laws were changed in August to prevent firefighters entering a dangerous premises without the help of police after an incident in which Dallas Fire-Rescue attended a domestic violence call because no officers were available. A knife wielding man chased the firefighters and threatened to stab them. The fire crew managed to subdue the assailant and had to wait 18 minutes for police to arrive.