Dallas LGBTQ Community on Edge After String of New Attacks Around 'Gayborhood'
Members of the LGBTQ community in Dallas have been told to be on high alert following a wave of attacks in the Oak Lawn area.
The Take Back Oak Lawn organization issued a crime advisory after being informed of at least four recent assaults or robberies near LGBTQ establishments in the area affectionately known as "Gayborhood."
According to the alert, one man was left hospitalized after being attacked by a white male with dark hair on May 6. Three males were assaulted at Throckmorton and Cedar Springs on May 5.
Take Back Oak Lawn was founded in 2015 following a previous spate of attacks in the district. Its aim is to "restore the streets in Oak Lawn to the residents and LGBT+ community with continued vigilance and improving safety."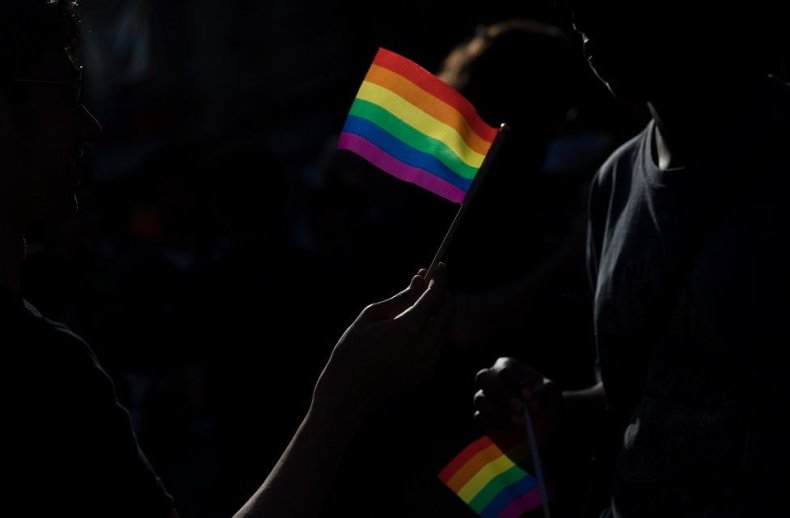 There are now fears that members of the LGBTQ community are being targeted in Oak Lawn.
"Everybody has to be on their guard: the patrons, the bar owners, certainly law enforcement," Rafael McDonnell, from Dallas LGBTQ help group Resource Center, told KDAF. "We don't want a repeat of what we faced a couple of years ago in the Oak Lawn neighborhood."
Take Back Oak Lawn said it will be putting vehicles out on patrol over the weekend to monitor the area for any suspicious activity and to "deter crime through visibility."
"We are calling on the bar owners and the Dallas Police Department to take all necessary steps to increase patrols and other safeguards in the Oak Lawn area in light of these recent events," the group said in a statement. "Community members and visitors are urged to remain vigilant. Please be cautious of your surroundings and report any suspicious activity to police by dialing 911."
Dallas police confirmed that they received two reports of crimes from Take Back Oak Lawn but do not believe the victims were targeted due to their sexual orientation, KXAS-TV reported.
Discussing the 2015 attacks that occurred in Oak Lawn, McDonnell told KDFW, "No, it's not going to happen again. Because we're not going to let it, as a community, happen again.