Dallas Mavericks Beware: NBA Rookies Vote on Who Will Have the Best Career—and Luka Doncic Doesn't Make the List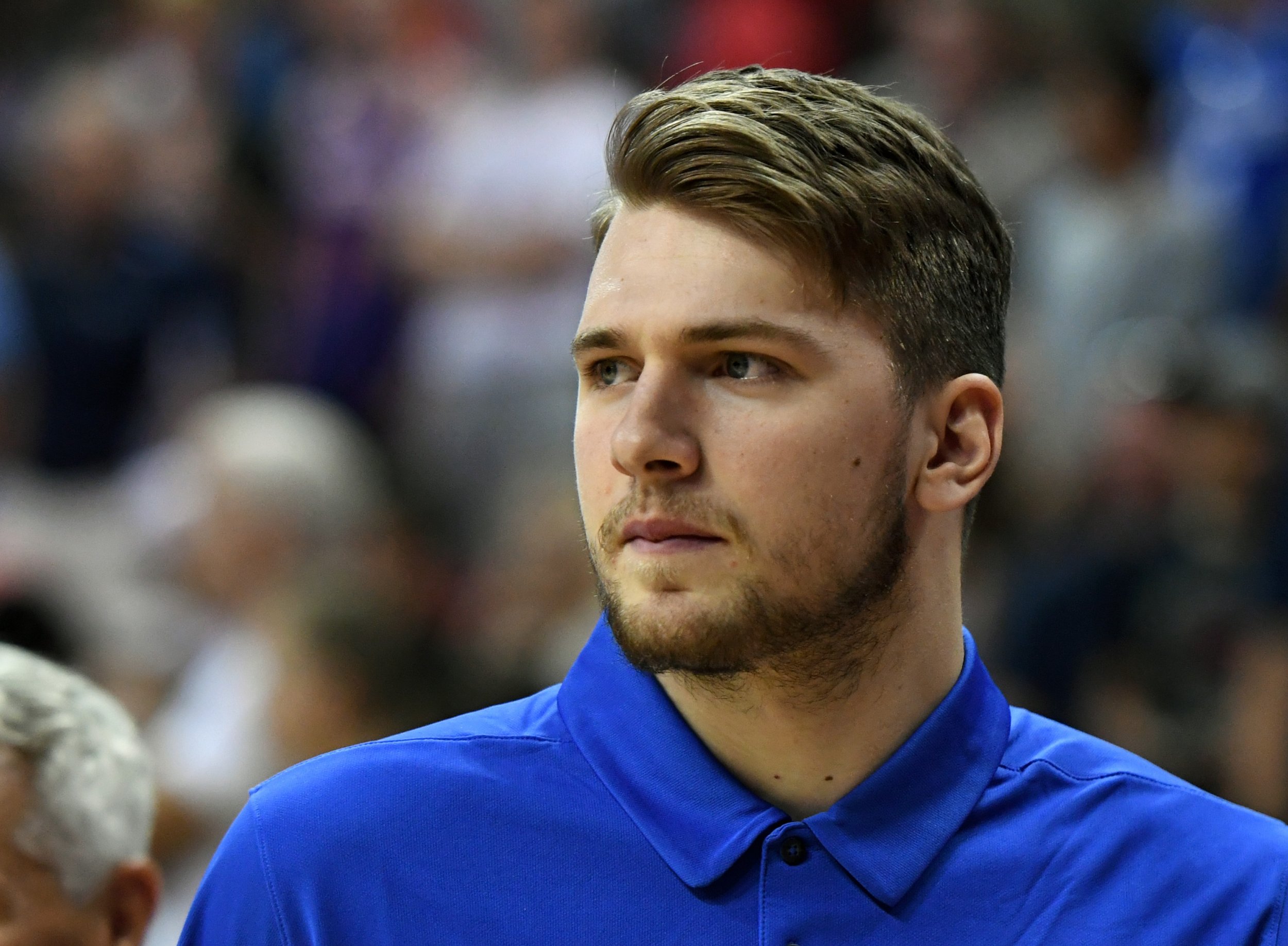 Luka Doncic might be the most exciting talent of the 2018 NBA draft but his fellow rookies don't expect him to have a stellar career in the league.
Every year the NBA holds a rookie survey, polling the new entrants into the league about all things basketball.
This year was no different and 36 rookies were asked for their opinion on a host of topics related to the sport, including which of their peers would go on to enjoy the best career.
Surprisingly, Doncic, who was selected as number three overall by the Atlanta Hawks and immediately traded to the Dallas Mavericks, did not receive a single vote. A European champion for club and country and a EuroLeague Final Four MVP, at just 19 years of age Doncic has a resume that some of his older counterparts can only dream of.
Along with Dzanan Musa, the Slovenian was the only first-round pick to have had professional experience ahead of the draft and was arguably the best European player to ever declare himself for an NBA draft.
Admittedly, Doncic will have to adjust to a whole different reality in the NBA, which could expose an outside shot that is at times inconsistent, but his omission was nevertheless surprising.
The Slovenian, however, was in good company. Number one overall pick DeAndre Ayton received seven percent of votes, good enough only to be tied for third along the likes of Mohamed Bamba, Mikal Bridges, Collin Sexton and Lonnie Walker IV.
Marvin Bagley III, who was selected as the second overall pick by the Sacramento Kings, failed to make the top three. According to the survey, the 2018 rookies believe their most successful peer will be Wendell Carter, who was drafted with the number seven pick by the Chicago Bulls.
The former Duke student received 13 percent of the votes, finishing ahead of Kevin Knox and Jerome Robinson, who both received 10 percent of preferences.
Knox and Robinson were picks number nine and 13 respectively in June's draft but there's a reason why their peers have singled them out, while ignoring Doncic.
With the exception of Musa and perhaps few others, none of the rookies have ever seen the Slovenian play in the flesh and might, in fact, have only caught a glimpse of him in a video.
Judging a player based on a highlight reel—which, admittedly, would be rather extensive in Doncic's case—is both unfair and difficult, particularly when compared to players rookies have faced or played alongside during their college years.
Similarly, Doncic did not play in the Summer League, and while Bagley III and Ayton did, they did not exactly set the world alight.
On the other hand, rookies recognized the Slovenian talent and ranked him tied for third-most likely to win the Rookie of the Year award, with nine percent of votes alongside Knox.
Ayton and Sexton, meanwhile, were joint favorites with 18 percent of preferences.