Dallas Mom Shoots Carjacker Who Took Her SUV with Kids Inside
A North Texas woman shot a suspected car thief earlier this week after he attempted to drive off in her SUV while her two children were still in the back seat of the vehicle.
At around 10 p.m. on Wednesday, Michelle Booker-Hicks pulled into a Shell gas station and left her two kids, aged 2 and 4, in her car while she went into the store to pay, reported USA Today. While inside, a man, who was later identified as 36-year-old Rickey Wright, entered her SUV and attempted to drive away with it.
Booker-Hicks noticed what was happening and quickly entered the backseat of her car and told Wright to stop. After he refused, she pulled out a gun from the glove box and shot him in the head.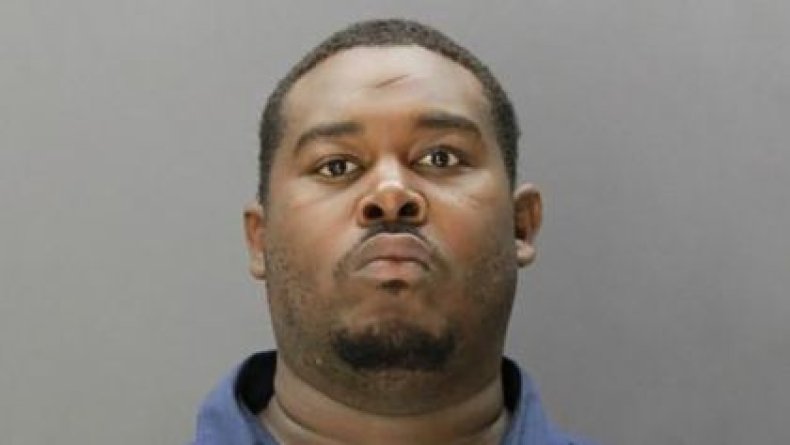 "I should have just have emptied the whole clip but I didn't. I didn't. I just wanted to give him a warning shot that was it," she told CBS 11. "I'm not a killer or anything like that, but I do believe in defending what's mine."
Booker-Hicks said that her husband had helped her reload the gun earlier that day before she placed it in the glove compartment. "I told him that I needed some bullets for my gun and he told me that he was going to go get it," she said.
After being shot, Wright crashed the car into a light pole and was transported to a local hospital. As of Thursday morning, he remained seriously injured but was confirmed to be stable.
Authorities have charged him with two counts of unlawful restraint and unauthorized use of a motor vehicle. According to CBS 11, Wright has previously been detained by police more than 20 times on various charges of criminal conduct, including possession of marijuana, evading arrest, assault and theft.
DeMarquis Black, a Dallas Police Department spokesperson, told Newsweek that Wright was still hospitalized at the end of the day on Thursday.
Booker-Hicks and her two children were not injured in the incident.
This story was updated to include comment from the Dallas Police Department.