Dallas Mother Catches 50-year-old Babysitter Molesting 3-Year-Old Daughter, Police Say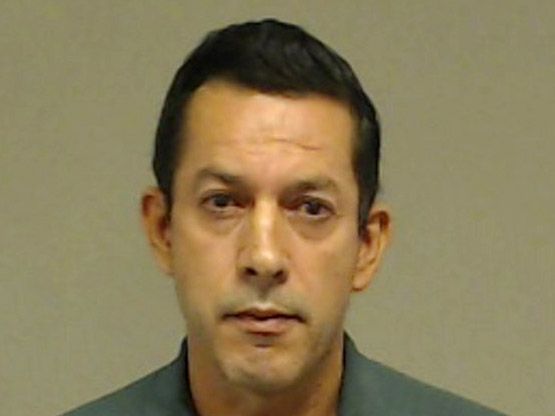 A Texas man was arrested on Wednesday after being caught allegedly committing sexual acts on a 3-year-old child that he was supposed to be babysitting.
James De La Vega, 50, of Plano, was looking after three children for two women who had gone out on Tuesday night. When they returned home to a residence on Pagoda Drive in Anna they found the suspect performing a sex act on the girl, Dallas Morning News reported.
Citing police chief Jeff Caponera, the newspaper said that De La Vega now faces a charge of aggravated sexual assault of a child. Bail has not been set and he remains in the county jail. Law enforcement records showed the suspect had no previous criminal record in the region.
CBS Dallas Fort Worth reported, also citing police chief Caponera, that the child's mother had gone out with a friend. De La Vega was identified as the father of the friend. The children had been left at the friend's home. Caponera declined to elaborate on what sexual act the suspect was caught performing on the victim, but said that it was "quite honestly, disgusting."
On Facebook, police wrote: "While you were sleeping… in the early morning hours, Anna officers responded to a report of a sexual assault of a child that had just occurred.
"Anna detectives worked in conjunction with investigators from the Collin County Child Advocacy Center and determined there was enough probable cause to arrest James De La Vega, a 50-year-old resident of Plano, for committing sexual acts on a three-year-old child.
It continued: "De La Vega was arrested and was taken to the Collin County jail. Another child sexual predator taken off our streets by the efforts of your Anna Texas Police Department."
If he is convicted of the crime, De La Vega could face between 25 years to life in prison.
The extended penalty, the Dallas Morning News reported, would be due to a Texas law that was passed in 2007 which boosted sentencing for those accused of sexual-assault on children.
An investigation into the allegation is ongoing, spearheaded by the Anna police and the Collin County Child Advocacy Center. No additional names or ages have been made public.