Dallas Police 'Convinced' Shooter Planned Wider Assault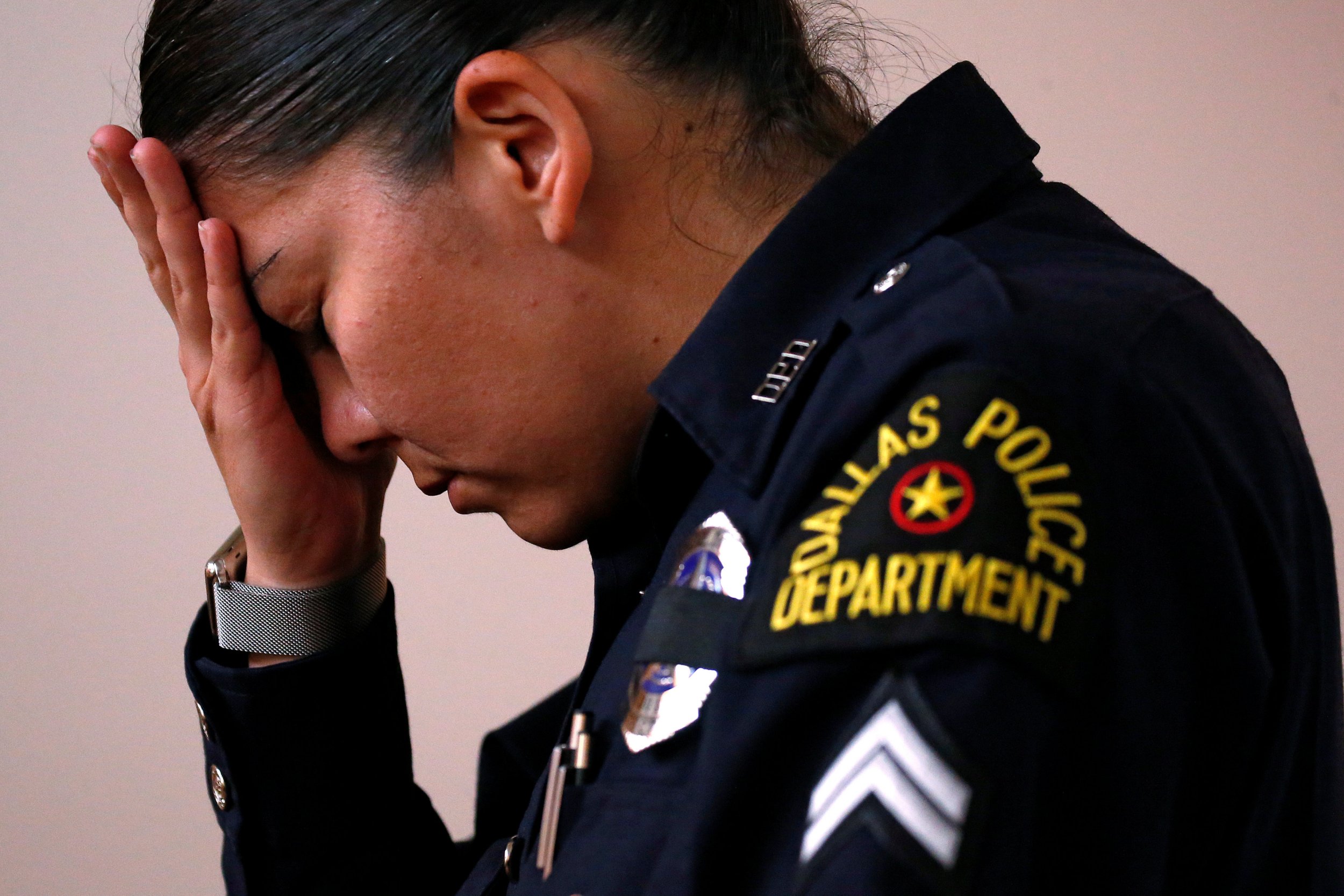 The U.S. military veteran who fatally shot five Dallas police officers was plotting a larger assault, possibly using explosives, and he taunted police and wrote on a wall in his own blood before being killed, authorities said on Sunday.
Instead, Micah X. Johnson improvised and used his military training to gun down officers during a demonstration on Thursday evening, Dallas Police Chief David Brown told CNN. It was the deadliest day for U.S. law enforcement since the Sept. 11, 2001, attacks.
"We're convinced that this suspect had other plans," said Brown, adding that the recent deaths of two black men at the hands of police in Minnesota and Louisiana led the Texas shooter to "fast-track" his plans and launch his attack.
Johnson, 25, a black veteran who served in Afghanistan, took advantage of a spontaneous march that began toward the end of the protest over those killings. Moving ahead of the demonstrators in a black Tahoe SUV, he stopped when he saw a chance to use "high ground" to target police, Brown said.
He said a search of Johnson's home turned up signs the gunman had practiced using explosives, and that other evidence suggested he wanted to use them against law enforcement targets.
Before being killed by a bomb-equipped robot, Johnson sang, laughed at and taunted officers, according to Brown, telling them he wanted to "kill white people" in retribution for police killings of black people. "He seemed very much in control and very determined to hurt other officers," the police chief said.
Brown said police had been caught off guard when some protesters broke away from Thursday's demonstration, and his officers were exposed to the gunfire as they raced to block off intersections ahead of the marchers.
Johnson's military training helped him to shoot and move rapidly, "triangulating" his fire with multiple rounds so that police at first feared they were facing several shooters.
Brown vigorously defended the decision to use a robot to kill the gunman, saying "about a pound of C4" explosive was attached to it. And he said Johnson scrawled the letters "RB" in his own blood on a wall before dying.
"We're trying to figure out through looking at things in his home what those initials mean," the police chief said.