Dallas Police Department Loses Massive Amount of Data, Evidence In Botched Migration
A large amount of evidence and data has been lost by the Dallas Police Department.
The accidental loss occurred during a data migration from a police department network drive in early April, according to the Dallas County District Attorney's Office. The news of the botched migration was only revealed this week.
Authorities were able to recover 14 of the 22 terabytes initially lost, but 8 terabytes remain missing and are believed to be "unrecoverable."
Dallas County Criminal District Attorney John Creuzot said city officials became aware of the issue on April 5, and his office was only informed on August 6.
Creuzot said Wednesday he's requested the Dallas Police Department provide a date range of the cases affected by the botched migration in order to "narrow down the scope of potentially impacted cases."
Dallas police have determined a range of affected cases with offense dates of before July 28, 2020, according to Creuzot. But he noted the loss shouldn't affect cases that don't have a detective, such as DWI, evading arrest or unlawful possession of a firearm by a felon.
Images, video, audio, case notes and other evidence gathered by law enforcement were deleted in the migration, the police department said in a statement.
Anyone who believes their case is affected has been asked to prepare a written request and submit it to the trial prosecutor.
The city's mayor, Eric Johnson, is calling for an investigation into the data loss.
Johnson wrote a memo Thursday to two city council members requesting they hold committee hearings on the matter. The mayor wrote he was "blindsided" by the reports of the massive data loss.
"That news is especially stunning because this problem apparently has been known to some City of Dallas officials for months—yet only came to our attention when the Dallas County District Attorney notified defense attorneys of this issue," Johnson wrote.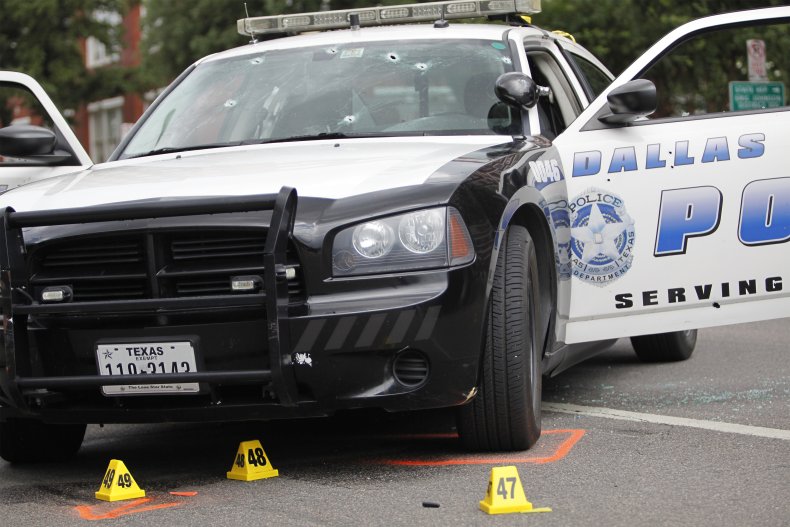 He continued, "This is a very serious matter. Public safety is the bedrock of our city government. Missing evidence could have major consequences for pending criminal cases, which could leave victims without justice and undermine our efforts to build a safer city."
Earlier this year, an audit found deficiencies in how the Dallas Police Department stored evidence and other information, according to the Dallas Observer. A city auditor said the department had outdated and incomplete operating procedures for disposition activities and stored evidence at unsuitable locations.
Newsweek reached out to the police department for additional comment, but didn't receive a response before publication.