Suspect Killed After Dallas Police Headquarters Attack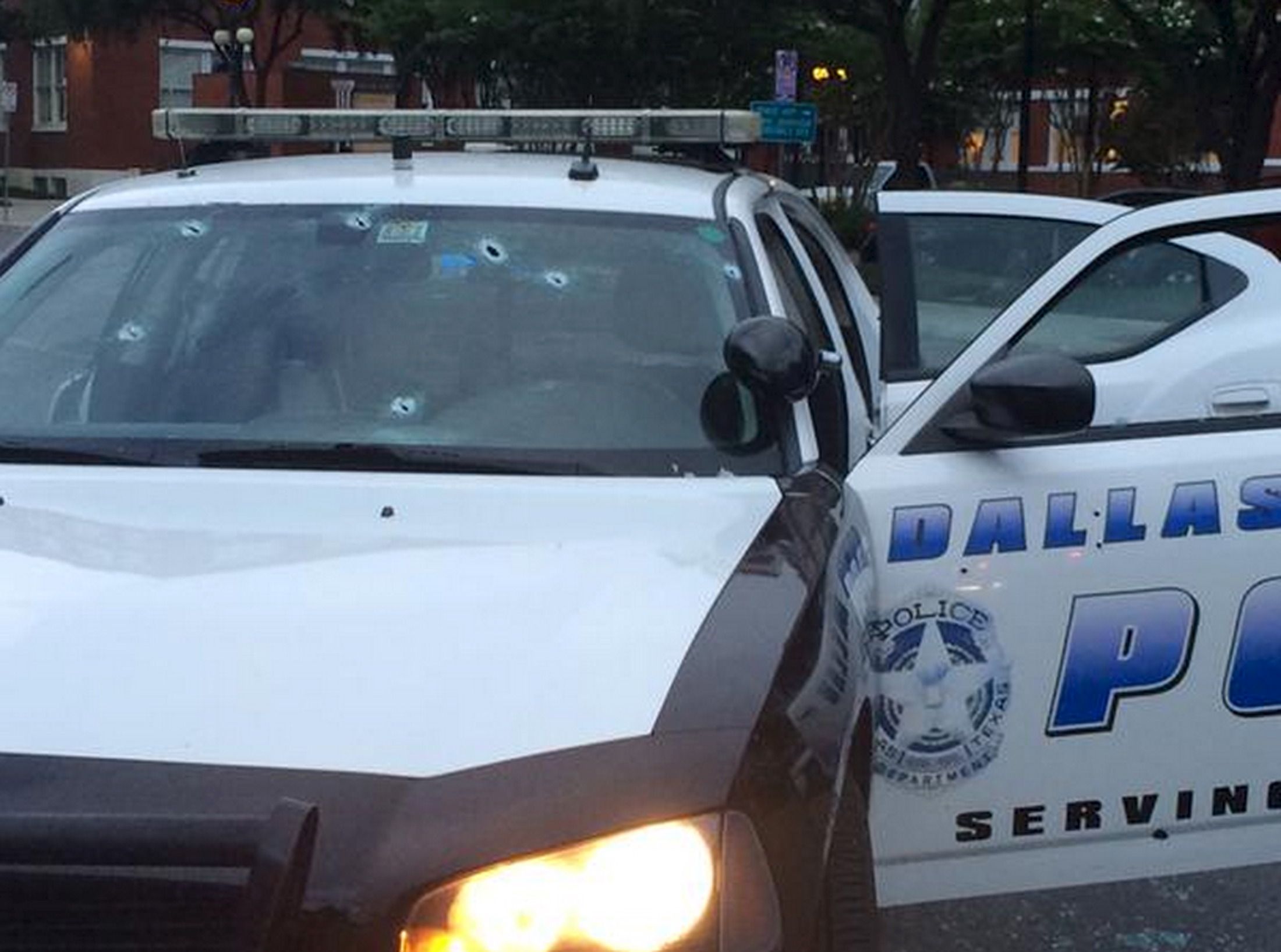 Updated | DALLAS (Reuters) - A man who attacked Dallas Police headquarters early on Saturday with gunfire and explosives was found dead after being shot by police snipers a few hours later, authorities said.
The assailant was believed to have acted alone, motivated by personal grievances and had no known connection to any terrorist groups, Dallas Police Chief David Brown said.
"We can now confirm that the suspect in the van is deceased but unable to confirm ID pending Med Ex. [medical examiner] identification," the police department said on its Twitter feed.
Brown said police snipers shot the suspect through the windshield of a van in the parking lot of a fast food restaurant about 10 miles (16 km) south of the city.
No police were injured in the attack.
Hours after it occurred, police could be seen on live TV conducting a controlled explosion on the suspect's van. Police then approached the van and a few minutes after that, the announcement was made that the suspect was dead.
"I believe we're blessed that our officers survived this ordeal," Brown said. "We literally dodged a bullet."
Police said they would not go into the vehicle until they were sure there were no explosive devices rigged to it. Two pipe bombs had been detected inside the van.
The hours-long ordeal began soon after midnight when the suspect riddled Dallas Police headquarters with bullets and left behind at least two devices in duffle bags that later exploded, police said.
The attack left windows shattered and bullet holes in building walls and squad cars.
The assailant then rammed a patrol car and led police on a high-speed chase. Later negotiations were sporadic dialogue and eventually petered out, prompting a move to disable the van by piercing its engine block with rifle fire.
The suspect had earlier threatened to kill officers, police said.
The suspect appeared to be a man who had blamed authorities for losing custody of his son, who is now in middle school, the Dallas Morning News reported.
Dallas resident Ben Sotheby, 56, watched from behind the barricades as police patrolled the area near headquarters.
"It wasn't real smart to shoot up the place where all the cops are at. You'll get yourself killed that way," he said.
As the incident unfolded, two devices exploded outside the police headquarters. The first was a pipe bomb that went off when a police robot attempted to move it. A second device, placed under a police vehicle, was detonated by a bomb squad.
Brown said the man police negotiators had spoken with inside the van had identified himself as James Boulware. A check of public records shows that Boulware has faced several criminal charges including assault on family members.