Dallas Police Officer Amber Guyger Fired After Fatal Shooting of Botham Jean
Dallas Police Chief U. Renee Hall fired police officer Amber Guyger on Monday following the fatal shooting of 26-year-old Botham Jean while he was in his apartment.
A statement from the police department said an internal investigation concluded that Guyger, who was arrested for manslaughter on September 9, engaged in "adverse conduct." The officer was hired in 2013 and the statement explained that under civil service rules, she has the right to appeal.
"As Botham Shem Jean's family has his homegoing service in St. Lucia this week, this announcement of Amber Guyger's termination from the Dallas Police Department is bittersweet for Botham's family," attorneys for Jean's family said in a statement. "While nothing can bring him back, DPD's firing of Guyger is the first step towards justice for Botham Shem Jean."
On September 6, Guyger allegedly entered Jean's apartment after she thought it was her own. At seeing Jean inside, she allegedly thought a burglar was in her home and shot him. Guyger's apartment was located on the floor directly below Jean's. She was booked into jail on September 9 and released after posting a $300,000 bond.
Jean, who was unarmed, was taken to the hospital where he died of his injuries.
Following the shooting, Hall explained that there was enough evidence to seek an arrest warrant, but requested that the Texas Rangers conduct the investigation to avoid any appearance of bias. Dallas Mayor Mike Rawlings supported Hall's decision to turn the case over and thanked the community for being respectful of the investigative process.
"We're still dealing in America with black people being killed in some of the most arbitrary ways, driving while black, walking while black and now we have to add living while black," co-counsel for Jean's family, Benjamin Crump, told CNN.
The shooting gained national attention and many people called for action to be taken against Guyger, who had been placed on administrative leave. Hall previously explained that she couldn't fire Guyger until an internal investigation could be completed. She added that an internal investigation could have repercussions for a criminal investigation.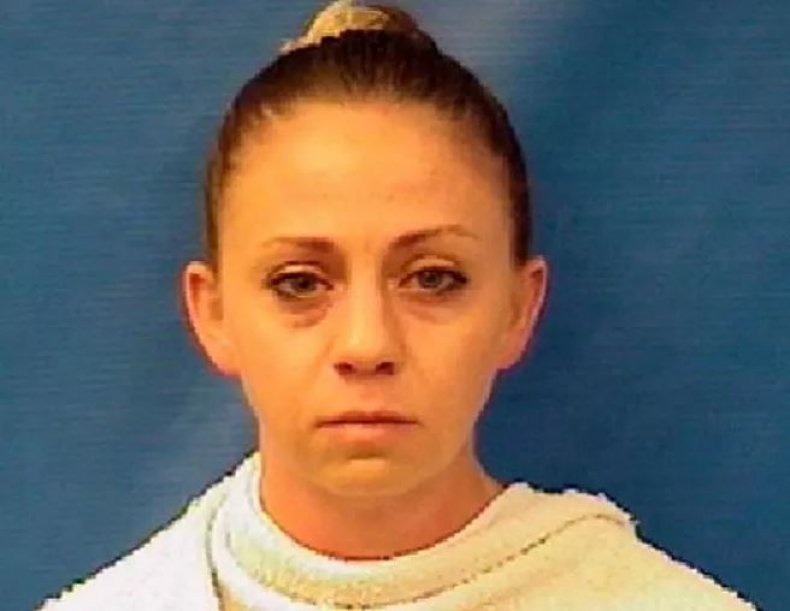 "As an employer, DPD can compel Officer Guyger to provide a statement during a DPD administrative investigation and those statements given to DPD could potentially compromise the criminal investigation," Hall explained.
Guyger was also involved in a shooting in 2017 while attempting to identify a woman in a car. When another passenger got out of the vehicle and took Guyger's taser, she shot and injured the suspect.
The Dallas County District Attorney's Office has requested records from Ring Alarm security system and is seeking search warrants for footage from doorbell security cameras from nearby townhouses to attempt to track Guyger's movements from the night of Jean's shooting.
Front doors at the complex are opened with an electric key and WFAA reported the district attorney is also seeking data from the locks to see if Jean's door was unlocked or if Guyger put her key in the lock. Guyger left her apartment after the shooting and no longer resides at the complex.
Guyger already faces a manslaughter charge, but Dallas County District Attorney Faith Johnson told CNN that it's possible that more charges could be added.
This article has been updated to include the statement from Jean's family's attorneys.