After Dallas, More Protests Against Police Shootings Planned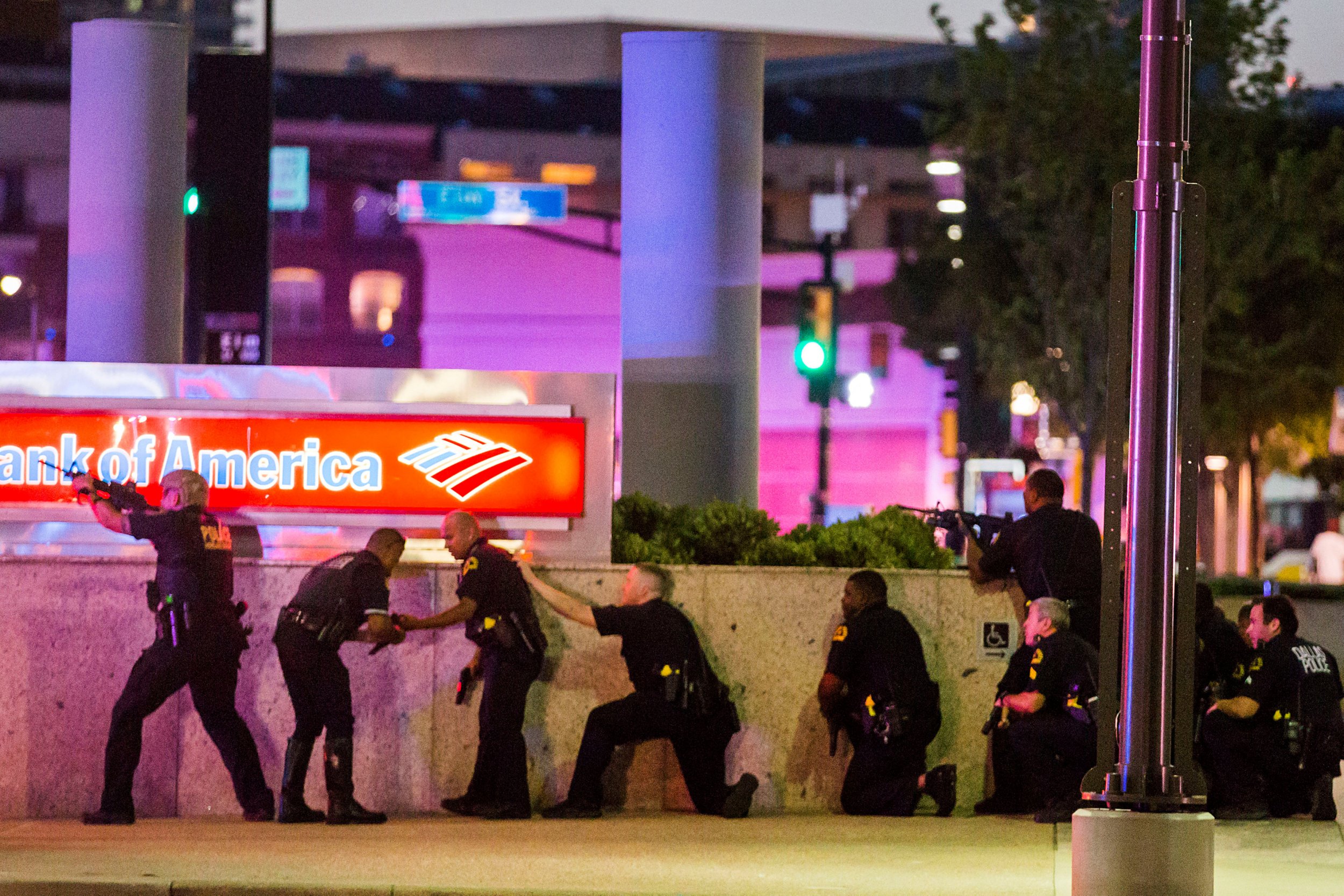 Additional protests are expected to take place across the United States on Friday and over the weekend in the wake of police shootings in Louisiana and Minnesota and following the deaths of five officers in Dallas during what had been a nonviolent protest on Thursday night.
Four police officers and one transit officer were shot dead by one or multiple snipers during a protest Thursday against the shooting deaths of two black men—Philando Castile in Falcon Heights, Minnesota, and Alton Sterling in Baton Rouge, Louisiana—by police officers this week. Seven additional officers were wounded in the Dallas ambush that ended up being the deadliest day for police since the attacks on September 11, 2001, when 72 police officers died.
In New Orleans, a protest against police shootings is scheduled to take place outside the city's police headquarters at 7 p.m. Friday. The Memphis, Tennessee, chapter of Black Lives Matter also plans to hold a protest against the deaths of Castile and Sterling in the city on Friday evening, and in Atlanta protests are expected to begin at 4 p.m.
In New Haven, Connecticut, a Black Lives Matter protest is planned for Friday evening, and in Omaha, Nebraska, a protest against police violence is planned for Friday afternoon. Planned protests in Phoenix could be put on hold, as Phoenix Councilman Sal DiCiccio has asked the city to revoke permits in the wake of the Dallas shooting.
Washington, D.C., Police Chief Cathy Lanier told WTOP she plans to increase security in preparation for at least six planned protests in the capital in the coming days. New York City Mayor Bill de Blasio said that while he isn't aware of any direct threats against the New York City Police Department, there is a large police presence planned for additional protests in the city.
Addressing the media in Washington, D.C., on Friday, the Congressional Black Caucus strongly condemned the shooting deaths of the five police officers. Members also urged Congress to pass gun control legislation.
"If we fail to act, this will be a long, hot summer," said Representative G.K. Butterfield, chairman of the caucus. Added Representative John Conyers: "We need to adopt gun violence prevention legislation to expand background checks to all gun purchases. We need to reinstate a ban on the sale of military-style assault rifles."
In addition to the Dallas demonstration, a number of protests against police violence took place across the country on Thursday night. About a dozen people were taken into custody in Philadelphia during a protest against the deaths of Castile and Sterling, and about 40 people were arrested during a protest in New York City.
Several technology companies responded to the violence in Dallas on Thursday. Facebook activated its safety-check feature, which allows people to let friends and family know they are safe in an area experiencing turmoil, whether it be a natural disaster or a mass shooting. Uber offered free rides to people in affected areas of Dallas on Thursday night.
President Barack Obama addressed the shootings from Warsaw, Poland, calling them "a vicious, calculated and despicable attack on law enforcement."
"Let's be clear: There is no possible justification for these kinds of attacks or any violence against law enforcement," Obama said.
The United Nations Working Group of Experts on People of African Descent, an organization that is part of the U.N.'s human rights body, released a statement on Friday morning condemning the shootings of Castile and Sterling, as well as the deaths of the five police officers in Dallas.
"Excessive use of force by the police against African Americans in the United States is a regular occurrence," the group said. "African Americans are reportedly shot at more than twice the rate of white people.
"The killings also demonstrate a high level of structural and institutional racism. The United States is far from recognizing the same rights for all its citizens. Existing measures to address racist crimes motivated by prejudice are insufficient and have failed to stop the killings."