Dallas Police Shooting May Upend 2016 Election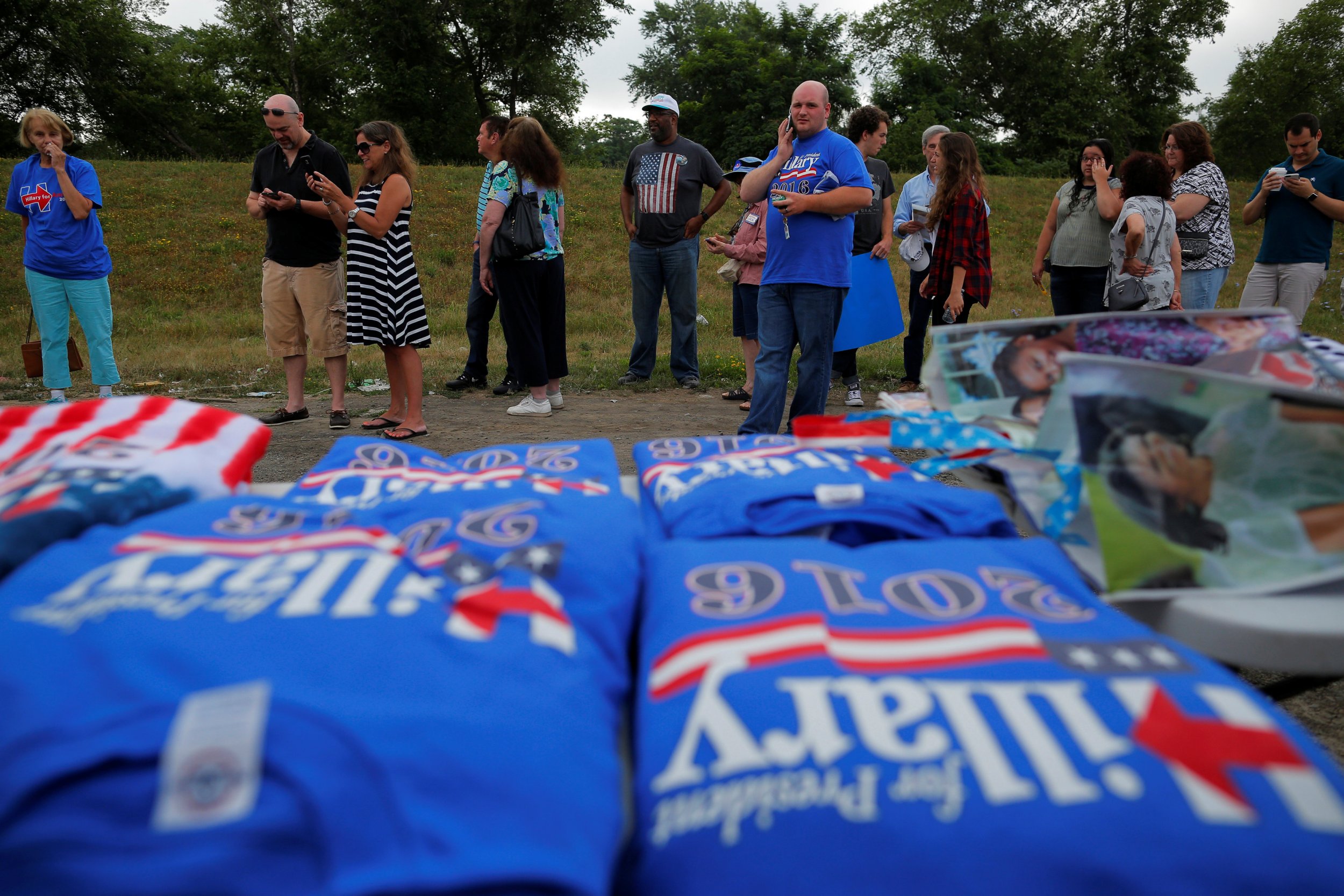 The ambush of Dallas police has the potential to upend the presidential campaign, forcing Hillary Clinton and Donald Trump to navigate race, violence and law enforcement in ways that are even more complex than the fraught situation before the attack on Thursday that left five police officers dead and six others recovering from bullet wounds.
In the aftermath, Trump has thus far abandoned his usual self-congratulatory tone and trademark insults. In a subdued statement, he declared: "We must restore law and order. We must restore the confidence of our people to be safe and secure in their homes and on the street"—phrases that echoed of Richard Nixon's law-and-order campaign in 1968 that propelled the Californian to the White House after losing in 1960. Clinton laid low, tweeting that she mourned "for the officers shot while doing their sacred duty to protect peaceful protestors" President Barack Obama, speaking from Poland, where he was attending a NATO meeting, called the acts "despicable." Speaker of the House Paul Ryan said "let justice be done."
Just 24 hours earlier, the nation was focused on the latest shootings of black men by police officers, this time in Louisiana and Minnesota—bloody events that launched a slew of protests across the country, including in Dallas, where thousands gathered for a march that until the attack was so peaceful and orderly that some demonstrators took selfies with police. The Dallas police department has been praised for its progressive tone and community-based approach to law enforcement. Indeed, most officers on duty at Thursday night's Black Lives Matter-themed march wore only short-sleeved summer uniforms, avoiding the helmet-and-kevlar militarization that had been widely criticized as escalating tense marches in Ferguson, Missouri and other cities. That lack of armament made the men and women of Dallas law enforcement even riper targets, though the heavy armaments used by the sniper or snipers may have led to the same number of casualties regardless of how the police officers were outfitted.
The question now is whether the slaughter of police in what has been described by the Dallas police chief as an effort to kill "white people" will change the calculation of each presidential campaign. Will it force Clinton to tailor her already carefully weighted rhetoric more toward supporting police than toward victims? Will it compel Trump to adopt a less manic, freewheeling style and to act less like a populist and more like a restrained statesman? It's telling that Trump, known for his late-night tweets, avoided the temptation to blurt his feelings in 140-character increments during the long night of killing and instead offered tempered statements about supporting police. Both Clinton and Trump sidelined plans for boisterous campaign rallies on Friday.
The past offers no firm guide for what happens next. In the wake of the 1960s protests over the Vietnam War, the country moved to the right, responding to the disorder in the streets with whole swaths of the country—including urban ethnics and Southern rural whites—finding succor in the embrace of the Republican Party. By contrast, in 1992, when Los Angeles was engulfed in flames following the acquittal of police officers who had severely beaten Rodney King, many Democrats feared a similar flight. But Bill Clinton, then a presidential candidate, managed to thread the political needle, condemning the Los Angeles violence and expressing empathy for African-Americans frustrated by policing. His speech following the riots included an echo of Thomas Jefferson's phrase "a firebell in the night"—a metaphor used in Clinton's case to describe the civil unrest as a wake up call. It played better than George H.W. Bush's response, which, while competent, was no match for Clinton's rhetoric. Even while being pummeled by allegations of infidelity and evading the Vietnam draft, the Arkansan seemed better at the more important issue of handling disorder than the incumbent.
Trump might benefit as Nixon did from the chaos, but the Clinton campaign and a formidable array of outside groups, already painting Trump as what Jeb Bush called "the chaos candidate," may see their claim strengthened that Trump is unfit for the calm leadership required of a commander in chief. But the new, post-Dallas political landscape demands that Clinton keep her minority base energized and not let her focus on police brutality be sidelined.
The Kennedy assassination illustrates how difficult it is to predict political fallout. It's little remembered that President John F. Kennedy flew to Dallas in November 1963 to repair a breach in the Democratic Party between conservatives and moderates . Dallas was a hotbed of anti-Kennedy, anti-civil rights protesters who had, months earlier, pelted Kennedy's U.N. ambassador (and former presidential candidate), Adlai Stevenson, with eggs and hit him with a protest sign. The killing of the president—also by a sniper—set off a wave of sympathy that led to the landslide election of Texan Lyndon Johnson less than a year later and ushered in the most active wave of liberal reform since the New Deal of the 1930s. It also queued up the escalation of the Vietnam War and the country's conservative reaction.
JFK's assassination was famously captured on a small movie camera by Abraham Zapruder, a Texan whose amateur film would become a central piece of evidence in the investigation into Lee Harvey Oswald. On a bloody July night in 2016, Dallas was filled with hundreds of Zapruders capturing the carnage on their smartphones. Each was like the shard of a mirror, offering a piece of what happened. But the entire picture of the kill zone and its political fallout probably won't be pieced together for some time.