Who Is 'Taco Truck Tammy'? Dallas Woman's 'Racist' Attack Sparks Protest With Tacos and Mariachi Music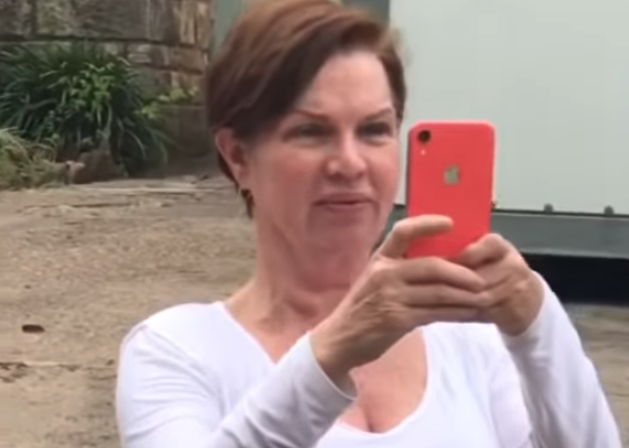 A Dallas community took action yesterday in response to a racially insensitive comment made by a woman dubbed "Taco Truck Tammy," which went viral last week.
In the parking lot of a local school, dozens of people gathered to listen to lively mariachi music and munch tacos—a lighthearted reaction to last week's headline-grabbing exchange involving an East Dallas homeowner who threatened to call U.S. Immigration and Customs Enforcement (ICE) officers on two Hispanic women operating a food truck in front of her home.
The East Dallas woman, who has become known as "Taco Truck Tammy," was identified by NCB5 by her first name, Valerie. In video of the incident, Valerie says, "OK, baby girl, vamanos," and adds, "I'll call ICE." Claudia Lopez—the woman who uploaded the video to the internet—said the comments were "racist" and that she had a permit to sell food in the area. According to NBC5, however, the food truck operators' permit had expired in March.
"I'm not your baby girl," one truck worker could be heard saying in the footage as Valerie asked them to move away from her home. "OK, call ICE. Call them. You can call them. Call them right now." The recording has now been viewed more than 160,000 times on YouTube alone.
Yesterday's protest was spearheaded by a local chapter of the League of United Latin American Citizens (LULAC), which is a rights group campaigning for Latino civil rights, WFAA reported.
A Facebook page for the event said it was being hosted by Domingo Garcia, LULAC's national president. "When they go low, we go Mariachi," he wrote on the platform.
The page—titled "Mariachi & Tacos Party for Taco Truck Tammy"—added: "We are responding with a love for our culture, sharing our understanding of our history, our food and a respect for people who are out there every day trying to make a living or simply living their life."
Valerie told NBC5 last Tuesday that she regretted her remarks, news of which spread quickly as footage was uploaded to YouTube. "I wish I'd used my words better," she said.
LULAC confirmed to Newsweek that it had helped organize the neighborhood event.
Reverend Peter Johnson, who spoke during the musical gathering at request of the group, told WFAA, "I have come for the protest, but more importantly I have come for the tacos, baby."
"It's embarrassing that it happened in the neighborhood," resident Carol Bell-Walton added. "When I saw that they were going to be out—I just wanted to come out and lend my support." Meanwhile, Valerie told WFAA that she hoped that attendees "had a fabulous event."
Speaking to local media after the clip of the verbal altercation circulated quickly across social media, the homeowner claimed she had been threatened first, and feared for her safety.
"It was a flippant comment. It doesn't really reflect who I am. It reflects my frustration," she told NBC5, alleging that one woman had said to her: "Get back in your house… or we will kick your ass."
The video that emerged did not contain that part of the incident, however.