Dallas Women Living in 1940s Time Warp Showcase $20,000 Clothing Collection
The phrase "out with the old and in with the new" certainly doesn't apply to these women who have swapped their modern wardrobe for 1940s fashion.
Jamie Seibert, 46, and Gwendolyn Erin Patterson, 25, wear World War II-era attire every day. The Dallas-based friends have praised wartime clothing for boosting their confidence and now the pair wouldn't dare be seen wearing anything different.
But it hasn't always been this way for mom-of-two Jamie who spent most of her life wearing jeans and a t-shirt.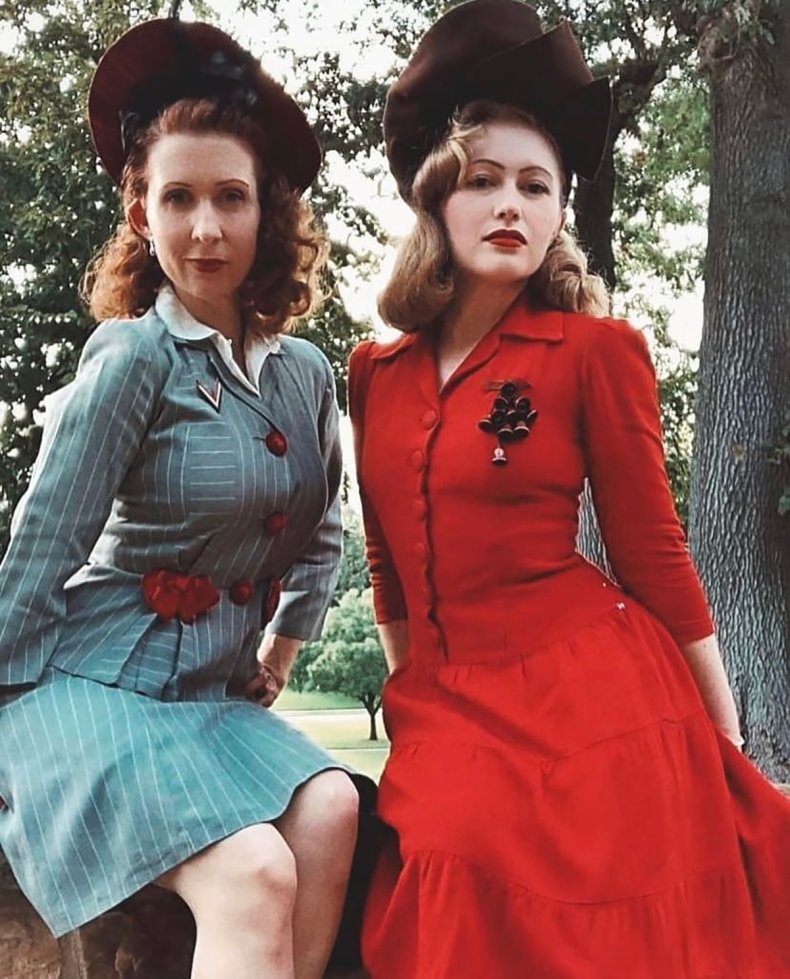 Jamie, a tour manager, said: "I have always loved the fashion of the 1940s ever since a child.
"My daily attire is anything from a blouse, slacks, suits, or a floral frock.
"I have over 60 hats to choose from and heels from the era.
"I love the way it fits, love the lines and the classic designs.
"Back then, everything was designed to feel feminine but strong, especially during World War 2.
"I love wearing authentic pieces, I often wonder who wore them before me.
"It's fascinating to think history comes with the garment.
"Oddly the clothes bring confidence and I feel like I have found myself.
"I feel extremely feminine and like I can take on the world when I've got them on."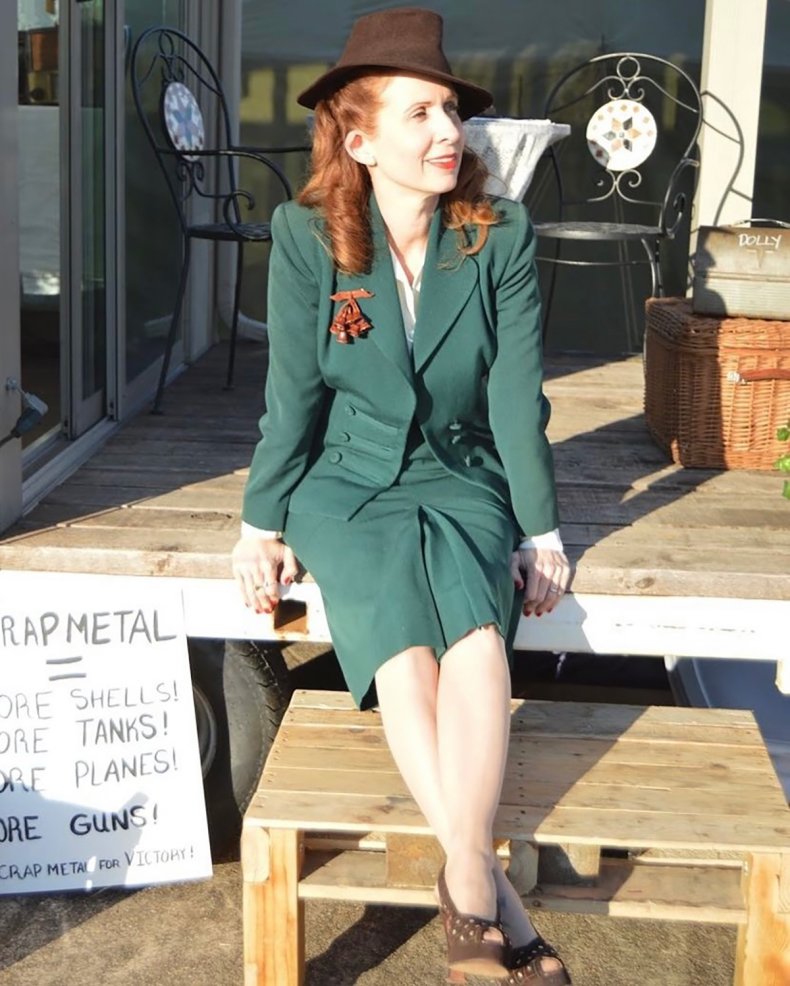 Jamie's 1940s' gear is purchased from estate sales and thrift shops and shipped from the U.K. The price of blouses can start from $40 and original garments from the era can begin at $140.
When Britain went to war in 1939, the fashion industry took a hit as resources were limited and materials like silk were no longer available. In 1942, the government launched the first "Utility" scheme. These clothes were made from a limited range of quality-controlled fabrics, according to the Imperial War Museums.
The garments made from utility fabrics gave the public a guarantee of quality and value for their money. Today, some pieces are still going strong after surviving the war but they come with a hefty price tag.
On Etsy, original dress prices start at $60 up to $300. However, savvy Jamie has found a way to buy the garments for less.
She told Newsweek: "I'm not someone with the means to spend on high-priced items so a lot of the items had issues with them such as stains or perhaps the seams are coming undone so I get them much cheaper than what they are worth—as I can fix them.
"Throughout the years, I've spent thousands but my wardrobe is now worth $10,000.
"Before 2015, my style was very understated, I typically wore jeans and a T-shirt as it was easily accessible and comfortable.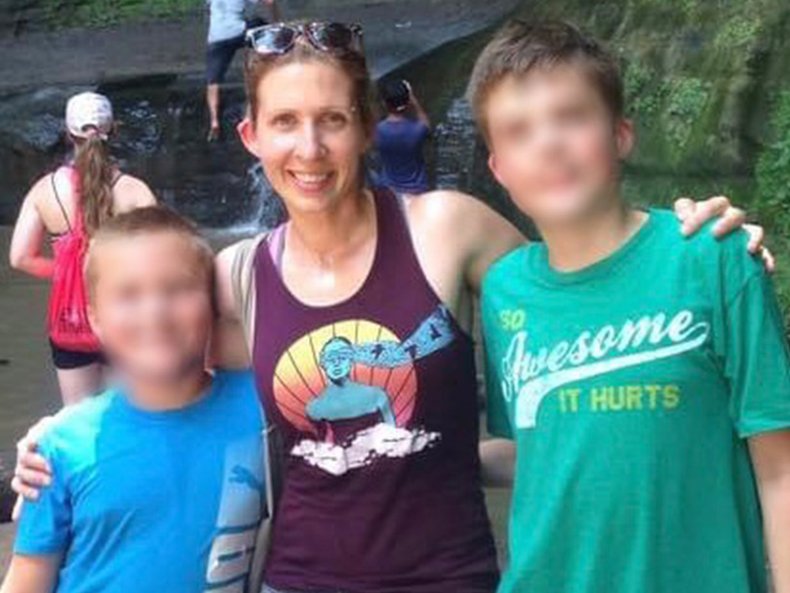 "I didn't put much thought into my clothes; it didn't do much for my self-esteem.
"But now, I like putting time and effort into myself, I feel great.
"I am a big advocate for self-expression, I express myself like this—I feel so confident, strong and I know who I am.
"It is more expensive to dress this way, fashion back then is harder to find, these days fashion is cheaper because it's throwaway fashion, it isn't sustainable—the clothing before was meant to last."
While it may be pricey to dress like a woman from the 1940s, Jamie insists it is worth it.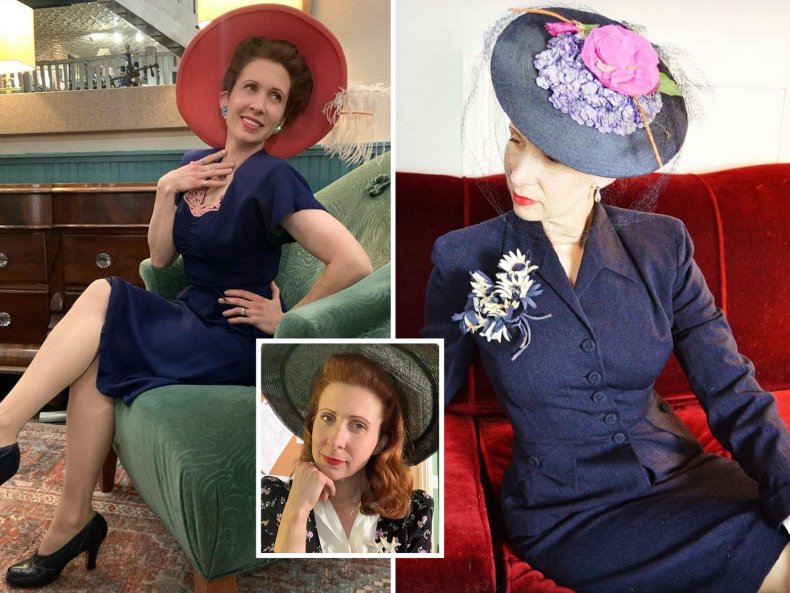 The pair has each amassed a $10,000 collection of retro clothing, accessories, and shoes.
Her new wardrobe has not only improved her confidence but her social life too, she and her friend Gwendolyn, a real estate agent, have their own 1940s radio show and they both sing classics from the past.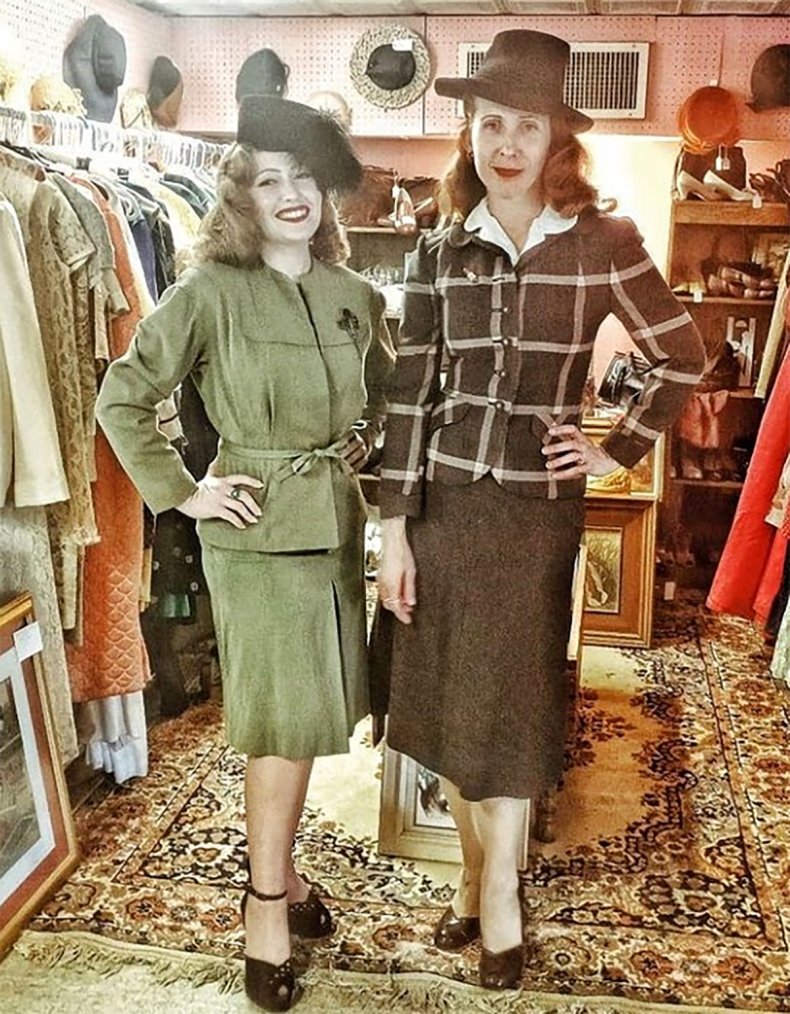 It's no surprise the pair turns heads when dressed from head to toe in vintage clothes. They have even reduced elderly people to tears.
Jamie said: "Most of the time, the public reaction is incredibly positive.
"We have older generations come up to us as our outfits trigger a memory. They tell us stories about their lives during those days with tears in their eyes.
"I have been told on multiple occasions that I remind someone of their mother.
"The younger generation is intrigued and I have had people want to call their gran after seeing me, we connect a lot of those people to the past by dressing the way we do."
Strangers' reactions are part of the fun of dressing like it's 1940 but the real reason they do it is to keep history alive.
"It is also a great way to teach the younger generation about what people went through," she says.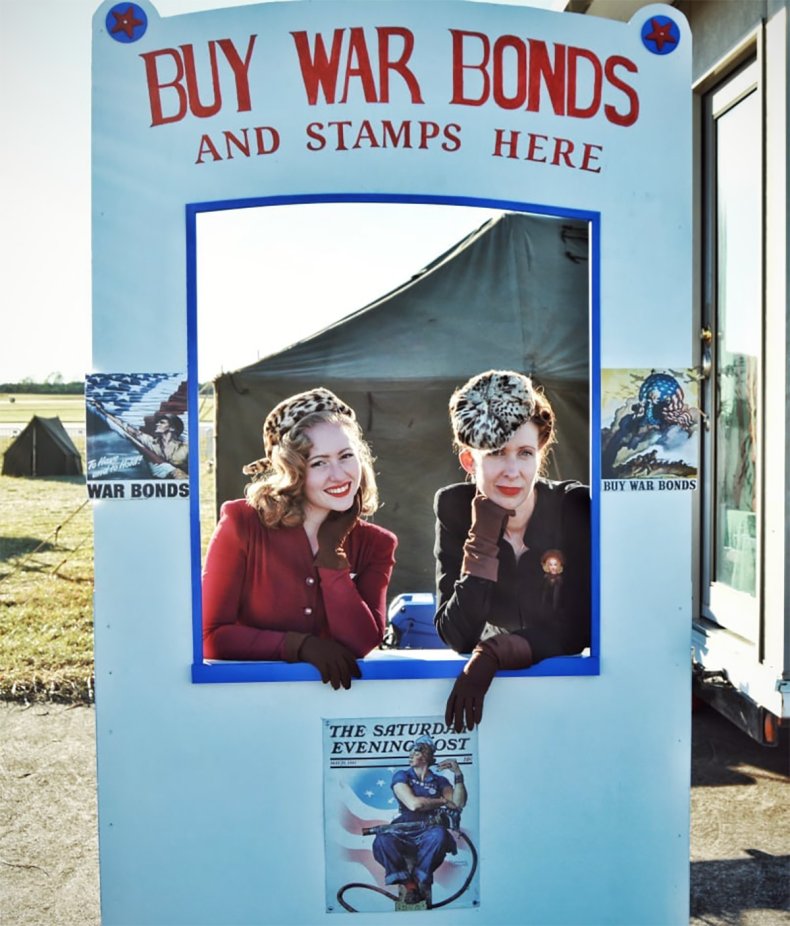 Gwendolyn added: "People of my generation are shocked when they see how I am dressed.
"A lot of women didn't think you can still dress this way as it is not what you see ever being advertised or promoted.
"Every so often I will hear 'I am so glad we don't have to dress that way any more', but that is mostly by the people who actually remember seeing it growing up.
"The things the older generation is happy to leave behind like stockings and girdles are pieces I love to wear which add to the authentic look!"
Gwendolyn may be a millennial but she has implemented wartime values into her everyday life.
She said: "In the 1940s, People respected themselves and each other. They cared about how they looked just to go grocery shopping, which is something I try to at least channel into my own life.
"I like to think of the men and women who contributed to the WWII war effort as heroes and I dress in honor of them as well.
"I feel unstoppable when I am dolled up from head to toe. I do feel like the person I want to be when I set my hair in curlers, and finish it off with a good red lip. I can confidently strut into a room with a smile on my face."