Dam Breach Compounds Michigan Misery Amid Floods, Protests and Pandemic
Michigan Governor Gretchen Whitmer will be issuing an emergency declaration later on Tuesday after a structurally unsound dam collapsed following days of flooding.
The incident comes less than a week after the state closed down its capitol building, canceling its legislative session in the face of death threats made against Whitmer for implementing stateside shutdown orders.
The Edenville Dam, which holds Wixom Lake, was breached after the Midland experienced around 3 to 4 inches of rain since the weekend, according to the National Weather Service. The emergency declaration will give state and local officials further resources to respond to the dam situation.
Many fleeing residents within several miles of the area headed to schools opened for evacuees after they were asked by authorities to leave the vicinity and the threat of rising waters earlier today. To prevent injuries, officials also closed more than 50 roads.
"The water is very high," local resident Catherine Sias said before the dam collapsed, according to Associated Press. "Last night, emergency responders came door-to-door to make sure everybody got out. We have mild flooding every year, but this is unusual."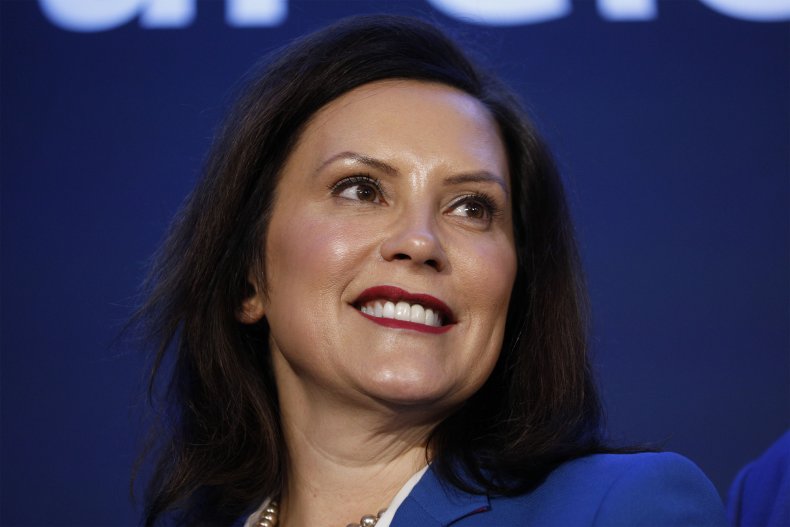 Heavy rains in the Midwest over the past few days also flowed onto parts of Chicago, Illinois, Ohio and northern Indiana.
The state of Michigan has made national headlines frequently in recent weeks over escalating protests against Whitmer's stay-at-home order meant to curb the spread of coronavirus amid the pandemic. Last week, the state's capitol building in Lansing was closed down after protesters, who planned to attend a "Judgement Day" demonstration, called for the governor to be hanged, lynched, shot, beaten or beheaded in comments made on invite-only Facebook groups.
"We haven't had any bloodshed yet, but the populous [sic] is counting to three, and yesterday was day two," Dave Meisenheimer wrote in a 385,000-member Facebook group called Michiganders Against Excessive Quarantine. "Next comes the watering the tree of liberty with the blood of tyrants," he concluded.
The shuttering of the capitol also came days after hundreds of armed anti-lockdown protesters showed up in Lansing. Whitmer called the demonstrations an organized political statement.
"When people are showing up with guns, when people are showing up with things like confederate flags, it tells you that this isn't really about the lockdown or about a perception of a stay home order," she said.
Whitmer asked Vice President Mike Pence to discourage the ongoing anti-lockdown demonstrators out of fear that their protests could endanger lives through the further spread of COVID-19. Her request came weeks after President Donald Trump offered support for the protesters by tweeting, "LIBERATE MICHIGAN." The president later said that some states have enforced pandemic policies that are "too tough."
Newsweek reached out to Whitmer's office for further comment. This article will be updated with any response.