Dam Burst Kills Dozens, Rescuers Search For Survivors
At least 38 people have been killed after a dam burst in Kenya following a sustained period of heavy rain. Search-and-rescue teams are looking for survivors as local residents—many now homeless—salvage what they can from the destruction, reports AP.
The dam failed near the town of Solai, Nakuru County, along the Rift Valley, around 120 miles northwest of the capital Nairobi. Water surged through villages, destroying homes and carrying residents away. Local officials say neither the extent of the damage nor the death toll are yet clear. Thirty-eight people have been confirmed dead, hundreds are believed to have lost their homes and over 2,000 have been displaced by the flooding.
Local residents say that many people are still missing, leading to fears that the death toll will rise as search-and-rescue operations continue. Dozens of people have already been rescued from the mud.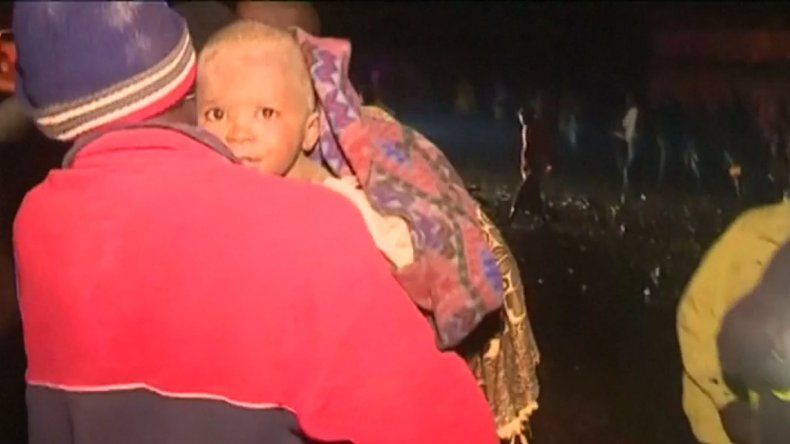 "The water has caused huge destruction of both life and property. The extent of the damage has yet to be ascertained," said Lee Kinyajui, governor of Nakuru county. Police chief Joseph Kioko said, "We have recovered… bodies and many people are missing. It is a disaster."
The Patel dam belongs to a farmer who also has two other reservoirs on their land. Recent heavy rain in the area is thought to have overwhelmed the dam, before it failed and water surged across a 1.2 mile radius, destroying homes, buildings, powerlines, and a primary school, Reuters reported.
There are concerns that the other two reservoirs owned by the farmer may also collapse, according to a BBC correspondent. Local leaders are now investigating whether the farmer had a licence to erect the dams.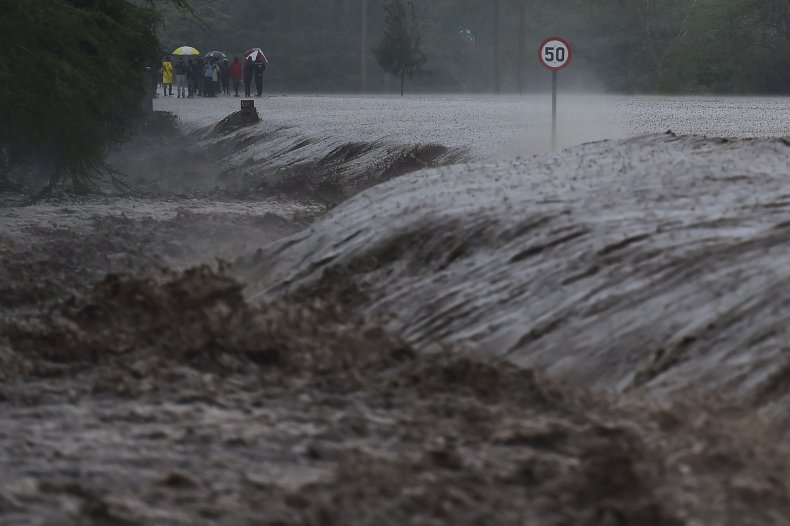 The unusually heavy rains began in March and have so far killed at least 132 people. The flood waters have destroyed an area of farmland larger than New York City, displaced over 260,000 people and drowned around 6,000 livestock.
As the rains worsen, the need for humanitarian assistance to victims becomes more pressing. However, the torrential rains and floods have made it difficult to reach those most in need. Military helicopters have been deployed to assist with relief efforts.
Deputy Spokesman for the United Nations Secretary General, Farhan Aziz Haq, told the Guardian that 32 of Kenya's 47 counties had experienced severe flooding. Many of those affected were already greatly in need of assistance following the 2017 drought. Caught between different extremes, millions of Kenyans are in dire straits.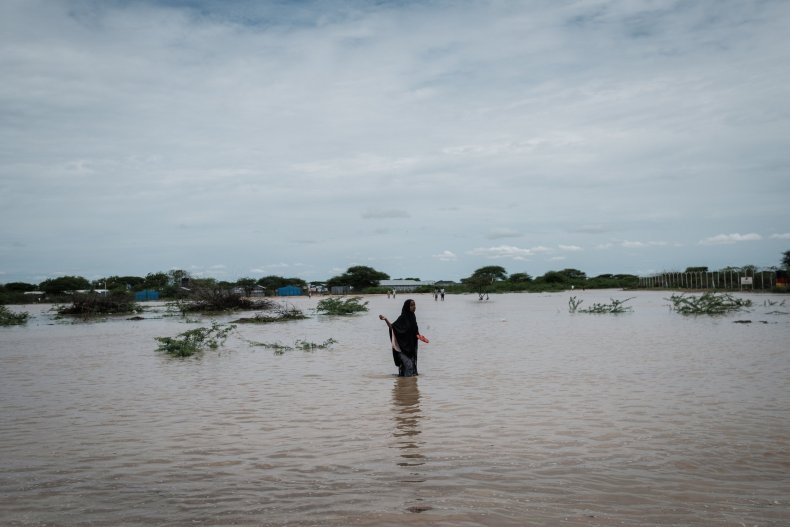 The wet weather has contributed to an ongoing cholera outbreak in Kenya, and an increasing number of chikungunya virus cases—spread by mosquitoes—are also being reported. The United Nations Office for Coordination of Humanitarian Affairs has so far recorded 2,942 cases of the virus, with 55 deaths.
Neighboring Rwanda and Somalia have also suffered from flooding and landslides. The combined death toll in the three countries was at 300 before the Kenyan dam burst.