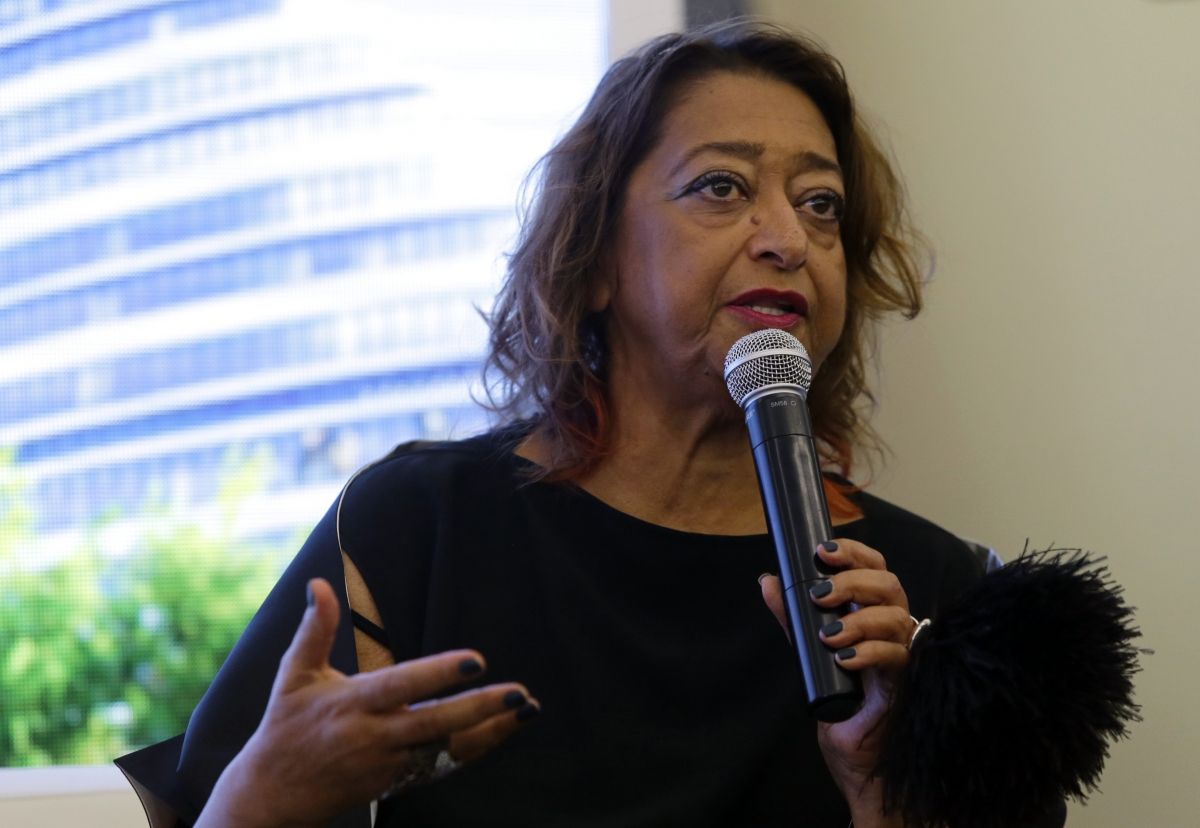 Iraqi-British architect Dame Zaha Hadid hung up during a phone interview with BBC's Today program on Thursday morning, after she was questioned about migrant workers' deaths at the building sites for the 2022 Qatar World Cup. Hadid's Al-Wakrah stadium is one of five structures being built for the event.
Hadid was on the show to discuss being awarded the royal gold medal for architecture by the Royal Institute of British Architects' (RIBA). However, Hadid became defensive after being questioned by Today presenter Sarah Montague about the deaths of migrant workers in Qatar. Hadid said: "There haven't been any problems actually, sorry to put you right, there hasn't been a single problem at our site in Qatar."
In May this year, The Washington Post published a story saying that 1,200 migrant workers had died while working on 2022 World Cup infrastructure. The Qatar government then issued an official statement denying that any workers had died while constructing buildings for the World Cup, saying that the Post's report was based on statistics about migrant workers who had died in Qatar as a whole, rather than related specifically to World Cup construction.
"It is absolutely not true," Hadid said following further questioning by Montague. "There have been no deaths on our site whatsoever.
"You should check your information before you say anything. I sued someone in the press and they had to withdraw it and apologize," she added.
When Montague interrupted Hadid because they had run out of time, the architect responded, "Don't ask me a question when you can't let me finish it. Listen to me, let's stop this conversation right now. I don't want to carry on. Thank you very much."
In February 2014 Hadid defended her involvement with the controversial project. According to The Guardian Hadid said: "I have nothing to do with the workers. I think that's an issue the government—if there's a problem—should pick up. Hopefully, these things will be resolved.
"It's not my duty as an architect to look at it. I cannot do anything about it because I have no power to do anything about it. I think it's a problem anywhere in the world. But, as I said, I think there are discrepancies all over the world."
The multi-award-winning architect designed the London Aquatic Center for the 2012 Olympics, as well as the Riverside Museum in Glasgow. Hadid was made a Dame Commander of the British Empire for achievements in architecture in 2012.
The RIBA Royal Gold Medal is awarded to an architect who is deemed to have had a significant influence on the advancement of architecture. Past Royal Gold Medal winners include Frank Gehry, Norman Foster, Frank Lloyd Wright and Sir George Gilbert Scott.