Why Damian Lewis Is Returning to 'Billions' for Season Seven
Damian Lewis is confirmed to be returning to his Showtime hit Billions for its seventh and final season, after leaving the role in Season 5.
The actor portrayed Bobby "Axe" Axelrod opposite Paul Giamatti's Chuck Rhoades from the first season. However, his character was written out of the show in the Season 5 finale as Lewis wished to spend more time in England with his family.
That finale saw Axe flee to Switzerland after Rhoades was on the verge of having him arrested. However, the open-ended nature of the character's exit meant that the door could be left open for his return.
Showtime has since confirmed that Lewis will appear in six of the 12 episodes of the drama's final season.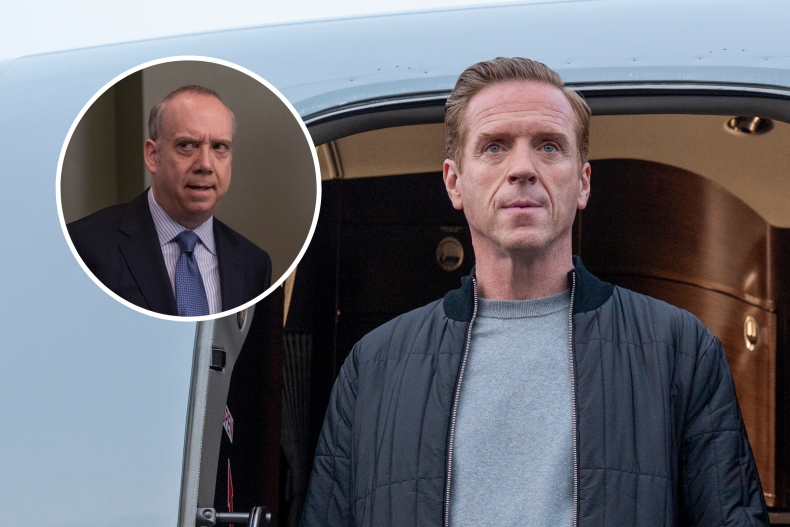 Why Damian Lewis Is Returning to Billions for Season 7?
The show's co-creator Brian Koppelman has explained that he and Lewis had spoken about his exit from the show three years before Season 5 was released. The actor left for "a variety of reasons" but mainly so he could spend time with his family.
Season 5 ended in October 2021, shortly after the death of Lewis' wife, Helen McCrory. The Peaky Blinders star died of cancer in April 2021.
In an interview with Entertainment Weekly, Koppelman explained: "I would say, for a variety of reasons, we started talking to him three years ago and he expressed the thought that in all likelihood he would want to be spending more time with his family and really be more in England at the end of a certain period of time, and could we start planning Axe's departure from being a regular on the show.
"It was amazing that he came to us that far in advance and trusted us with what was going on in his life and with what his thinking was so that we could do things like bring Mike Prince in and be really aware in the plotting and planning of season 5," Koppelman said. "And it also made us know, okay, here's where season 4 needs to go to set up the events of season 5 so that we could do this at the end of it."
However, Koppelman also said that "goodbyes on Billions and the hellos on Billions are never permanent." This hinted that the character would return in some form in future, even if he wasn't a series regular.
Lewis himself shared his thoughts on his decision to leave the show as a series regular. He told The New York Times in November 2021 that Axe was "easily the most time I've spent playing one character." This meant that it was hard to know what else could be done with him in future seasons.
The Homeland star explained: "It's difficult to keep mining, creatively. We know who he is."
Despite his exit, Lewis did add that there was a way for his character to come back, which had already been discussed.
"There's an opportunity maybe for me to return. But, for now, broadly speaking, Axe has been vanquished," Lewis told the newspaper.
Given the show is now in its final season, it makes sense that this storyline would be used to bring Axe back for one last hurrah with Rhoades.