A law student died after eating synthetic cannabinoid candies she had delivered to her home, police believe.
British woman Damilola Grace Olakanmi, 23, and her 21-year-old American friend both fell ill after each consuming just one of the 'gummy' candies at Olakanmi's house in Ilford, London.
The pair ate the gummies at around 11:30 p.m. on April 29, and both were hospitalized, with an air ambulance flying Olakanmi to a hospital in nearby Romford, Essex.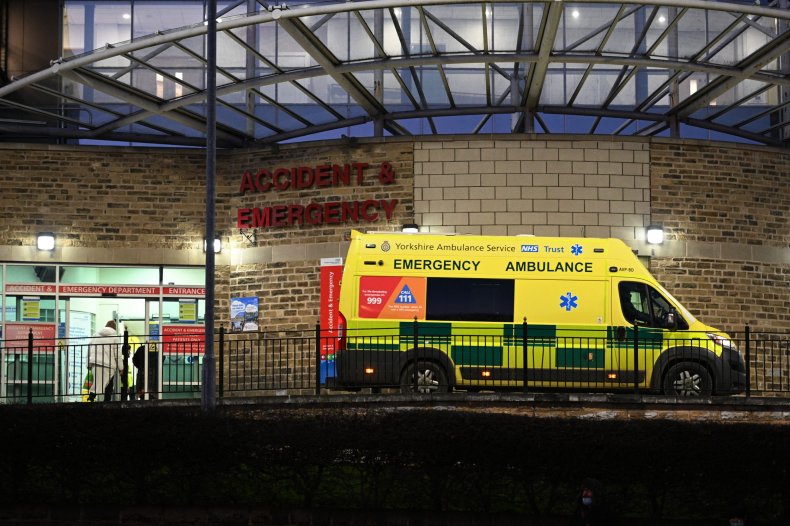 London's Metropolitan Police said they are investigating whether the death may be linked to another case in March, which saw a woman rushed to hospital after eating a similar product in the London borough of Tower Hamlets.
Detectives are seeking to discover whether the two incidents were caused by the same batch of candy.
Olakanmi had bought the "Trrlli Peachie O" branded candy through a cellphone messaging app and they were later delivered to her home. Her American friend, a student visiting the UK, has now been discharged from the hospital.
Olakanmi's mother Wumi Olakanmi reportedly kept a vigil by her daughter's bedside until her death on Saturday.
One of the family's relatives, Richard Taylor spoke to the Evening Standard and said: "Wumi has lost her only child—she has nothing now.
"They had to hold her up because she broke down every time a friend came to the house to give support.
"It's a tragic warning to all young people about how they live their lives. They should resist drugs.
"Damilola was a promising young woman who should be looking forward to her future and having children of her own. She was studying law."
Another relative, named only as Dunni, added Olakanmi was "very kind and loved looking after children and wanted to please everyone."
Officers have warned against eating drug-laced candy and said a number of gummies have been recovered and are being tested.
Chief Superintendent Stuart Bell, of the Met's East Area Basic Command Unit, said: "I must warn the public against taking any illegal substances, including those packaged in the form of cannabis candies.
"Please do not buy or consume these products. They are illegal and, because of the child-friendly packaging, they can pose a risk of accidental consumption.
"The particular batch of [candies] were contained in packaging featuring Trrlli Peachie O's branding. It has not been confirmed at this stage where the [candies] were manufactured.
"Drug dealers harm communities and risk the safety of individuals. We will take positive action to target those engaged in this activity as well as those found in possession of these substances."
Police arrested a man on Friday in connection with the incident. They said he had a large quantity of cash on him and what were believed to be edible cannabis products. He was later charged with a number of suspected offenses, including possession with intent to supply Class B synthetic cannabinoid, being concerned in the supply of a synthetic cannabinoid, and possession with intent to supply a psychoactive substance.
A post-mortem examination will be arranged in order to confirm Olakanmi's cause of death, the Met said.
Correction, 4/6/22, 8:00 a.m. ET: This article has been updated to indicate that the items consumed contained synthetic cannabinoids, and not "marijuana."