Dan Bilzerian Offers $5,000 Prize For Autobiography Title—People on Twitter Offered These Suggestions
Instagram influencer Dan Bilzerian is releasing an autobiography—and he wants his fans to name it.
The celebrity millionaire is offering a $5,000 prize to whoever comes up with the best title for the book which the 39-year-old confirmed to have finished on Monday.
He posted the call to action and publicity stunt alongside a photo of him with an unknown woman in a bikini.
His name began trending not long after, as legions of Twitter users flocked to respond to the challenge either attempt to win the prize money or to disparage Bilzerian in the comments.
Unsurprisingly, most suggestions from fans are intended to mock the internet personality, who is often criticized for his reductive posting of photos of bikini-clad women and guns and boasting of his penchant for sleeping with women aged 21 to 25, as he once stated to The Times.
The problematic self-styled playboy is known for showing off his lavish lifestyle and high stakes gambling and his book, which doesn't yet have a release date, will surely detail his extravagant existence.
Here are some of the suggestions for the title of Dan Bilzerian's autobiography, courtesy of Twitter:
"Love your kids so they don't end up like me: The Tale of Dan Bilzerian"
"This book title cost me 5,000"
"Dan Bilzerian: the story behind the pictures"
"Dan Bilzerian: I couldn't have done it without daddy's money"
"A Bilzerian reasons why"
"The Cards I've Been Dealt"
"A Success Story by Dan Bilzerian: The Art of Pleasure"
"Who Wants To Be a Blizerianair"
"I'm a stupid moron with an ugly face and my butt smells and I like to kiss my own butt"
"Me, myself and millions"
"Dan Bilzerian: Perpetual Mid-Life Crisis"
Some choice suggestions from Instagram comments include: "The Church of Dan Bilzerian," "NUT FLUSH: the rise of Dan Bilzerian," and "DAN BILERZIAN: I'M ALL IN."
Bilzerian has yet to choose a winner as of Monday afternoon, but the stunt has certainly succeeded in promoting his book, with his tweet receiving more than 1,600 retweets and 13,200 likes at the time of reporting.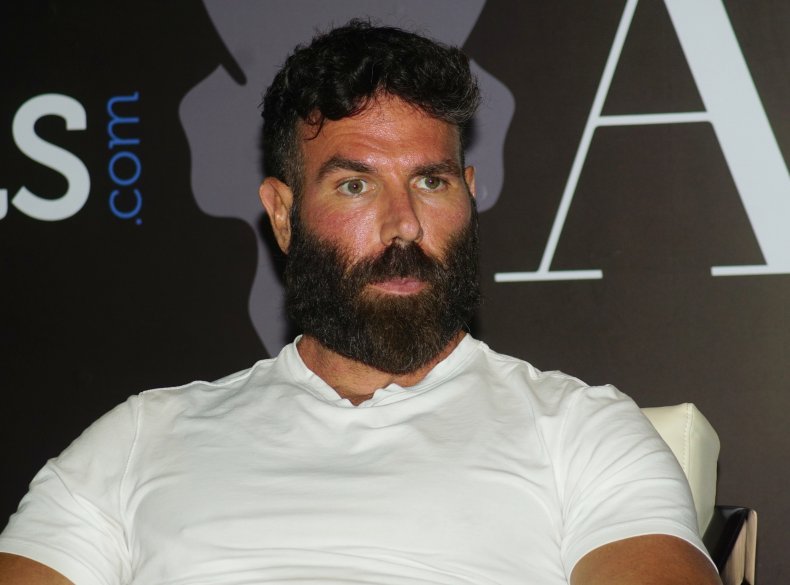 It remains to be seen whether or not he will actually pay out the $5,000 as most entries take unflattering aim at the controversial figure.
Bilzerian took to Instagram seven weeks ago to post a photo of himself in a hot tub with some naked women with the caption: "Going through old pics, this book gonna be crazy."
Eight weeks ago, he posted another photo of him typing on a laptop (beside a young woman) alongside the simple caption: "Writing my book."