Eighth NRA Board Member Quits Since May Amid Involvement in Multiple Lawsuits
Former Oklahoma congressman Dan Boren has resigned his seat on the board of directors of the National Rifle Association (NRA), the gun-rights group announced Friday evening.
Boren, who was first elected to the U.S. Congress in 2004, had been ensnared in some of the NRA's legal disputes during a period of unprecedented internal turmoil at the organization, related to an ongoing financial and governance scandal. Boren's is the eighth such resignation from the board since May.
In addition to leaving the board, Boren is also reportedly forfeiting his NRA membership. This news was first reported by the Associated Press, citing a resignation letter which referenced the NRA's "mounting troubles."
"Mr. Boren resigned in the face of an ethics complaint, which I filed, that cites troubling communications and serious allegations linking him to suspected extortion against the NRA and billing fraud by the NRA's former vendor, Ackerman McQueen," NRA board member Tom King told Newsweek in a written statement. "Under these circumstances, this news is not surprising."
Up until recently, Ackerman enjoyed a productive and noteworthy relationship with the NRA, spanning nearly four decades, as its multipurpose PR firm. Boren has served as NRA director since 2008, and after his time in Congress took up employment as the head of economic development for the Chickasaw Nation, another major Ackerman client.
The former congressman is also the son of David Boren, who was Oklahoma's governor in the late 1970s and a former U.S. senator.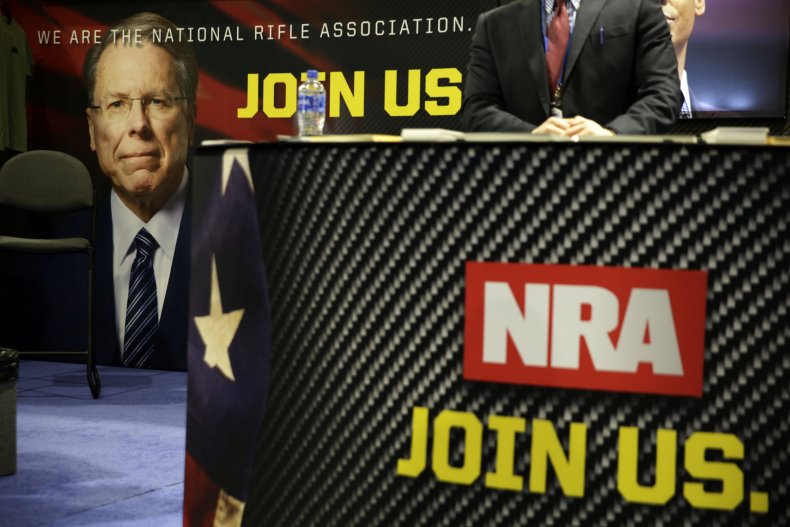 Boren had been implicated in several ongoing lawsuits the NRA has initiated against its former collaborators. As part of a civil suit against Lt. Col. Oliver North—who served as NRA president until he was ousted at the annual meeting last April—the NRA produced an email Boren sent to a Chickasaw Nation official in which he said "I bet Ackerman is in trouble" regarding allegations of improperly invoiced work.
"They can't produce the backup to the invoices and were allocating full salary to these employees that may have been working on our accounts," he wrote.
In response to a lawsuit the NRA had previously filed against Ackerman in Virginia, in which many of these same claims were raised, the PR firm rebuffed allegations of wrongdoing.
This lawsuit is "frivolous, inaccurate and intended to cause harm to the reputation of our company," Ackerman told The Wall Street Journal about the litigation in April.
The NRA has also accused Boren of transmitting a message from Ackerman to North ahead of the 2019 annual meeting in which, they allege, NRA CEO Wayne LaPierre was induced to step down from the organization, something that did not ultimately occur. This message purportedly came with sweeteners, such as a cozy retirement package.
Ackerman and North have consistently denied sending any extortionate messages. Text messages produced in the Virginia lawsuit show that Boren had been communicating with North and Chris Cox, the NRA's former chief lobbyist.
Boren did not respond to repeated requests for comment.