Author Dan Brown, known for his bestselling Robert Landon thriller novels, such as Angels & Demons and The Da Vinci Code, has plotted his next writing adventure: a new musical children's book, Wild Symphony.
Due out in September through Rodale Kids, Wild Symphony tells the story of a mouse conductor who's looking to staff up his orchestra with other animals. As kids move through the story and admire the work of illustrator Susan Batori, they can also listen along to original musical accompaniments via a smartphone app.
Though he's world-famous as a writer, Brown actually wrote and recorded an album of children's music—called Musica Animalia—back in the late '80s, before his books were a fixture on shelves everywhere. That project helped inspire Wild Symphony: in 2018, a friend encouraged Brown to revisit Musica Animalia, according to the New York Times.
To supplement his older compositions, Brown wrote additional poems and songs. Now, readers between the ages of 3 and 7 can expect to enjoy Brown's original tracks, including "Bouncing Kangaroo" and "Brilliant Bat."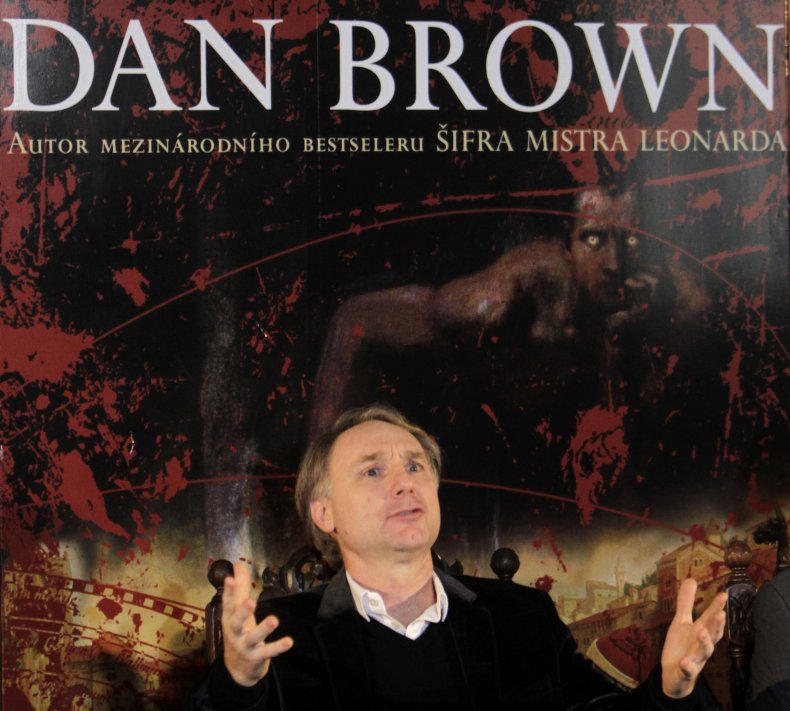 In tandem with the children's book, Brown is also slated to release a complementary album, featuring recordings of his songs as performed by Croatia's Zagreb Festival Orchestra.
Upon the announcement of the book and album, Brown tweeted, "I'm excited to unleash Wild Symphony in September! Hoping you enjoy reading and listening as much as I enjoyed writing and composing."
On Instagram, Batori wrote, "I am so excited to share with you this fantastic news. After more than a year of secrecy - which was challenging - I can finally reveal that I've had the honor and privilege of illustrating Dan Brown's children's book, Wild Symphony. Dan's exciting poems are dotted with real listenable music, composed by himself. I had the chance last year to meet him in person in Zagreb and listen to the music from the musicians of Zagreb Festival Orchestra."
Fans of the Langdon novels shouldn't worry that Brown's leaving that world behind, though. In his tweet about Wild Symphony, Brown also added, "And for those who are wondering about my next Langdon thriller — it's coming along well. More news on that in the months to come!"
Rodale Kids is expected to release about 150,000 copies of Wild Symphony to bookstores sometime during September 2020.