Republican Dan Crenshaw Blasts 'Coddled' College Students, Applauds Signing of Texas 'Free Speech' Bill
Texas Republican congressman Dan Crenshaw mocked "coddled" college students and applauded Governor Greg Abbott for signing a so-called "free speech" law at state campuses Monday.
Abbott signed the law which seeks to protect free speech on college campuses Monday. The bill passed on partisan backing through the Texas state legislature with nearly unanimous GOP lawmaker support. Crenshaw, a former Navy SEAL, frequently ridicules "identity politics" and other issues of political correctness he claims are rampant, particularly among U.S. college students.
Texas Senate Bill 18 seeks to free up any groups looking to assemble or speak on public campuses, although the legislation itself was backed by lawmakers who believe conservatives alone are being targeted on campuses.
"Some colleges are banning free speech on college campuses," Governor Abbott said in a video of him signing the bill Monday. "Well no more, because I'm about to sign a law that protects free speech on college campuses in Texas. Shouldn't have to do it, First Amendment guarantees it -- now, it's law in Texas."
Crenshaw, who recently appeared on Fox News to claim liberal groups only "seek to tear down everything this country was built on," commended Abbott and his Republican colleagues for passing the "free speech" bill.
"The First Amendment is under constant attack by those who shut down ideas they can't contend with. The University is a place for students to grapple with new ideas and opinions, not be coddled. Good for Texas!" Crenshaw tweeted.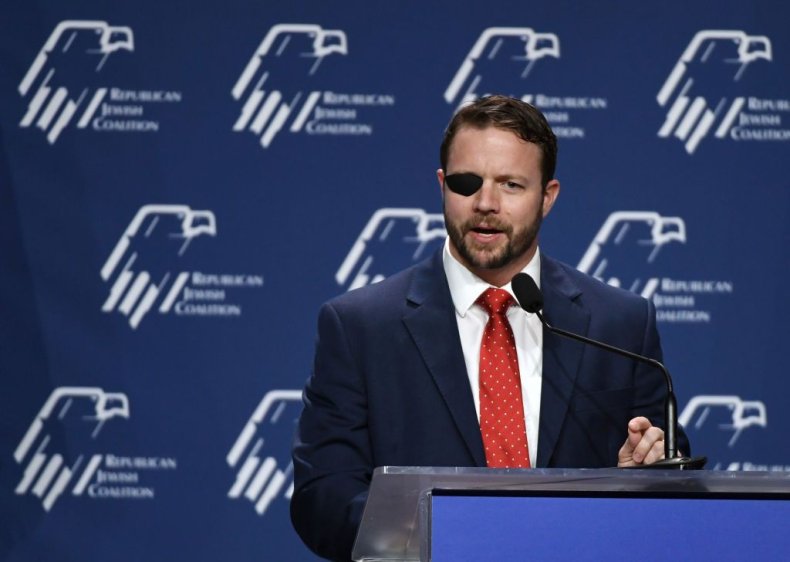 The bill features generic, sweeping language calling for public institutions of higher education "to ensure free, robust, and uninhibited debate and deliberations" among students. One of the bill's sponsors, Republican Rep. Briscoe Cain, touted the law's ability to allow students to assemble or distribute written material without a permit or written permission from university officials.
Cain himself claimed he was personally victimized after being invited by the Federalist Society to speak at Texas Southern University in 2017.
Additionally, Senate Bill 18 states student organizations can't be denied general university services based on their political, religious or social viewpoints. And students or student-led organizations who try to interfere with any "expressive activities" on campus are subject to disciplinary action.
In April, the student government at Texas State University at San Marcos kicked right-wing group Turning Point USA off campus for allegedly creating a "hostile environment" and harassing students who didn't agree with their conservative viewpoints. Administration officials issued a follow-up statement saying the school didn't have the authority to keep Turning Point USA off the campus unless they were under university-imposed disciplinary sanctions.
Colleges and universities across Texas have until August 1, 2020 to enforce the changes made on their campuses.
In late March, Trump signed an Executive Order that would deprive schools of federal research money should they be accused of not allowing free speech activities. Many legal experts and education officials across the country say such "free speech" laws are inane given that public universities are already bound by the U.S. Constitution to allow free speech and assembly on campuses.