Dan Rather Adds to Twitter 'Prayers for RBG' After Chemo News
The Twitterverse is banding together to send prayers to Supreme Court Justice Ruth Bader Ginsburg. On July 17, it was revealed that 87-year-old Ginsburg has been undergoing chemotherapy since May to treat a "recurrence of cancer." A biopsy revealed lesions on her liver in recent months during a routine scan.
However, she said that she plans to remain on the Supreme Court and work while receiving treatment.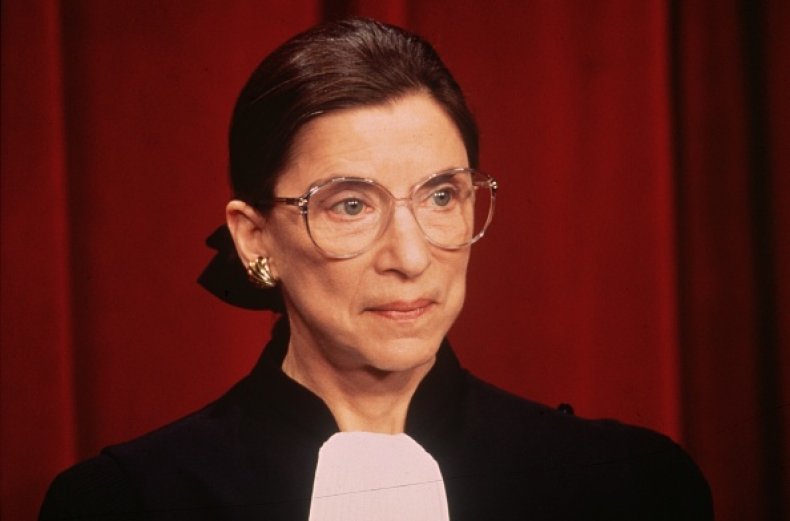 Many flocked to Twitter to wish the Associate Justice of the Supreme Court well amid hearing the news. Dan Rather was one of the first. The journalist said his heart is with Ginsburg amid her renewed battle with cancer. Rather also pondered whether or not 2020 had done enough damage so far.
In a statement released by the Supreme Court on July 17, Justice Ginsburg revealed that she began chemotherapy in May after doctors recently found lesions on her liver. "Immunotherapy first essayed proved unsuccessful," she said. "The chemotherapy course, however, is yielding positive results. Satisfied that my treatment course is now clear, I am providing this information."
A July 7 scan showed that there was a "significant reduction" of lesions and that there was no new disease.
"I am tolerating chemotherapy well and am encouraged by the success of my current treatment. I will continue bi-weekly chemotherapy to keep my cancer at bay, and am able to maintain an active daily routine," Ginsburg revealed, adding that she intends to continue working full time. "I have kept up with opinion writing and all other Court work."
Justice Ginsburg was hospitalized earlier this week on July 14 at Johns Hopkins Hospital in Baltimore to treat a possible infection. She was surprisingly released the following day, despite word that she'd likely stay in the hospital for a few days, as per a press release from the hospital.
This isn't the first time Rather sent prayers to the Supreme Court justice. In December 2018, Ginsburg underwent cancer surgery for early stage lung cancer and had one of the five lobes of the lung. "I've met many tough women in my life (I'm from Texas), but few rival Justice Ruth Bader Ginsburg" he tweeted at the time. "I wish her all the best for a healthy and happy year ahead."
Justice Ginsberg had four bouts of cancer in the past. In 1999, she had colon cancer and had her sigmoid colon removed. In 2009, she had a malignant tumor removed from her pancreas. She also underwent radiation therapy last year to treat a tumor in her pancreas.