Dan Rather: What Robert Mueller Knows About Manafort and Cohen Will Make This Week 'Pale In Comparison'
Days after two of Donald Trump's former top confidants, Michael Cohen and Paul Manafort, were found guilty on federal charges, Dan Rather warns that more information is yet to come.
The former CBS News anchor said in an interview with CNN that Robert Mueller, who is leading the special counsel investigation into Russian interference in the 2016 election, knows "so much more" that it will make the past week of breaking news "pale in comparison."
"Always keeping in mind that Mueller knows so much more than he has shown," Rather told CNN's Don Lemon on Wednesday night. "If you think [the Cohen guilty plea and Manafort conviction] was a shock to our democratic system, just stay tuned. Because the other things Mueller is working on, and sooner or later we'll find out what they are, is going to make yesterday pale by comparison."
Cohen and Manafort were both found guilty on several charges on Tuesday. Cohen, the president's former "fixer," pleaded guilty to eight counts including campaign finance violations. During his testimony, Cohen implicated President Trump, telling the judge that he was directed to pay hush money to two women at the "direction of the candidate for federal office."
Manafort was found guilty on eight charges, including bank fraud, tax fraud and hiding foreign bank accounts. He was the first person to be brought to trial as a result of Mueller's special counsel investigation. Trump has repeatedly expressed his sympathy for Manafort and has even hinted at a possible presidential pardon for his former campaign chairman.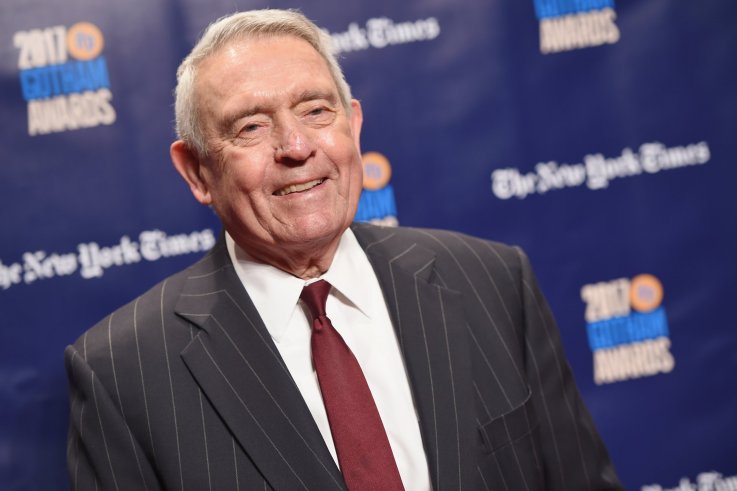 "Look at how many people have either pled guilty or in Manafort's case been found guilty," Rather added. "We are on an ocean the likes that which no one has been on and the headwinds right now are against Donald Trump."
The veteran journalist also likened Trump's current situation to that of the Watergate scandal that ultimately forced President Richard Nixon to resign. But he assessed the past week of events and scandals to be much worse, telling the CNN host that there has never been "anything like this in American history."
Rather continued, saying that the American public "should expect things at least for a while to get worse, hoping that they get better."
President Trump has repeatedly denied that the guilty verdicts have anything to do with him or with possible collusion between his campaign and Russia during the 2016 presidential election.
Dan Rather: What Robert Mueller Knows About Manafort and Cohen Will Make This Week 'Pale In Comparison' | U.S.