Dan Savage's Hump Film Festival Brings Heart to Hardcore Porn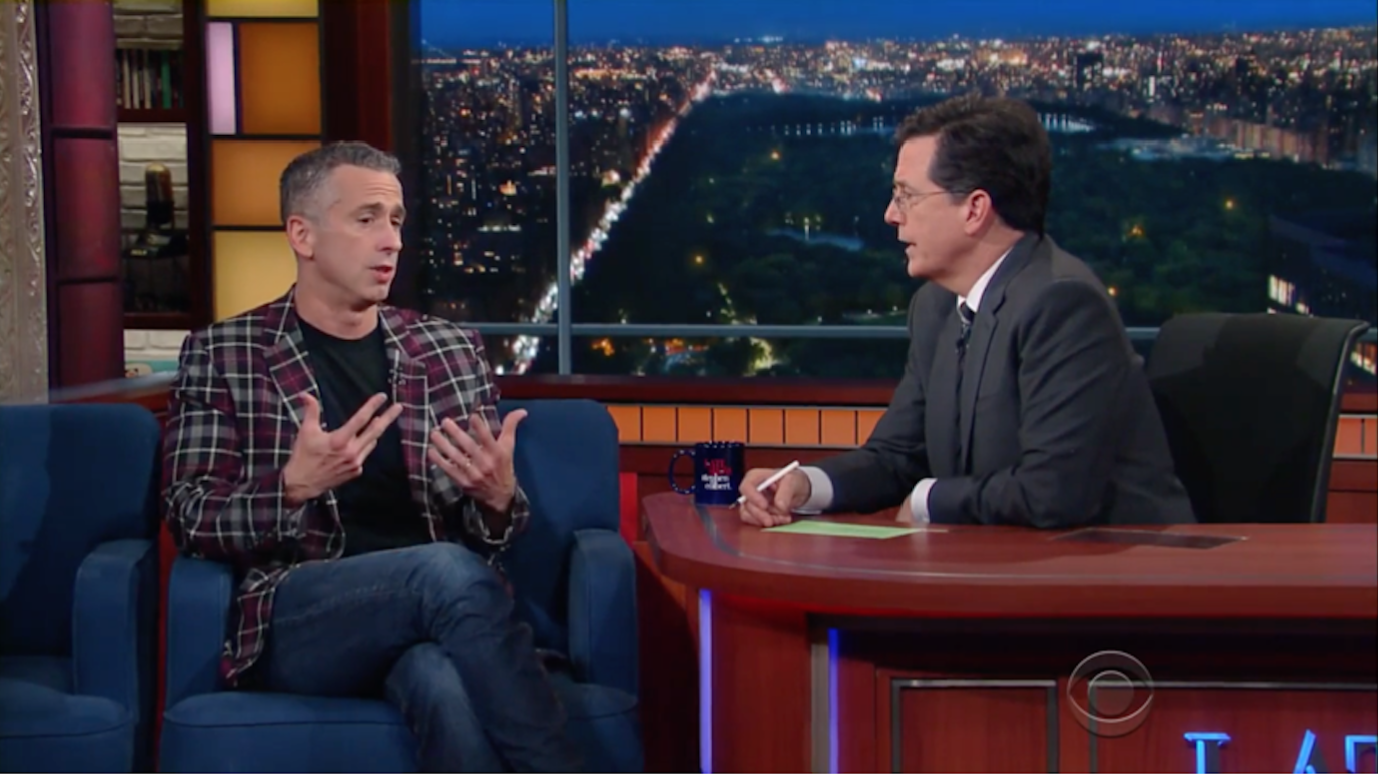 Adults across America—and even in the far reaches of Europe and Australia—are becoming porn stars, at least for a few months. Unabashedly shown on big screens in more than 40 cities, the adult performers are part of an erotic film festival that, for more than a decade, has changed attitudes about pornography and those who create it.
The Hump Film Festival, now in its 13th year, is a showcase for a diverse array of sexual experience—from explorations of trans sexuality to fetish films to love stories that started with a glory hole. (There's even some straight sex thrown in.) Hump 2018, which opens in New York City on March 23, features 21 films and a particularly diverse lineup of ethnicity, gender and sexual expression.
Carefully curated by sage sex advice columnist, author and podcaster Dan Savage and his team, Hump is not only a smorgasbord of skin, but a chance to get fired up by sex you might never have had. "You have this audience of straight people watching gay porn and gay guys watching lesbian porn and cis people watching trans porn of a different sort than what's traditionally out there," Savage told Newsweek.
Understandably, not everyone will be into the 2012 fetish film Go Ahead, Pee, for example, or be aroused by the animated ritualistic demon porn Hermetic Dating Rituals. But programming the festival isn't about making attendees comfortable—it's about decreasing the stigma around porn.
"People are kind of knocked back in their seats a little bit after the first three of four films, because what they're watching isn't their thing. All they can see is those differences," Savage said. "About halfway through the festival, everyone is cheering and laughing. There's this point when the audience sees what's the same. The vulnerability is the same, the desire is the same, the sense of humor is the same, the passion is the same. I go to the festival every night in Seattle and watch for that moment."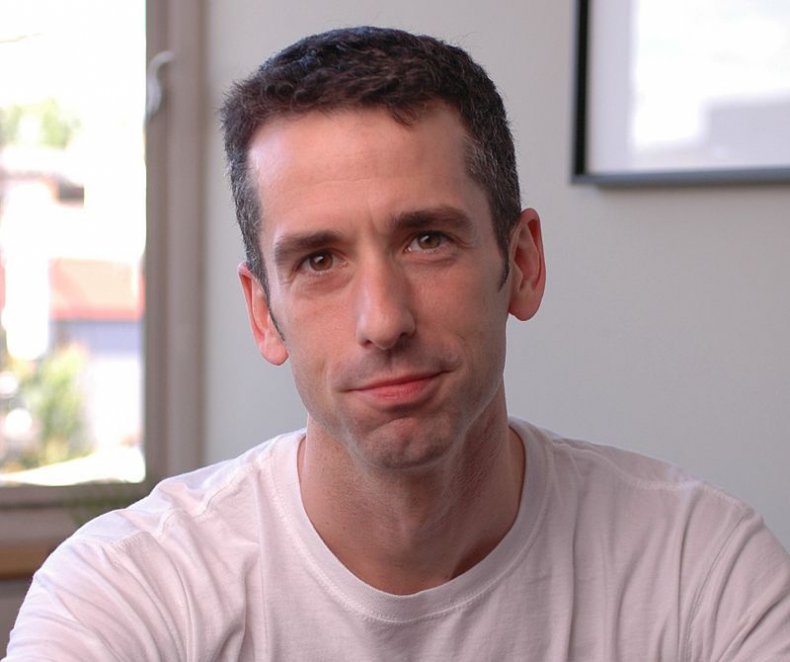 Hump started in 2005 when Savage and company wanted to see whether Seattleites would watch porn in the dark next to strangers "like their grandparents did." The fest was a resounding success, and in 2014 it went on the road to screen in 15 cities. This year's festival will hit 42 cities across the U.S. and organizers hope to eventually bring it to Europe and Australia.
To properly showcase the diverse spectrum of sexuality that's rarely discussed in the mainstream, Hump takes its curatorial approach very seriously. Each year, Hump receives more than 100 submissions including those from "mainstream" adult performers. A committee reviews each five-minute long entry (all of which must abide by certain rules) to create a series that offers an easy flow of sensuality, laughs and seriousness.
"Nine years ago, we used to get more traditional porn-type submissions," said Hump executive producer Rob Crocker. "Now we get a lot more films of people that see an opportunity to express themselves about a fetish, or a lover, or lifestyle that is taboo or difficult to express in a public way."
Submissions are destroyed after the festival's run to protect performer anonymity, and filmmakers retain the rights to their movies. They also receive a portion of ticket sales and could win hundreds of dollars if chosen for one of four "best of" awards, which are voted on by audiences in the Pacific Northwest.
Audience favorites have evolved over the years, and submissions that ape the conventions of commercial pornography don't get much love, Savage noted. "Films that took themselves incredibly seriously didn't get as much love from audiences as films that were able to be explicit and sexy and have humor, much like we do in our actual sex lives," he said. "Audiences responded to films that were very idiosyncratic, very personal, almost to the point of being bizarre."
As examples, Savage pointed to this year's Desert Pussy—which features a "very real couple" having sex while on ecstasy in the outdoors—and The Glory Hole, 2014's Best in Show winner, which told the true story of a gay San Francisco couple who met inside a dirty bookstore 20 years ago. "Audiences always seem to be hungry for the film that brings sex and feeling together, and wants to reward them," he said. "Maybe that's what more people want to see in porn, is heart."
Crocker noted that 2016's I'm Not Poly But My Boyfriends Are showcased a 70-something year old woman who discussed her blossoming sexuality. "Then it got very graphic, very sexy, very erotic with her boyfriend," he recalled. "I think a lot of people really liked that because [it showed] you could be 70 and still have great sex."
During a screening in Eugene, Oregon, Crocker said he was approached by an older woman who was widowed by her husband two years earlier. "She said she came to Hump last year and it completely opened her eyes. And she met someone, a woman, that she was really in love with," Crocker said. "She thanked me for challenging her to look elsewhere. We get a lot of heartwarming stories like that."
Attendance has grown over the years, with approximately 17,500 tickets sold during 2014's first cross-country tour. The 2017 run sold about 29,000 tickets and Crocker expects to sell more than 30,000 during this 13th annual screening.
The festival's booming popularity comes as more and more people engage with pornography. An average of 81 million people a day visited the website Pornhub in 2017, according to the site's annual reviews of porn viewing habits. Yet, pornography is still treated as taboo.
Hump, and Savage in particular, take issue with the way in which "we consume porn at a crazy rate and then we want to punish porn stars for our own sins." That goes for porn filmmakers, too. The festival has a hard time finding screening locations in the south, and in 2014 it was prohibited from screening in a small town outside Pittsburgh. (They've since found a home at a downtown Pittsburgh theater).
The brains behind Hump always knew they'd face resistance in some communities. And since the festival's inception they have grappled with the p-word. "We've always struggled with the term 'porn' because if people don't understand, they're immediately turned off," Crocker said.
But Hump has never been about pornography for titillation's sake—at least, not titillation's sake alone. "It's about love and satisfaction," Crocker added. "I think that's really important. I think people are empowered by it sexually and emotionally."
Just as important as that empowerment, though, is fostering a sense of approval and community. By destigmatizing porn, Hump tells people it's OK to engage with these kinds of films—to do it with a group of people and even make your own.
"A lot of questions I've gotten in Savage Love over the years are people seeking permission—and I've been handing out permission slips for 27 years," Savage said. "One of the things that Hump says is that you don't have to do this in private. This is something we all do, so why don't we gather together and do it together."