Why Dan Spilo Was Ejected From 'Survivor': Talent Manager is First Contestant Removed in Show History
CBS' Survivor made history on Wednesday night when contestant Dan Spilo became the first contestant to be ejected from the show in 39 seasons and nearly two decades on air.
During the episode, host and executive producer Jeff Probst told the castaways that "a decision has been made and Dan will not be returning to the game. He will not be coming back to camp." Probst added, "He's gone."
The episode ended with a title card that said: "Dan was removed from the game after a report of another incident, which happened off-camera and did not involve a player."
Why was Dan Spilo removed from Survivor?
Spilo was removed from Survivor: Island of the Idols because of a report of misconduct not involving a fellow cast member.
Spilo, a Hollywood talent manager, had previously been warned about inappropriate touching by producers.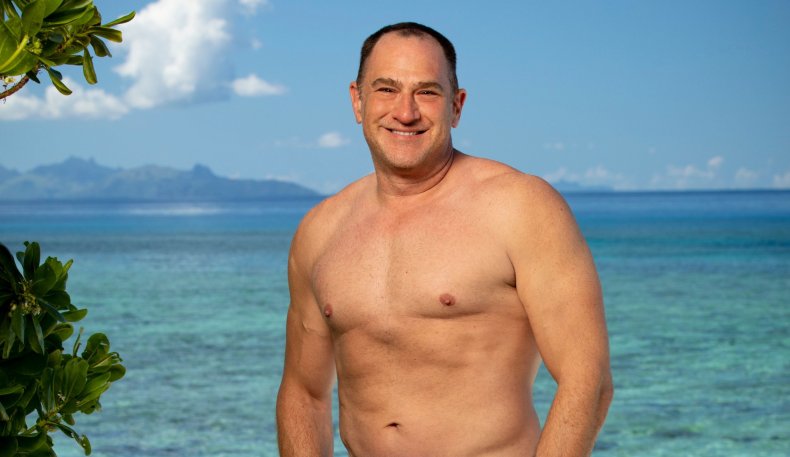 Earlier in the season, contestant Kellee Kim raised concerns about inappropriate touching by Spilo. Spilo was warned off-camera by producers when it happened again, after Kim asked him to stop. Kim spoke of her discomfort in the November 13 episode of Survivor.
After the November episode aired, CBS and producers MGM TV released a statement saying: "During the filming of this episode, producers spoke off-camera to all the contestants still in the game, both as a group and individually, to hear any concerns and advise about appropriate boundaries. A formal warning was also given to the male castaway in question.
"On Survivor, producers provide the castaways a wide berth to play the game. At the same time, all castaways are monitored and supervised at all times. They have full access to producers and doctors, and the production will intervene in situations where warranted."
In an interview with Entertainment Weekly following Wednesday's episode, the show's host, Probst, did not divulge the incident that resulted in Spilo being removed from the game. "In this situation, out of respect for privacy and confidentiality, I can't say anymore," said Probst.
Kim, who was eliminated earlier in the season, also spoke out about Spilo's ouster on Twitter. "While Dan's dismissal has validated the concerns that I raised from the beginning of the season, I wish that no one had been subjected to this type of behavior," said Kim.
The statement continued: "CBS and Survivor were on notice of Dan's behavior from the very first days of the game. And, as Survivor fans know, shortly after I spoke up on camera, I was voted off the show. Since then, I've accepted genuine, heartfelt apologies from fellow castaways, but I've continued to feel disappointed by how this pattern was allowed to occur for so long.
"While I wish many things had gone differently, I'm glad that my decision to speak up made a difference. What is most important to me now is how all of us—CBS, Survivor, other organizations, and all of us as individuals—decide to learn from this story and commit to take action."
CBS and Spilo have been contacted for comment.