Dana Boente's Resignation as U.S. Attorney Could Endanger Mueller's Russia Investigation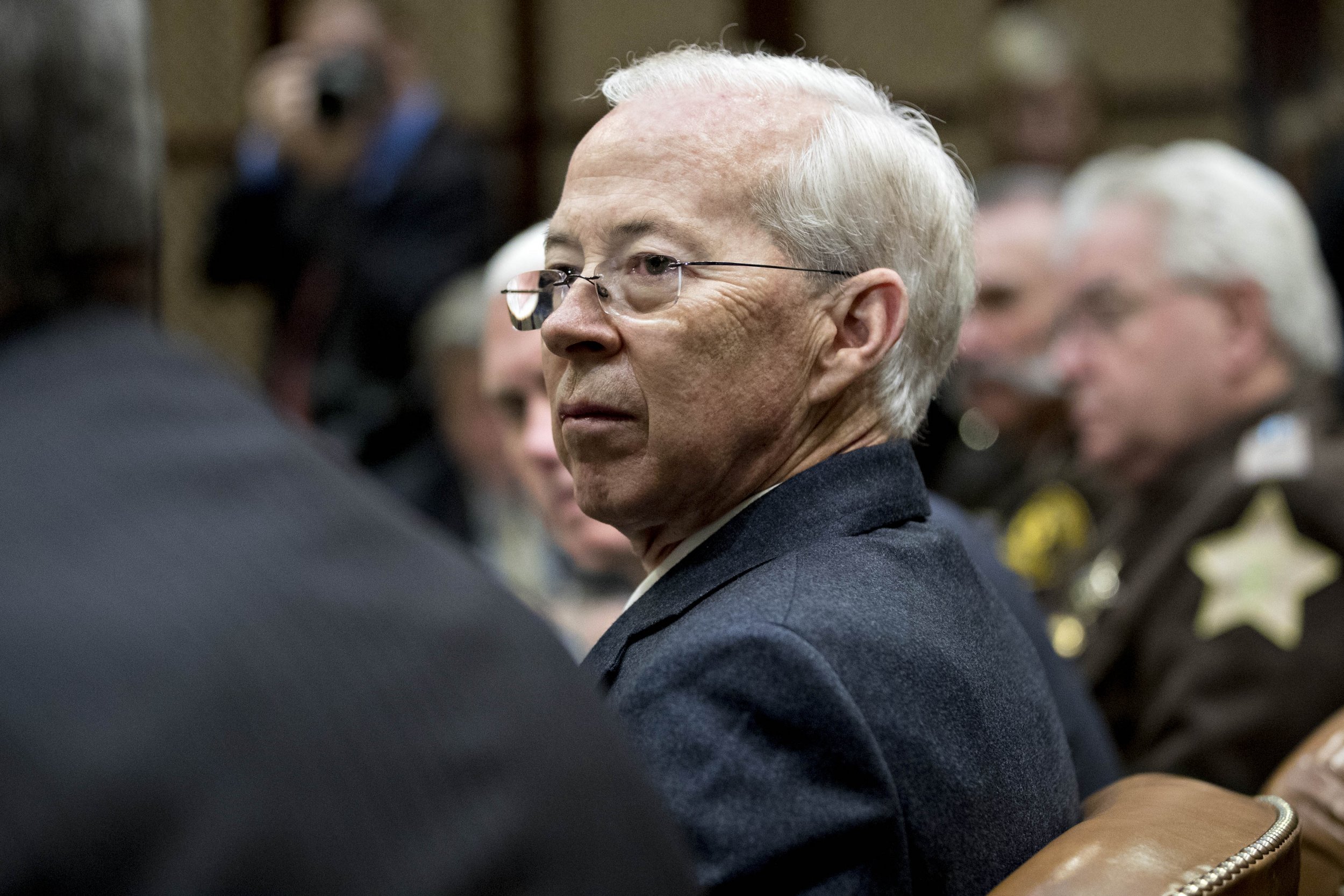 With the resignation of Dana Boente on Friday as U.S. attorney for the Eastern District of Virginia, President Donald Trump has an opportunity to replace another Obama-era holdover in the Department of Justice line of succession. If Trump demands that the department fire Special Counsel Robert Mueller, and if enough officials resign or get fired rather than carry out his order, the decision to do so could fall to Boente's successor.
As Attorney General Jeff Sessions has told the Senate Judiciary Committee, Trump has been interviewing candidates for some of the 93 open U.S. attorney positions. Democratic lawmakers and legal analysts have claimed his involvement in that process is inappropriate. But the Eastern District of Virginia role is especially important, thanks to an executive order that Trump signed in March.
The order altered the line of succession at the top of the Justice Department. The order includes three U.S. attorneys, meaning that making departmental decisions such as whether to fire Mueller could fall on one of them. Mueller is overseeing the FBI investigation into Russian meddling in the 2016 presidential election and possible coordination with the Trump campaign.
Related: Trump's new solicitor general could fire Robert Mueller
Sessions recused himself from matters involving the Trump campaign, so Deputy Attorney General Rod Rosenstein is in charge of the Mueller probe. If Rosenstein can no longer oversee the investigation—if he quits or recuses himself, or Trump fires him, for example—the responsibility would fall on Associate Attorney General Rachel Brand. Given that she used to work at the same law firm as Mueller, it's possible she would recuse herself.
If Brand cannot or decides not to oversee the probe, Sessions by law can designate someone to do so, such one of the dozen assistant attorneys general, or newly confirmed Solicitor General Noel Francisco. But not all of the assistant attorney general posts are filled, and people serving in acting capacities cannot participate in the line of succession.
If none of those people are available to oversee the probe—say, they all resign or allow Trump to fire them, as happened in the "Saturday Night Massacre" of 1973, when officials resigned instead of following President Richard Nixon's demand to fire a special prosecutor—then the U.S. attorneys for the Eastern District of Virginia, the Eastern District of North Carolina and the Northern District of Texas would be next in line to take charge, respectively, according to the March executive order.
It is not unusual for a president to alter the line of succession as Trump did; former Presidents Barack Obama and George W. Bush did so several times.
"You do have an awful lot of people to go through," a former Republican-appointed U.S. attorney, who asked for anonymity because of the sensitivity of the subject, previously told Newsweek. But the scenario is possible. "Nobody really wants to fire Mueller," the former U.S. attorney said. "Everybody's recognized, in those positions, that whatever you're doing could be Watergate. It's got the potential to be historic. All these people want to be on the right side of history."
Another former U.S. attorney, John Wood, who served in the Western District of Missouri starting under George W. Bush and who was a counselor to former Attorney General John Ashcroft, has told Newsweek, "It would be unusual to have a U.S. attorney be in that position of power." He pointed out that during the George W. Bush administration, an assistant attorney general, Peter Keisler, was chosen to temporarily take the place of former Attorney General Alberto Gonzales instead of someone more senior.
Boente has served with the Justice Department for more than three decades. In 2015, Obama nominated him to the Eastern District of Virginia post, and the Senate confirmed him. Since April, he has also been serving as the acting assistant attorney general for the National Security Division of the Justice Department. Trump's nomination of John Demers for that position is pending in the Senate. Before the National Security Division role, Boente had been acting deputy attorney general, and acting attorney general, following Trump's firing of former Acting Attorney General Sally Yates in January. He will remain an acting assistant attorney general until Demers is confirmed, according to The Washington Post.
The Eastern District of Virginia holds additional significance in the Mueller probe, as that is where the special counsel reportedly began using a grand jury, around July.
Recent reports about a Russian uranium deal that was signed while Mueller was FBI director have heightened calls for his firing or resignation. Trump has described the special counsel investigation as a "witch hunt." The president tweeted on Friday, prior to the news of Boente's resignation, "It is now commonly agreed, after many months of COSTLY looking, that there was NO collusion between Russia and Trump. Was collusion with HC [Hillary Clinton]!"
Trump's opportunity to appoint an additional U.S. attorney will likely trouble analysts who have expressed concerns about his involvement in that process. "After the abuses of the Watergate era and over successive administrations, the Department of Justice has sought to adhere to strict guidelines to insulate the department and Federal Bureau of Investigation from inappropriate intervention or pressure by the president and the White House," Representative Adam Schiff, ranking member of the House intelligence committee, said in a statement Friday. "In the10 months since President Trump took office, we have seen vital safeguards against the abuse of power erode, or even fail." The statement seemed unrelated to the Boente resignation.
Preet Bharara, who Trump fired as U.S. attorney for the Southern District of New York, argued during the October 19 edition of his podcast Stay Tuned With Preet that Trump's interviewing candidates for those positions is wrong. "I can tell you it is highly unusual and probably really inadvisable for any president, and particularly this president...to be interviewing personally people for those jobs," he said.