SNL's 'Church Lady' Returns to Skewer Donald Trump and Ted Cruz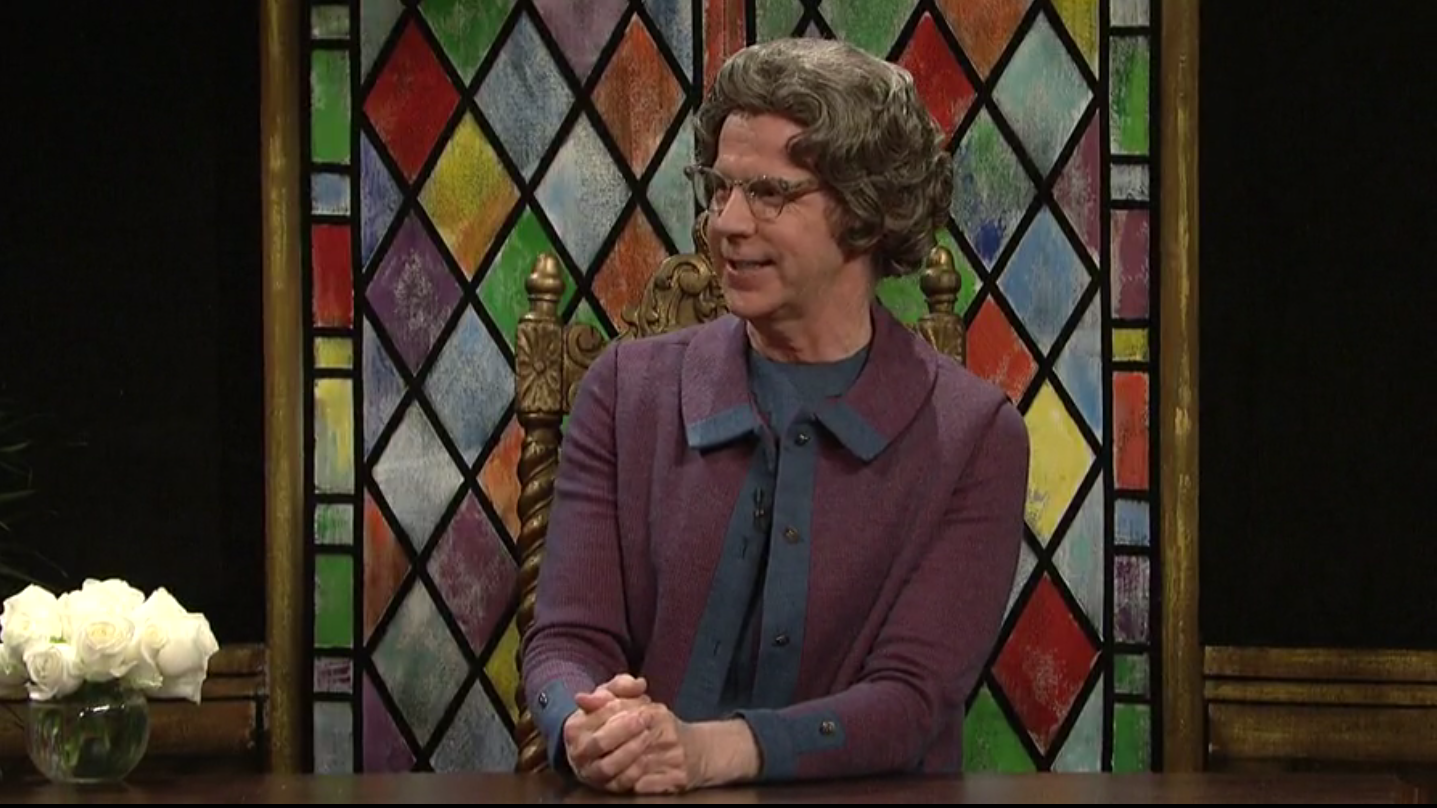 Well isn't this special? Church Lady, Saturday Night Live's most iconoclastic character since the show debuted in 1975, returned to the late night show Saturday for a new episode of "Church Chat" thanks to a rare appearance by former cast member Dana Carvey.
Known for acerbically assigning judgement to anything and anyone that comes across her path, the witty Church Lady was an immediate success with fans new and old of the show, which was hosted by actress Brie Larson, whose recent work includes Trainwreck. Carvey masterfully skewers the Met Gala Ball just before asking Senator Ted Cruz, AKA "Ted Man Walking" (as played by Taran Killam): "Was it God's plan for you to get humiliated by an orange mannequin?"
An interview with the "presumptive Republican divorcee" Donald Trump follows, returning alongside powerhouse and best-Trump-impersonator-ever, Darrell Hammond. Hammond's Trump triggers the Church Lady's famously drole slogan after saying "The part where Jon Snow comes to life... that's great bible." Carvey replies: "Well isn't that special."
The Church Lady brings to mind the successful evangelical Christian television shows, led by televangelists like Jerry Falwell, that reached peak mass appeal in the 1980s, when Carvey was still an SNL cast member (his tenure was from 1986-1993). In the Internet age, the concept of a self-ordained "lady" who is as pious as she is deliciously vicious might appear dated, perhaps admittedly so. But for a presidential election campaign season headed by two famously wealthy families that both had their first national prominence during that same time period—the Trumps and the Clintons—the Church Lady reappeared into modern life right on time.
Make sure you watch the clip until the end, when Satan returns to Earth to pitch himself as Trump's vice presidential pick.