NRA Spokeswoman Dana Loesch Denies Allegation Gun Group Hired Man To Intimidate Actress Alyssa Milano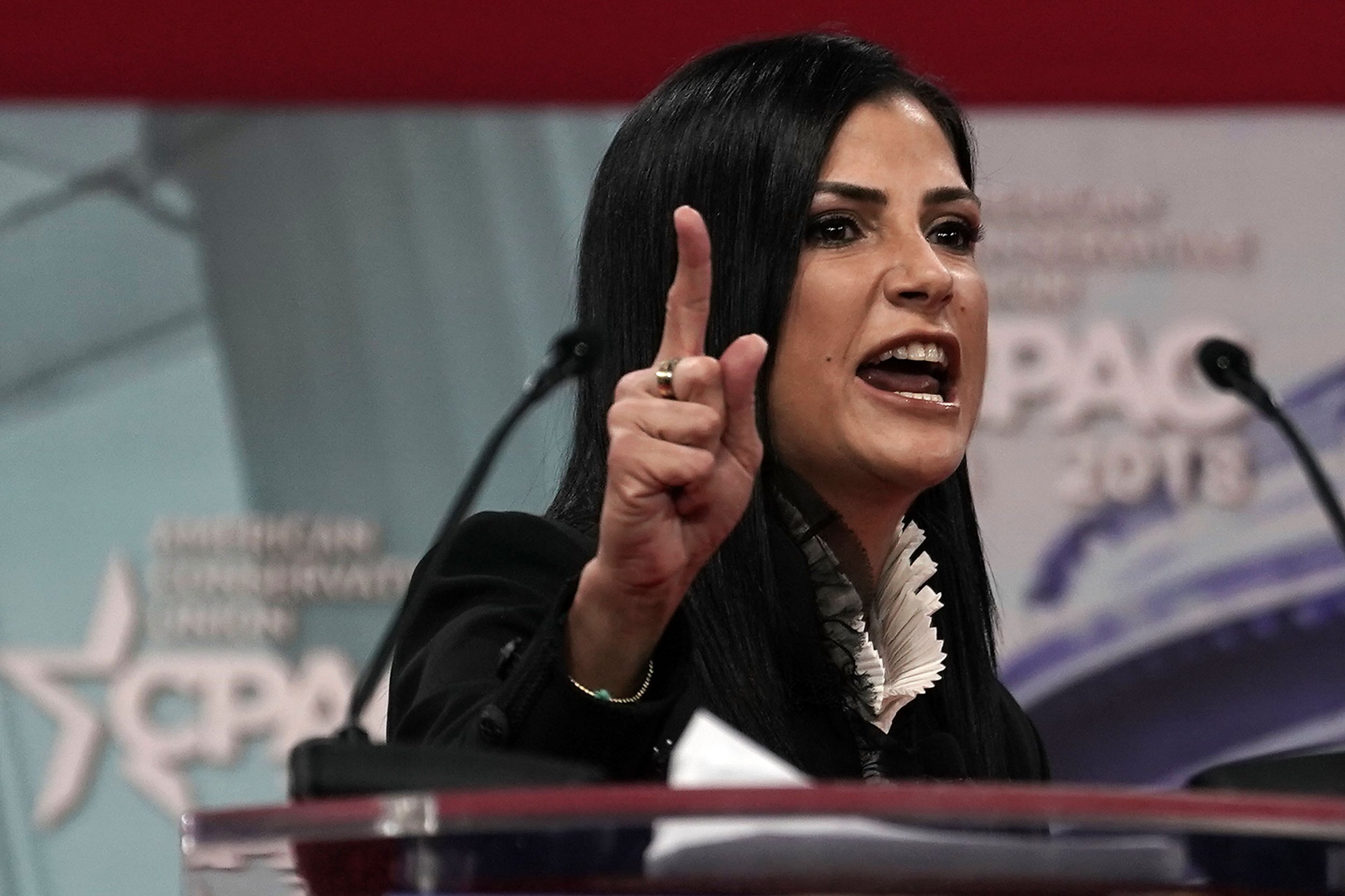 National Rifle Association spokeswoman Dana Loesch denied claims that the gun rights group hired a person to intimidate actress Alyssa Milano at the #NoRA rally held in Dallas, Texas, on Saturday. The tense encounter was captured on video and showed two men arguing with Milano and accusing the actress of being a "hypocrite" for having armed security at the event.
Milano, who has become a prominent gun control activist since her turn as Phoebe Halliwell on Charmed, shared a video of the exchange on her Twitter account, telling her roughly 3.5 million followers that the man was an "NRA member sent to the #NoRA Rally to intimidate me." Her security guards appeared to confirm that they were armed in the video.
Loesch slammed the allegation in a Tuesday tweet directed at the actress.
"The man was walking with his young sons and when he politely asked [a] question (on video) your hired gun pushed him from the public park, in front of his kids," Loesch wrote. "The law-abiding NRA member deescalated the situation your guard caused."
The video showed a man approaching Milano's security guards at the rally and asking, repeatedly, if they are armed. After one of them answered in the affirmative, the two NRA supporters—one filming, one attempting to interview the security guard—accused Milano of being a hypocrite. Eventually, Milano confronted the two men.
"I have no problem with NRA members that are lawful and have guns. Zero problem with that," the actress tells the two men. "Actually, at my household, my husband has two guns. So don't call me a hypocrite."
She then went on to say that her main issue with the gun rights group is its influence on American lawmakers.
At one point, Fred Guttenberg, father of Marjory Stoneman Douglas victim Jaime Guttenberg, interjected and accused the two men of "not caring" about the victims of gun violence. A gaggle of people also surrounded the actress and the NRA supporters, with one asking Milano if she would appear on NRA-TV to support her argument.
During the same weekend as the #NoRA rally, the NRA hosted its annual convention in Dallas, Texas, where President Donald Trump and Vice President Mike Pence made appearances. The convention, which Loesch claimed set an attendance record with 87,154 patrons, came as the NRA faced increasing criticism for accepting money from Russian nationals and a resurgence in debate over gun laws following the massacre in Parkland, Florida, where 17 people were killed with a legally purchased AR-15 on February 14.
The NRA has responded to the controversy by doubling down on its messaging, even releasing a new recruitment add featuring Loesch.
"To every lying member of the media, to every Hollywood phony, to the role model athletes who use their free speech to alter and undermine what our flag represents, to the politicians who would rather watch America burn than lose one ounce of their own personal power, to the late-night hosts who think their opinions are the only opinions that matter...," Loesch says against a backing track of ominous music. "...your time is running out."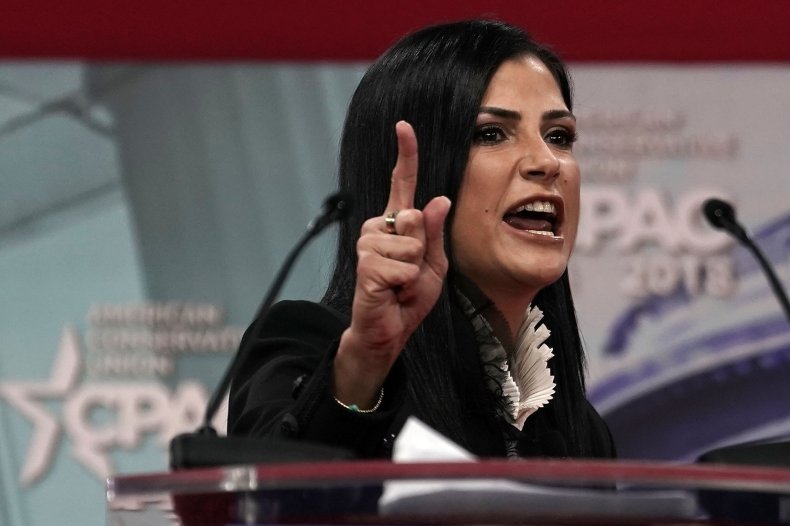 NRA Spokeswoman Dana Loesch Denies Allegation Gun Group Hired Man To Intimidate Actress Alyssa Milano | U.S.