Republican Dana Rohrabacher, once described as "Putin's favorite congressman" because of his pro-Russia views, has lost his seat to Democrat Harley Rouda.
Saturday's vote tally showed Rouda with 52 percent of the vote, leading Rohrabacher by 8,500 votes, according to the Associated Press.
Rouda claimed victory in a tweet the same day.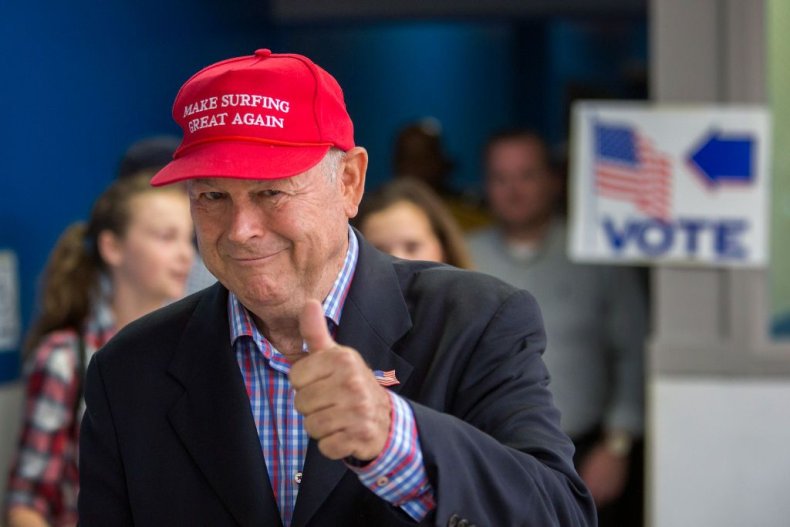 "After careful consideration of the data provided by the fantastic team at the Orange County Registrar, my staff and I are now confident that we have won the Congressional race in California's 48th district," he wrote.
"Going forward, my mission is to be the absolute best kind of public servant - honest, transparent, accessible and tireless in serving the greater good," Rouda added.
Rohrabacher has served in Congress for 15 terms, and has attracted controversy over his support for Russia and the government of President Vladimir Putin.
The congressman has advocated closer ties between the U.S. and Russia, and used secret documents provided by Moscow to press for the removal of the name of a prominent Kremlin critic from a global anti-corruption law.
He has boasted of arm wrestling with Putin in the 1990s, and was once warned by the FBI that Russian spies were seeking to recruit him, and even had a codename for prepared.
Rouda had focussed on Rohrabacher's defense of Russia in campaign ads in his bid to flip the Orange County Republican stronghold, in particular Rohrabacher's denial that Russia interfered in the 2016 presidential campaign.
Rohrabacher had claimed that there was an excessive focus on his views about Russia.
"My constituents couldn't care less about this," he told the New York Times last year. "They are not concerned about Russia. They are concerned about the taxes on their home. They are concerned about illegal immigrants coming into their neighborhood and raping people."